2012 Hyundai Sonata: What You Need to Know

U.S. News & World Report - Cars
7/26/2016
The 2012 Hyundai Sonata won critics over with its long standard features list, excellent fuel economy and attractive interior design.
The 2012 Hyundai Sonata is ranked:
The 2012 Hyundai Sonata comes standard with a four-cylinder engine, and test drivers wrote that it has adequate power for passing on the highway. Critics said the optional turbocharged four-cylinder feels strong and has smooth power delivery. However, reviewers said that both engines are noisy during acceleration. The four-cylinder 2012 Hyundai Sonata gets an EPA-estimated 24/35 mpg city/highway, which is very good for the class. The turbocharged model gets 22/34, which is much better than V6-equipped competitors with similar horsepower ratings. Test drivers wrote that the Sonata's ride is comfortable, with only the largest bumps making it through to passengers. Though some critics complained about the Sonata's numb steering system, most said that the Sonata's handling is fine for an affordable midsize car.
Reviewers noted that the 2012 Sonata's interior has a modern design that's built with class-appropriate materials that include soft plastics and silver trim. Test drivers wrote that the front seats are comfortable, and that the rear seats have plenty of legroom for 6-foot passengers. At 16.4 feet, the Sonata's trunk is quite large for the class. The Hyundai Sonata comes standard with Bluetooth, a USB port and satellite radio, heated side mirrors, a six-speaker audio system and Hyundai's Blue Link telematics system. Available features include a sunroof, leather upholstery, heated front and rear seats, navigation and a nine-speaker Infinity audio system.
Other Cars to Consider
The 2012 Ford Fusion is available with a V6 engine that test drivers said has plenty of power for passing and merging on the highway. They were also impressed with the Fusion's high-quality interior materials and large trunk. When it was new, the Fusion won our 2012 Best Affordable Midsize Car for Families award and our 2012 Best Affordable Midsize Car for the Money award.
The 2012 Honda Accord impressed reviewers with its agile handling and quick, communicative steering. The Accord has a very spacious interior for an affordable midsize car, and it has one of the highest safety scores in the class.
Read the full 2012 Hyundai Sonata reviewon U.S. News Best Cars for more details, photos, specs and prices.
More from U.S. News & World Report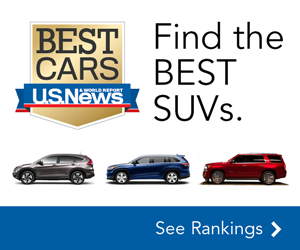 U.S. News & World Report - Cars