2012 Nissan Versa: What You Need to Know

U.S. News & World Report - Cars
7/26/2016
Reviewers said the 2012 Nissan Versa sedan is an adequate performer and has a spacious cabin, but many rival small cars are just as roomy.
The 2012 Nissan Versa is ranked:
Most reviewers agreed that the Versa delivers middling performance, with acceptable power from its four-cylinder engine. The engine is paired with either a manual or continuously variable transmission, neither of which garnered much reviewer comment. Critics said that the Versa has a composed ride, but otherwise, nothing about its performance stood out as good or bad. The Versa achieves up to 30/38 mpg city/highway, which is fairly good for the class. While the Versa sedan was fully redesigned for 2012, the Versa hatchback is essentially the same as the 2011 model.
The Versa's cabin earned reviewer praise for its overall spaciousness and ample headroom. Few critics were impressed with the quality of the materials used, but one also noted that premium materials aren't expected given the Versa's low starting price when it was new. The Versa comes standard with a two-speaker stereo, crank windows and manually-adjustable side mirrors, but power windows and mirrors are available. Additional available features include an upgraded stereo, Bluetooth, satellite radio, navigation and upgraded seat upholstery. The Versa has 14.9 cubic feet of trunk space, which is good for the class, and actually more than what the larger Nissan Sentra offers.
The Chevrolet Sonic was all new for 2012, and reviewers were impressed with its spacious interior. 
The Honda Fit is only available as a hatchback, but reviewers appreciated its versatile cargo space and sporty driving demeanor. .
Read the full 2012 Nissan Versa reviewon U.S. News Best Cars for more details, photos, specs and prices.
More from U.S. News & World Report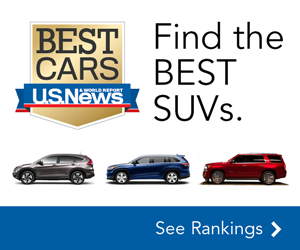 U.S. News & World Report - Cars