2013 Nissan Versa: What You Need to Know

U.S. News & World Report - Cars
11/17/2016
Although reviewers were pleased with the 2013 Nissan Versa's spacious rear seats, they disliked its cheap cabin materials and sluggish highway acceleration.
The 2013 Nissan Versa is ranked:
The 2013 Nissan Versa comes standard with a four-cylinder engine, and depending on the trim level, it is available with a manual transmission, automatic transmission or continuously variable transmission (CVT). Reviewers said that models with the CVT feel fairly lively, while those with either of the other transmissions are sluggish. Other critics noted that the Versa is slow to accelerate to highway speeds. The 2013 Versa gets up to 31/40 mpg with the CVT, which is decent for the class. Automotive reviewers said the Nissan Versa has accurate steering and is easy to maneuver in tight spaces. They noted that the Versa offers a comfortable and steady ride, but isn't as fun to drive as other small cars.
Reviewers wrote that the 2013 Nissan Versa's cabin feels bare and is outfitted with subpar materials. Many reviewers were impressed with the Versa's roomy back seat, which is rare praise for a subcompact car. The Nissan Versa sedan has 14.9 cubic feet of trunk space, which is large for the class. An auxiliary input is standard, while features like Bluetooth, cruise control, power windows and door locks, a rearview camera, a four-speaker audio system, navigation and a USB port are available. Most reviewers liked that the Versa's audio, climate and navigation controls are logically arranged and straightforward.
Other Cars to Consider
According to reviewers, the 2013 Mazda Mazda2 has responsive steering, corners confidently and is fun to drive. Unlike the Versa, the Mazda2 comes standard with a USB connection and power windows, and reviewers said its front seats are comfortable and supportive.
The base 2013 Kia Rio is available as either a sedan or hatchback, and automotive writers said it has ample power and no trouble keeping up with highway traffic. They also praised the Rio's attractive cabin materials, and it has a longer list of available features than the Versa, including leather upholstery.
Read the full 2013 Nissan Versa reviewon U.S. News Best Cars for more details, photos, specs and prices.
More from U.S. News & World Report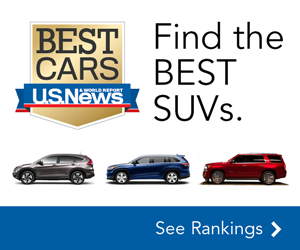 U.S. News & World Report - Cars