2014 Nissan Versa: What You Need to Know

U.S. News & World Report - Cars
7/26/2016
The 2014 Nissan Versa has a roomy cabin and trunk, but falls short of competitors that offer more standard features, higher-quality cabins and more fun driving dynamics, critics said.
The 2014 Nissan Versa is ranked:
Powering the 2014 Nissan Versa is a four-cylinder engine that automotive journalists reported provides decent acceleration around town but feels underpowered on the highway. A five-speed manual transmission is standard, and depending on the model, either a four-speed automatic or continuously variable transmission (CVT automatic) is available. A few critics wished that the CVT were more responsive when more power is needed. According to the EPA, the base 2014 Versa gets 27/36 mpg city/highway, which is decent for the class. When equipped with the CVT, the Versa gets 31/40, which is excellent compared to rivals' estimates. Test drivers reported that the Nissan Versa has a comfortable ride but isn't as fun to drive or as agile as a number of rivals.
Reviewers said the 2014 Nissan Versa's cabin is made up of cheap, hard plastics and its styling is basic. Still, they agreed that there's ample seat space in both rows. Standard features include a two-speaker stereo and an auxiliary input, which is a limited amount of amenities for the class. Available features include Bluetooth, a USB port, a rearview camera, navigation, keyless entry, push-button start, power door locks, power windows, cruise control and satellite radio. Auto writers agreed that the Versa's cabin controls are well-laid out and easy to read. The 2014 Nissan Versa sedan has 14.9 cubic feet of trunk space, which is very good for the class. The Versa Note hatchback has 18.8 cubic feet of cargo space behind the rear seats and 38.3 cubic feet with the rear seats folded.
Other Cars to Consider
The 2014 Hyundai Accent has a stylish cabin, reviewers said, as well as a comfortable, quiet ride. It also comes with more standard features than the Versa, including Bluetooth and a USB port.
Reviewers praised the 2014 Mazda3 for its sporty handling and sharp steering, which they said create a thrilling driving experience. The Mazda3 also has an attractive cabin composed of high-end materials and easy-to-use tech features, they added.
Read the full 2014 Nissan Versa reviewon U.S. News Best Cars for more details, photos, specs and prices.
More from U.S. News & World Report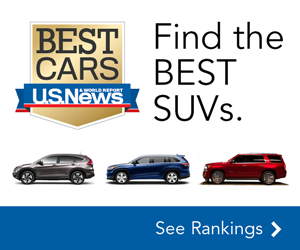 U.S. News & World Report - Cars