2015 Nissan Versa: What You Need to Know

U.S. News & World Report - Cars
11/17/2016
Auto journalists report that the 2015 Nissan Versa offers good fuel economy and a spacious interior for its incredibly low price, but they note its austere cabin and mediocre performance.
The 2015 Nissan Versa's standard four-cylinder engine delivers decent power for daily driving, some critics write, though others say it struggles at high speeds or when climbing hills. The base Versa sedan and Versa Note hatchback come standard with a five-speed manual transmission. A four-speed automatic transmission is available with the base sedan, but critics say when accelerating hard, it becomes noisy. A continuously variable transmission (CVT), which operates like an automatic, is available in upper trims.
The 2015 Versa gets its best fuel economy estimates with the CVT, delivering 31/40 mpg city/highway, which is excellent for the class. According to reviewers, the Versa has a comfortable ride. They say that its steering is predictable and the Versa is easy to drive, but most critics agree that its handling is drab, adding that it isn't nearly as fun to drive as more athletic rivals like the Ford Fiesta or Kia Rio.
Critics say the 2015 Versa's cabin has a drab design and low-rent materials. The front seats offer plenty of shoulder room and legroom, according to auto journalists, but they're not comfortable for lengthy journeys. The back seat has enough legroom for two tall riders and is sufficiently roomy, reviewers say. Trunk space in the Versa sedan is big for the class, and cargo space in the Note hatchback rivals competitors'.
Standard features are limited compared with the Versa's rivals, according to some critics. The 2015 Versa comes standard with Bluetooth, an auxiliary input and steering wheel-mounted audio controls. Available features include power door locks, a USB port, a touch-screen navigation system, smartphone app integration, push-button start, cruise control, satellite radio, a rearview camera, and Nissan's Around View Monitor, which uses multiple cameras to provide a 360-degree view around the vehicle to aid in parking. 
Other Cars to Consider
The Chevrolet Spark is a four-seat hatchback that reviewers say has responsive steering and is easy to maneuver and park in tight spaces. Test drivers like the Spark's cheerful cabin design and think the back seat has enough passenger space for two adults.
Like the Versa, the Kia Rio is available as either a sedan or a hatchback. With the rear seats folded, the Rio hatchback offers substantially more cargo space than the Versa Note. Test drivers say it's zippy off the line and has precise steering, especially in the sport-tuned SX trim.
Details: 2015 Nissan Versa
The 2015 Nissan Versa seats five and comes with front-wheel drive. It's available in sedan and hatchback (Versa Note) body styles. All models come with a 1.6-liter four-cylinder engine and a five-speed manual transmission. The Versa sedan is available in S, S Plus, SV and SL trims, while the Versa Note comes in S, S Plus and SV trims, as well as SR and SL trims, which are new for 2015. A four-speed automatic is optional on the base sedan, while S Plus and higher trims come with a continuously variable transmission (CVT). The Versa sedan was redesigned for 2012, and the Versa Note was introduced for the 2014 model year. Other than some interior and exterior updates, the Versa sees few changes for the 2015 model year. As a result, this overview uses applicable research and reviews from the 2012 to 2015 model years.
Read the full 2015 Nissan Versa reviewon U.S. News Best Cars for more details, photos, specs and prices.
More from U.S. News & World Report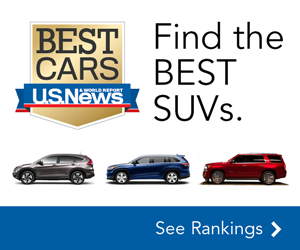 U.S. News & World Report - Cars