2016 Scion FR-S: What You Need to Know

US News & World Report - Cars
5/2/2018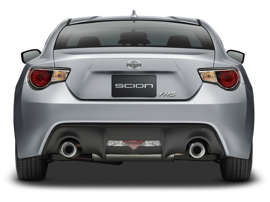 The 2016 Scion FR-S ranks at the top of its class, thanks to its athletic handling, upscale interior, and great safety and predicted reliability ratings.
The 2016 Scion FR-S is ranked:
Is the 2016 Scion FR-S a Good Used Car?
The 2016 Scion FR-S is a great pick if you're shopping for an affordable used sports car. Scion's two-door coupe pleases with its razor-sharp driving dynamics, refined engine and transmission, and handsome cabin. It's rather practical for a sports car as well, boasting good fuel economy, seating for up to four in a pinch, and solid predicted reliability and safety ratings. It's not perfect, though. The FR-S' stiff suspension can make for a jittery ride on rough pavement.
Why You Can Trust Us
We've researched 28 Scion FR-S reviews, as well as hard data points like reliability scores and cost of ownership estimates, to help you make the best car-buying decision possible.
U.S. News Best Cars has been ranking and reviewing vehicles since 2007, and our team has decades of experience in the auto industry. Though we're passionate about cars, we're even more committed to providing helpful consumer advice. To maintain objectivity, we don't accept expensive gifts or trips from car companies.
How Much Is the 2016 Scion FR-S?
You can expect to pay between $15,100 and $21,600 for a used 2016 FR-S. These figures are based on 90 listings for the 2016 Scion FR-S our site. The average price is $19,000. Prices vary depending on the vehicle's condition, mileage, features, and location.
How Much Does the 2016 Scion FR-S Cost to Own?
At the time of this writing, projected ownership costs are not available for the 2016 Scion FR-S.
Is It Better to Buy a Used or New FR-S?
Toyota discontinued the Scion brand for 2017, so you won't be able to buy a new Scion FR-S. However, the FR-S coupe continues under a new name: the Toyota 86. The 2018 Toyota 86 starts at $26,255. Other than a few cosmetic updates, it's essentially the same car as the used FR-S. You can save a lot of money by shopping used, especially if you want a base model with few options.
Read about the new Toyota 86 »
For an inexpensive yet sporty new car, consider the 2018 Honda Civic coupe, which starts at $19,250. The front-wheel-drive Civic isn't quite as athletic as the rear-wheel-drive FR-S, but it does offer a smoother ride, more rear-seat and cargo space, higher fuel economy, and far more advanced safety features. The Civic has two performance trims: the Si and Type R. Both are a lot more expensive than a used FR-S.
How Reliable Is the 2016 Scion FR-S?
The FR-S has an above-average predicted reliability rating of 4.5 out of five from J.D. Power.
2016 Scion FR-S Recalls
At the time of this writing, there are no safety recalls for the 2016 FR-S.
See more information on Scion FR-S safety recalls »
Which Model Year of the Scion FR-S Is Best?
The 2016 Scion FR-S marks the fourth model year of the sports car's first generation. The FR-S debuted in 2013 alongside its corporate twin, the Subaru BRZ. There have been relatively few changes to the FR-S over the years, but the most substantial updates arrived in 2016 and 2017. The FR-S gained a rearview camera for the 2016 model year, which was previously unavailable. In 2017, the FR-S was renamed the Toyota 86, and it was treated to light exterior and interior cosmetic updates. If these changes aren't important to you, you may want to consider the very similar 2013, 2014, and 2015 models to save money.
Which Used FR-S Model Is Right for Me?
Scion offers the 2016 FR-S in two trims: a base model and the Release Series. The Scion FR-S base model comes standard with a 7-inch touch screen, a rearview camera, Bluetooth, an eight-speaker sound system, a USB port, cruise control, remote keyless entry, a leather-trimmed steering wheel, a limited-slip differential, and alloy wheels. A navigation system is available (dealer installed).
Scion only built 1,000 of the Release Series 2.0 models, which add leather seats, heated front seats, dual-zone climate control, proximity keyless entry, and push-button start.
Certified Pre-Owned Scion FR-S Warranty
Scion has one of the best CPO programs in the nonluxury class. It provides a one-year/12,000-mile limited warranty on all certified pre-owned vehicles, and it extends the original new-car powertrain warranty to seven years or 100,000 miles. Each CPO Scion must pass a 160-point inspection. Additional benefits like towing and roadside assistance may be available, so read the Scion warranty page carefully. The model's original sale date determines whether it is eligible for the CPO program.
How Safe Is the FR-S?
The Insurance Institute for Highway Safety gave the 2016 Scion FR-S a top safety score of Good in four out of five areas tested. The FR-S received an Acceptable score in small overlap front crash safety. The National Highway Traffic Safety Administration gave the FR-S a perfect five-star rating for overall, side, and rollover crash safety, as well as four out of five stars for front crash safety. All 2016 models come standard with a rearview camera, but no other advanced safety features are available.
2016 Scion FR-S Versus the Competition
Which Is Better: 2016 Scion FR-S or 2016 Mazda MX-5 Miata?
We named the Mazda Miata convertible our 2016 Best Sports Car for the Money. The new-for-2016 Miata boasts higher fuel economy than the FR-S (up to 27/34 mpg city/highway), even sharper handling, and a smoother ride quality. It's also available with more advanced safety features, including blind spot monitoring and lane departure warning. However, the Miata isn't as practical. It only seats two and it offers less cargo space than the FR-S. Both of these sports cars are great used car options.
Which Is Better: 2016 Scion FR-S or 2016 Nissan 370Z?
The 2016 Nissan 370Z is a different take on the sports car recipe. The 370Z packs a big V6 engine with upward of 350 horsepower, and it can easily outrun the FR-S. What it can't do, however, is match the FR-S' practicality. The 370Z has two seats, a slim cargo space, and much lower fuel economy (just 19/26 mpg city/highway). The 370Z is surely a fine option; just make sure to test drive both cars before you buy.
2016 FR-S Performance
How Does the 2016 Scion FR-S Drive?
The Scion FR-S has a flat-four engine with 200 horsepower. A six-speed manual transmission and rear-wheel drive are standard; a six-speed automatic transmission is available. This flat-four engine isn't a powerhouse, but it offers instant throttle response and scoots the FR-S up to speed competently. The six-speed manual slides through its gears quite smoothly. The six-speed automatic is very refined as well; it features paddle shifters that allow the driver to change gears manually.
The Scion FR-S truly dazzles on tight, twisting roads. The coupe remains stable around turns, and its steering is nicely weighted and communicative. The brakes are easy to modulate as well, and they bring the FR-S to a stop confidently. Notably, all FR-S models are equipped with a limited-slip differential, which helps send engine power to the rear wheels with the most traction. If the FR-S does have a drawback, it's ride quality. The suspension is stiff, which leads to a jittery, rough ride across broken pavement. Be sure to test drive the FR-S on a variety of road surfaces to make sure you can live with this.
Does the 2016 Scion FR-S Get Good Gas Mileage?
The Scion FR-S gets an EPA-estimated 24 mpg in the city and 33 mpg on the highway when equipped with an automatic transmission. That's good for a sports car, though the manual transmission lowers these ratings to 21/29 mpg city/highway.
2016 FR-S Interior
How Many People Does the 2016 FR-S Seat?
The Scion FR-S is a two-door coupe with four seats. Its front seats are comfortable and provide good lateral support. There's ample head- and legroom for taller drivers and passengers up front, which isn't always the case in this class. The rear seats, however, are cramped even for kids. These seats are best used for short trips or as storage space. Cloth seats are standard; leather and heated seats are available. A low hood and large windows make for good forward and side visibility; rear visibility is decent.
How Many Car Seats Fit in the 2016 Scion FR-S?
The FR-S has two full sets of LATCH connectors for securing child seats. The IIHS gave the vehicle's LATCH system a Marginal rating for ease of use, noting that some of the anchors are hard to access and difficult to maneuver around.
2016 Scion FR-S Features
All 2016 FR-S models come standard with a 7-inch touch screen, a rearview camera, an eight-speaker stereo, a USB port, and Bluetooth connectivity. Available features include a navigation system. The touch screen has a user-friendly interface, and it's complemented by simple audio and climate control knobs to the sides and underneath. Overall, the FR-S' cabin pleases with its clean, minimalist styling. Though plastics cover most surfaces, many are finely textured and look high-quality.
2016 Scion FR-S Dimensions
Scion FR-S Cargo Space
The Scion FR-S has 6.9 cubic feet of trunk space. That's not a whole lot of space, though it is about average for the sports car class. The rear seats can fold, allowing longer items to fit in the trunk.
2016 FR-S Length and Weight
The Scion FR-S is 13.9 feet long and has a curb weight of between 2,758 and 2,806 pounds.
Where Was the 2016 Scion FR-S Built?
The 2016 Scion FR-S was built in Ota, Japan. The Subaru BRZ is assembled at the same factory.
Read the full 2016 Scion FR-S review on U.S. News & World Report for more details, photos, specs and prices.
More from U.S. News & World Report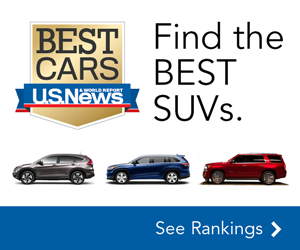 US News & World Report - Cars