2016 Scion tC: What You Need to Know

US News & World Report - Cars
5/22/2018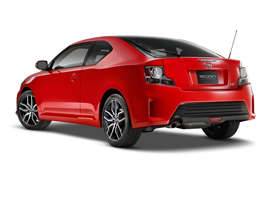 The 2016 Scion tC ranks in the middle of the highly competitive compact car class. It has a zippy engine, a spacious interior, and plenty of cargo space. That said, it also has a stiff ride and a noisy cabin filled with cheap plastics.
The 2016 Scion tC is ranked:
Is the 2016 Scion tC a Good Used Car?
The 2016 Scion tC is a decent compact car. This sporty two-door coupe has a peppy engine and agile handling. Its roomy hatchback and rear seats make it practical, too. However, the tC disappoints with its cheap-feeling interior, firm ride, and lack of essential features (like a rearview camera).
Why You Can Trust Us
We do not base our used car rankings and reviews on our personal opinions. Instead, we collect information like safety and reliability reports, total cost of ownership estimates, and the views of the automotive press. We analyzed 55 professional evaluations for this 2016 Scion tC review to help you make an informed buying decision.
Our experienced team of writers, editors, and analysts has been ranking and reviewing the best cars, trucks, crossovers, and SUVs since 2007. We remain unbiased by refusing pricey gifts and trips from auto manufacturers and employing an independent agency to manage the advertising on our site.
How Much Is the 2016 Scion tC?
There are some 125 listings on our site for the 2016 Scion tC, with prices ranging from $12,900 to $18,000. The average list price is $15,300. Prices vary depending on the vehicle's condition, mileage, features, and location.
How Much Does the 2016 Scion tC Cost to Own?
Five-year costs for gas, repairs, maintenance, and insurance are not available at this time for the 2016 Scion tC.
Is It Better to Buy a Used or New tC?
Toyota discontinued the Scion brand after the 2016 model year. As a result, 2016 was the last model year for the tC.
For a new-car alternative, have a look at the 2018 Kia Rio hatchback. Equipped with an automatic transmission, it starts at $15,290. That's nearly the same as the average price of a used 2016 Scion tC. The 2018 Rio hatchback has a user-friendly infotainment system, better fuel economy and more passenger space than the tC, and a new-car warranty. Still, higher trims and options raise the 2018 Rio hatchback's price even more.
How Reliable Is the 2016 Scion tC?
The 2016 Scion tC has a predicted reliability rating of 4.5 out of five, which is well above average for the industry. Only the 2016 Toyota Prius and the 2016 Buick Verano have higher predicted reliability ratings in the compact car class.
2016 Scion tC Recalls
As of this writing, there are two open recalls on the 2016 Scion tC. Both address incorrect labelling of the tC's load carrying capacity.
See more information on Scion tC safety recalls »
Which Model Year of the Scion tC Is Best?
The 2016 Scion tC is part of a generation that launched in 2011. Models produced for 2013 or earlier will save you a lot of money, but you'll miss out on some important changes. The 2014 model got an updated exterior, retuned suspension and transmission, and a standard touchscreen. For the 2015 model year, paddle shifters became standard with the automatic transmission. For 2016, Scion added a new 7-inch touch screen and push-button start. If you can live without the 2016 tC's added technology, go with a 2014 or 2015 model.
Which Used Scion tC Model Is Right for Me?
All tC models come with a 7-inch touch screen, Bluetooth, a USB input, voice recognition, an 8-speaker Pioneer sound system, proximity keyless entry, push-button start, a moonroof, and cloth upholstery. Satellite navigation is the only available add-on.
Certified Pre-Owned Scion tC Warranty
Toyota (which services Scion models) provides excellent coverage for its CPO vehicles. It starts with a one-year/12,000-mile limited warranty on all certified pre-owned vehicles. Scion also extends the original new-car powertrain warranty to seven years or 100,000 miles. Each CPO Scion must pass a 160-point inspection. Additional benefits like towing and roadside assistance may be available, so read the Scion warranty page carefully.
How Safe Is the tC?
The Insurance Institute for Highway Safety gave the 2016 Scion tC the highest rating of Good in all areas except overlap front crash test. It earned the second-highest rating of Acceptable for that test. The National Highway Traffic Safety Administration gave the Scion a five-star rating (out of five) for side impact safety, as well as four stars in front and rollover crash testing.
The Scion tC offers no active safety features.
2016 Scion tC Versus the Competition
Which Is Better: 2016 Scion tC or 2016 Honda Civic?
The 2016 Honda Civic isn't just a better car than the tC – it's our 2016 Best Compact Car for the Money. Available as a coupe or sedan, the Civic has a similarly roomy interior, but it has much nicer materials than the tC. It also has a smoother ride, sharper handling, and much better fuel economy (31/42 mpg). The Civic offers advanced safety features you won't find in the tC, like a rearview camera and forward collision warning. Go for the Civic over the tC.
Which Is Better: 2016 Scion tC or 2016 Mazda3?
The 2016 Mazda3 hatchback is a much better option if you're looking for a sporty yet practical compact car. The Mazda hatchback bests the Scion with a nicer interior, exceptionally nimble handling, superior fuel economy (29/39 mpg), and more cargo space. The Mazda3 also offers a long list of advanced safety features, including blind spot monitoring.
Which Is Better: 2016 Scion tC or 2016 Scion FR-S?
The 2016 Scion FR-S is a better sports coupe than the tC. It has nimbler handling and offers more punch from its four-cylinder engine than the tC. It also has a rearview camera – a feature the tC does not offer. That doesn't mean the FR-S is perfect, though. Both of these Scion coupes have a stiff ride over bumpy pavement, and each has cheap-feeling interior plastics. The tC is much more practical, thanks to its roomier trunk and back seat. However, the FR-S is still the better pick if performance is what you're after.
2016 tC Performance
How Does the 2016 Scion tC Drive?
The 2016 Scion tC has composed handling and strong brakes, but it's not a great choice if sporty driving is a top priority. The tC also doesn't ride smoothly on uneven pavement.
A 179-horsepower four-cylinder engine and front-wheel drive are standard in the tC. The standard six-speed manual gearbox is simple to operate, and the available six-speed automatic transmission comes with rev matching. This feature makes for a sportier driving experience by increasing the engine speed on downshifts.
Does the 2016 Scion tC Get Good Gas Mileage?
With either transmission, the tC returns an EPA-estimated 23/30 mpg city/highway, which is low for the class.
2016 tC Interior
How Many People Does the 2016 tC Seat?
The 2016 Scion tC seats five and has a spacious cabin, but it disappoints with rather drab interior materials. The front seats are supportive and have big, hip-hugging side bolsters, though the seat padding is firm. The rear seats comfortably fit two adults and can even recline, but tall passengers may find rear headroom tight.
How Many Car Seats Fit in the 2016 Scion tC?
There are two full sets of LATCH connectors for securing child seats in the 2016 tC.
2016 Scion tC Features
All 2016 tC coupes are equipped with a 7-inch touch screen, voice recognition, an eight-speaker Pioneer sound system, Bluetooth, USB and auxiliary inputs, and proximity keyless entry. Satellite navigation is available with Scion's BeSpoke Audio system, but there is no available rearview camera. That said, the touch screen is very user-friendly.
2016 Scion tC Dimensions
Scion tC Cargo Space
The tC's hatchback opens to reveal 14.7 cubic feet of cargo space, which is good for the class. The 60/40 split rear seats fold to increase cargo room to 34.5 cubic feet.
2016 tC Length and Weight
The 2016 tC has an overall length of 14.7 feet. Its curb weight is 3,082 pounds when equipped with the manual transmission. That jumps to 3,124 pounds if the tC has the automatic transmission.
Where Was the 2016 Scion tC Built?
Scion built the 2016 tC in Japan.
Read the full 2016 Scion tC review on U.S. News & World Report for more details, photos, specs and prices.
More from U.S. News & World Report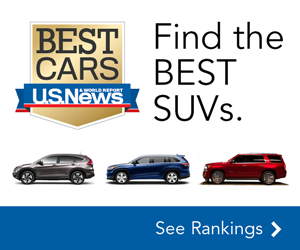 US News & World Report - Cars