2017 BMW 3-Series: What You Need to Know

U.S. News & World Report
11/17/2017
More than any other model, the 3 Series is the car that BMW has long built its brand and reputation on. With a combination of luxury and performance that few competitors have been able to emulate, the 2017 BMW 3 Series scores highly in our rankings of luxury small cars.
Is the BMW 3 Series a Good Car? 
There's a reason BMW tags its most famous model using the phrase "the ultimate driving machine." Along with a couple of other BMW models, the 2017 3 Series is among the best performance vehicles in the class. Handling is a pleasant balance of sportiness and comfort, though the base engine is underpowered. However, there are several upgrades that provide more muscle.
Matching this impressive performance, is the 3 Series' interior, which features premium materials to provide an air of elegance. It's short on a rearview camera and some other common standard features, but the included infotainment system is one of the best of any brand.
The BMW 3 Series has been an excellent overall car for decades, and that still rings true for the 2017 model.
Should I Buy the BMW 3 Series?
One reason shoppers may consider the 2017 BMW 3 Series is for the badge and prestige that are synonymous with the brand. This year's model lives up to those standards. It's hard to beat the combination of performance, luxury, and comfort offered in the 3 Series, all for a price that's about average for the class: $33,450.
However, other luxury brands have developed tough competition for the 3 Series, including the Audi A4, which sits very high in our rankings and is a slightly better vehicle overall. If you prefer luxury over performance, then the Mercedes-Benz C-Class should be on your list. In contrast, the BMW 4 Series will fit the bill if your priorities are reversed. Still, the 3 Series remains one of the smartest choices you can make in the luxury small car class.
If you find yourself apprehensive about pulling the trigger on a $33,000 luxury car, especially when shopping in this segment for the first time, you might consider leasing. Often your monthly lease payment could be around what you'd pay in financing, and you won't have to worry about maintenance or other problems down the road when your warranty expires. Sure, you'll be empty-handed after three years, but luxury vehicles often depreciate quickly enough to the point where it would be in range with what you'd spend on the lease in total. For more information, check out this month's BMW deals for lease and finance specials on the 3 Series, 4 Series, and most of the brand's lineup.
We Did the Research for You: 47 Pieces of Data Analyzed
Our team has analyzed 47 pieces of research and data from around the automotive world to help you decide if the 2017 BMW 3 Series is right for you. Our reviews are based on what professional auto writers say about the 3 Series, as well as facts like safety and reliability ratings. In short, we've done the hard work so you don't have to. BMW last redesigned the 3 Series in 2012, and it has seen few changes since. As a result, this overview uses applicable reviews and research from the 2012 through 2017 model years.
Why You Can Trust Us
U.S. News & World Report has been providing car-buying advice to consumers for almost a decade. Our team of researchers, writers, and analysts has a combined 75 years of experience in the automotive journalism industry, and we're putting that expertise to work for you. We don't accept gifts, trips, or incentives from any car companies, so we're able to produce a completely impartial product. Any ads you see on our pages are sourced from outside entities and are in no way an endorsement.
How Much Does the BMW 3 Series Cost?
The 2017 BMW 3 Series comes in three body styles: sedan, Sports Wagon, and Gran Turismo. The base sedan 3 Series (known as the 320i) starts at $33,450. That MSRP is about average for the class. It's a little cheaper than the highly ranked Audi A4, which starts at $34,900. The Mercedes-Benz C-Class retails for $39,500, while the BMW 4 Series comes in at $41,950.
Moving up to higher trims means adding a more powerful engine: these include the 330i ($38,750) and the 340i ($47,900). The 3 Series is also available in diesel and hybrid versions, which start at $40,250 and $44,100, respectively.
The two hatchback body styles – the Sports Wagon and Gran Turismo (GT) – cost from around $43,000 to around $50,000 and are based on various sedan trim levels. Rear-wheel drive is standard in all sedan models, but all-wheel drive can be added for $2,000.
The high-performance M3 model starts at $64,000.
Check out our U.S. News Best Price Program for great savings at your local BMW dealer. You can also find excellent manufacturer incentives on our BMW deals page.
BMW 3 Series Versus the Competition
Which Is Better: BMW 3 Series or Audi A4?
The Audi A4 ranks among the very best cars in this competitive class, and it's an overall better car than the 3 Series. The A4's interior, which may be the best in the class thanks to features like standard leather seating, has a slightly nicer design and a more upscale feel than the 3 Series. The BMW only comes standard with leatherette upholstery. The A4 also beats out the 3 Series in technology and standard features. Audi's MMI infotainment system is as user-friendly as BMW's iDrive and includes standard Android Auto and Apple CarPlay. Only the latter is available in the 3 Series. You'll also get standard advanced safety features in the A4, like forward collision warning, pedestrian detection, and sensors that close the windows and tension the seat belts in the event of an impending collision. If you value performance over a more well-rounded car, you might find the 3 Series a better fit.
For an in-depth look at some of our highest-ranking vehicles, read Audi vs. BMW: Battle of the Brands.
Which Is Better: BMW 3 Series or Mercedes-Benz C-Class?
The Mercedes-Benz C-Class is often compared to the 3 Series and the A4, and it's easy to see why. The C-Class ranks right in line with the 3 Series, though it has different areas of strength. Depending on your priorities, there's no clear winner in this matchup. The 3 Series scores higher in performance than the C-Class, with agile handling that doesn't sacrifice ride comfort. On the other hand, the C-Class prides itself on an incredibly supple ride that stays smooth over most surfaces. It also has a stronger standard engine than the 3 Series, but at a base price difference of about $6,000 ($39,500 versus $33,450). That point is moot when you consider that you can upgrade the 3 Series' engine to C-Class power for about $5,000. The cabin of the C-Class further reflects its focus on style, comfort, and elegance, and goes toe-to-toe with the Audi A4 for the distinction of nicest overall interior. The C-Class also comes with standard safety features like automatic braking and a driver attention monitor, but its infotainment system falters when compared to that of the 3 Series. BMW's iDrive is much more intuitive than Mercedes' COMAND system. With its lower price tag, the 3 Series provides more value.
To read more about the current competition between these longtime German rivals, check out BMW vs. Mercedes: Battle of the Brands.
Which Is Better: BMW 3 Series or BMW 4 Series?
BMW released the 4 Series as a new model in 2014 as a replacement for the 3 Series coupe and convertible variants. The 4 Series also comes in a Gran Coupe hatchback model. The 4 Series beats out almost every other car in the class in overall performance. It has a much more powerful standard engine than the 3 Series, with seamless acceleration and a critically praised transmission. The 4 Series' ride and handling is second to none – even compared with the legendary car from which it's derived. Whether or not the 4 Series is a better car for you might depend on the utility you need. The standard two-door 4 Series and its convertible variant both only have four seats, while the sedan Gran Coupe seats five. Cargo room in the 4 Series coupe is actually much better than in the 3 Series, at 15.7 cubic feet versus 13 cubic feet. The 4 Series Gran Coupe is even larger, with 17 cubic feet of space. One major detriment to choosing the 4 Series could be its price, which at $41,950 is much higher than the 3 Series' starting price. In short, the 4 Series is a slightly better car, but you'll have to pay for it.
3 Series Interior
How Many People Does the 3 Series Seat? 
The BMW 3 Series seats five people on standard leatherette upholstery, which BMW dubs SensaTec. The front seats are comfortable and can be adjusted in many ways to find a suitable driving or riding position. The optional sport seats provide good all-around support and a snug fit, which is great for when you test the car's limits on curvy backroads. In the rear, most passengers should find space to relax and enjoy the ride. However, taller occupants in the back seat will probably wish for more legroom.
The Audi A4 and Mercedes-Benz C-Class also seat up to five people, and the BMW 4 Series seats four or five, depending on the body style. All of these cars' front seats are roomy and provide plenty of comfort and support. (But let's be honest, what else would you expect from a luxury vehicle?) Things get a little dicier when you hop in the back seat. While the 3 Series' legroom is a bit limited, the 4 Series (especially coupe models) can be a little snug on headroom. C-Class sedans are somewhat cramped in the rear, and it will really be a tight fit for adults in the back of coupe or convertible models (which also only seat four). By contrast, the A4's back seat is spacious enough to hold adults comfortably, even for extended periods of time.
3 Series and Car Seats
You might experience a few hiccups if you plan on using the LATCH car-seat system in the 3 Series. Because the lower anchors are buried deep in the seat, they are hard to reach, and there's not a lot of extra room to move your hands around them. On the plus side, the straps are easy to attach once you find the anchors, and the top tether anchors are all easy to locate as well.
3 Series Interior Quality
The 2017 3 Series' cabin is handsomely designed and features excellent craftsmanship, with high-quality materials throughout. Certain trim pieces like brushed metal or wood grain make the interior feel upscale and modern. However, the 3 Series still trails other class rivals. The Mercedes C-Class and Audi A4 could have a hard time battling it out for the title of nicest interior in the class. Completely redesigned for 2017, the A4 comes with standard leather seating, which is very rare even among small luxury cars. The C-Class is extremely lavish inside, with premium materials covering nearly all surfaces, along with beautiful styling. 
3 Series Cargo Space
The BMW 3 Series sedan offers 13 cubic feet of cargo space, which is about average for the class. That's certainly enough for a few golf bags, suitcases, or shopping bags. This is also the exact amount of space offered in the Audi A4 and the BMW 4 Series convertible. Other 4 Series models have more space: the standard coupe has 15.7 cubic feet and Gran Coupe models have 17 cubic feet. The Mercedes C-Class has the least amount of space in the bunch: 12.6 cubic feet.
Shoppers who want greater everyday utility will want to consider the 3 Series in either the hatchback Gran Turismo or Sports Wagon configuration. Both models have around 25 cubic feet of space with the back seats up, and you can fold those seats down to get over 50 cubic feet.
3 Series Infotainment, Bluetooth, and Navigation
The 3 Series comes standard with BMW's iDrive system, which is consistently regarded as one of the best infotainment systems on the market. While some other systems utilize a touch screen, iDrive is controlled by a knob on the center console, which can be reached easily from a driving position.
The system responds quickly to inputs from the controller, and the display features sharp graphics. A downside to not having a simple touch screen is that the controller may take some getting used to. You'll need to learn how to navigate the menu screens to perform some tasks. A cool feature lets you use your finger to draw letters or numbers on top of the controller; the system will recognize these inputs for addresses or contact names.
New for 2017 is BMW's inclusion of Apple CarPlay into its list of optional features. With this interface, you can plug your iPhone into the infotainment system and access your favorite smartphone features like media, messaging, contacts, and apps, all in a familiar layout on the infotainment screen.
Like iDrive, Audi's MMI infotainment system earns high praise for its ease of use. It comes standard in the A4, and you'll also get standard Apple CarPlay and Android Auto. (Android Auto functions in the same way as Apple CarPlay, but for Android devices.) Conversely, Mercedes' COMAND system found in the C-Class is a bit convoluted, with an ill-placed touchpad controller. It also requires multiple steps to perform some basic functions.
For more information, read What Is Apple CarPlay? and What Is Android Auto? Then, see the Best Cars With Apple CarPlay and Best Cars With Android Auto.
3 Series Performance
3 Series Engine: Powerful Upgrades
The 2017 BMW 3 Series is among the best overall performers in the class, thanks in no small part to a wide range of engine options that provide good power. The turbocharged 2.0-liter four-cylinder engine in the base 320i is an exception, with only 180 horsepower. That's too little power for the price tag, and it makes the 3 Series one of only a few cars in the class with less than 200 horsepower.
You can get a more powerful version of the base engine in the 330i, which makes 248 horsepower. This version also has better acceleration, but it will cost you about $5,000 more. If your wallet can take the hit, the 330i will be much more bearable for daily driving. Its power compares better with the standard engines in the 3 Series' primary competitors. By comparison, the base engine in the 4 Series has 240 horsepower, the Audi A4's has 252 horsepower, and the Mercedes-Benz C-Class comes with 241 horsepower. All three of these cars deliver potent acceleration for most everyday situations.
If you're really looking to get pushed to the back of your seat, consider opting for the 340i, which features a turbocharged 3.0-liter six-cylinder engine that puts out 320 horsepower and delivers one of the sportiest rides in the class. Some test drivers even think this engine rivals the performance of the M3 (see below for more on the M3).
An eight-speed automatic transmission comes standard in all 3 Series models and trims, and a six-speed manual is optional in sedan models. The automatic transmission shifts quickly and seamlessly, and both gearboxes have a high rev limit that they can effortlessly hit for maximum acceleration.
3 Series Gas Mileage: Efficient Options
The 3 Series' standard engine gets 23 mpg in the city and 35 mpg on the highway, which are about average fuel economy estimates for the class. Despite the large power gains, fuel economy for the 330i stays about the same, at 23 mpg in the city and 34 mpg on the highway. The large six-cylinder unsurprisingly sacrifices some efficiency, getting 21 mpg in the city and 32 mpg on the highway.
In addition to the trio of traditional gas-burning engines, the 3 Series is available with two other engines that are geared toward even better fuel efficiency. The first is a 2.0-liter turbodiesel, which, like the base engine, makes 180 horsepower. According to EPA estimates, it gets 31 mpg in the city and 43 mpg on the highway.
You can also opt for a plug-in hybrid model, the 330e. It pairs the 180-horsepower base engine with an electric motor for a combined 248 horsepower. On only electric power, it has a range of 14 miles, so you can run quick errands around town with no emissions. It also has combined city/highway mileage of 71 mpg-e.
The two alternative fuel 3 Series models may seem like a good choice if you want to save money on gas, but crunching the numbers tells a little different story. With average fuel prices and average yearly mileage, you'll only save $300 on fuel per year by buying the hybrid. You would have to own the car for more than 35 years to make up the $10,000-plus price difference. The diesel would save you $450 in fuel costs per year over the standard 3 Series, and it's cheaper than the hybrid. You can make up the diesel's price in a little over 15 years.
3 Series Ride and Handling: Less Sporty, More Comfy
For generations, the 3 Series has been the benchmark for athletic handling in luxury cars. That prominence has faded a little bit as rivals have caught up and BMW has begun focusing equally on comfort. The well-weighted and composed steering is good for everyday driving as well as conquering twisty roads.
Ride quality is excellent as well, as the 3 Series is unfazed by jarring bumps or potholes in the road. You can also tailor your experience with adjustable driving modes. However, reviewers note that choosing the Sport mode doesn't seem to actually improve anything; it just makes the ride rougher.
The BMW 4 Series has among the highest performance scores in the class, due to its very sporty and dynamic handling. It has precise steering and strong brakes for ample stopping power. Like the 3 Series, the Audi A4 offers a nice balance of good handling and ride comfort. It is a tad less sporty than the BMW, though.
BMW M3 Performance
M – it's the most famous letter in the BMW alphabet. BMWs with the M badge have been modified to deliver the best performance possible, and the 2017 M3 doesn't disappoint. It comes standard with a six-speed manual transmission and a twin-turbocharged 3.0-liter six-cylinder engine that is good for 425 horsepower and 406 pound-feet of torque. BMW says the M3 has a 0-60 time of only takes 3.9 seconds. The M3 also features other high-performance components like steering, brakes, and suspension, as well as an aggressive exterior design.
3 Series Reliability
Is the BMW 3 Series Reliable?
J.D. Power and Associates gives the 2017 BMW 3 Series a rating of four out five circles for predicted reliability, which is above average. It's better than BMW's brand reliability as a whole, which J.D. Power deems to be average.
BMW 3 Series Warranty
BMW covers the 3 Series with a four-year/50,000-mile limited warranty. That's the same warranty offered on all Audi and Mercedes-Benz models, including the A4 and C-Class.
3 Series Safety
3 Series Crash Test Results 
The 2017 3 Series receives a five-star overall rating from the National Highway Traffic Safety Administration, with four out of five stars in the frontal crash test. It earns five stars in the side crash and rollover tests. It also performs perfectly in Insurance Institute for Highway Safety evaluations, getting the highest rating of Good in each crash test, as well as the distinguished Top Safety Pick+ award.
Most of the 3 Series' rivals also have excellent safety and crash test scores. The Audi A4 gets the same NHTSA ratings as the 3 Series, and it earns perfect scores and the Top Safety Pick+ award from the IIHS. The Mercedes-Benz C-Class also receives a five-star overall NHTSA rating, but gets four stars in frontal crash and rollover tests. The IIHS gives the C-Class the highest score possible in each crash test and designates it a Top Safety Pick. There is currently no crash test data available for the 2017 BMW 4 Series.
3 Series Safety Features
The 3 Series doesn't include any standard driver assistance or advanced safety features – not even a rearview camera. That's very uncommon for a luxury brand, and considering how much the 3 Series costs, you would expect it to be at least on par with competitors. The government has mandated that all new cars come standard with a rearview camera by 2018, so expect that fact to change sooner rather than later. The Audi A4 comes with a rearview camera and features like forward collision warning and pedestrian detection. The Mercedes-Benz C-Class includes standard forward collision warning, automatic emergency braking, and a driver attention monitor that senses your driving inputs and implores you to take a break if you're drowsy or otherwise inattentive.
That's not to say you can't get these technologies in the 3 Series; you'll just have to purchase them as options. In fact, the 3 Series offers the most driver assistance features on the market. Available features include a rearview camera, rear parking sensors, adaptive cruise control, lane departure warning, blind spot monitoring, forward collision warning, and automatic emergency braking.
You can also get adaptive headlights and automatic high beams that turn with the car to better illuminate around corners and dim when other cars approach. A 360-degree camera system gives you a top-down view of the car, which should help you navigate tight parking lots or narrow streets. To keep your eyes focused ahead of you, you can opt for speed limit information displayed in the instrument cluster, or a head-up display on the windshield. Lastly, BMW offers a parking assist feature that searches for and measures parking spots and automatically steers the car while you work the gas and brake.
Which BMW 3 Series Model Is Right for Me?
The 2017 BMW 3 Series is available in more than a dozen configurations, with six different engines and three body styles: sedan, Sports Wagon, and Gran Turismo. An eight-speed automatic transmission is standard in all models, and all sedans come standard with rear-wheel drive. All-wheel drive is available with the BMW xDrive system for $2,000 more than the base price of any sedan. A six-speed manual transmission is also optional in sedan trims for those who want to change their own gears.
Choosing a higher trim level mainly means you'll be choosing a different engine, as additional features are added as options for the most part. The trim to pick is the 330i. Its engine is much better suited to daily driving than the base 320i 3 Series, which is a poor value when you consider its price tag versus its horsepower. While the 3 Series comes with a decent amount of standard features, including an infotainment system, you'll want to shell out $950 for the Driver Assistance package, which comes with front and rear parking sensors and a rearview camera. BMW is one of the few luxury brands that doesn't make these features – like the rearview camera – standard in most of its cars. 
Two of the 3 Series' popular trims were replaced very recently: the 335i was replaced by the 340i in 2016, and the 330i replaces the 328i for 2017. The 2017 model year also adds Apple CarPlay and wireless device charging as options.
BMW 320i
The base 320i sedan comes with a turbocharged 2.0-liter four-cylinder engine and starts at $33,450. Standard features include leatherette upholstery, dual-zone automatic climate control, a nine-speaker stereo system, HD Radio, Bluetooth, a USB port, an iDrive infotainment system with a 6.5-inch display screen, and a push-button ignition.
BMW 330i
The 330i has a more powerful version of the base engine and costs $38,750. This trim is also the base for the 330i xDrive Sports Wagon ($42,950) and 330i xDrive BMW 3 Series Gran Turismo ($43,950).
BMW 340i
The 340i sedan has a turbocharged 3.0-liter six-cylinder engine and starts at $47,900, while the 340i xDrive Gran Turismo costs $49,650.
BMW M3
The high-performance M3 model starts at $64,000 and features a twin-turbocharged 3.0-liter six-cylinder engine and a six-speed manual transmission. It also comes with upgraded brakes, suspension, and steering components, as well as a sport-oriented interior and exterior design.  
BMW 3 Series Alternative Fuel Trims
A plug-in hybrid version, the 330e, starts at $44,100. The 328d sedan features a 2.0-liter turbodiesel engine and retails for $40,250. That engine also comes in the 328d xDrive Sports Wagon for $44,450. The 3 Series 328d replaced the previous generation's 335d model.
BMW 3 Series Options
Individual options include leather seating ($1,450), heated front seats ($500), power-adjustable front seats ($995), a moonroof ($1,050), a 16-speaker Harman Kardon stereo system ($875), navigation ($1,950), wireless device charging and a Wi-Fi hot spot ($500), Apple CarPlay ($300), a 360-degree camera ($750), automatic parking assist ($500), and adaptive cruise control ($1,200).
Some option packages bundle these features with others and can get you more goodies for your money. There are also various appearance and performance packages to choose from.
The Cold Weather package costs $800 and includes heated front and rear seats and a heated steering wheel. The Premium package retails for $3,100 and adds a proximity key, power-adjustable front seats, satellite radio, a universal garage door opener, and a moonroof. For $950, the Driver Assistance package includes front and rear parking sensors and a rearview camera.
Safety technologies like lane departure warning, forward collision warning, automatic emergency braking, blind spot monitoring, speed limit info, and a 360-degree camera come with the $1,700 Driver Assistance Plus package.
The Technology package costs $2,750 and includes a head-up display, navigation with real-time traffic, and remote assistance services. The Lighting package can be added for between $700 and $1,900, depending on trim, and comes with adaptive LED headlights and automatic high beams.
If you want to enhance your 3 Series' performance, the $2,300 Track Handling package includes variable sport steering, M Sport brakes, an adaptive M suspension, and a special wheel and tire setup.
Check out our U.S. News Best Price Program for great savings at your local BMW dealer. You can also find excellent manufacturer incentives on our BMW deals page.
The Final Call
The 2017 BMW 3 Series is one of the best vehicles you can buy among small luxury sports cars. Its balance of comfort and performance is mostly unparalleled in the class, and it still comes with a reasonable price tag for its competition.
Don't just take our word for it. Check out comments from some of the reviews that drive our rankings and analysis.
Read the full 2017 BMW 3-Series reviewon U.S. News & World Report for more details, photos, specs and prices.
More from U.S. News & World Report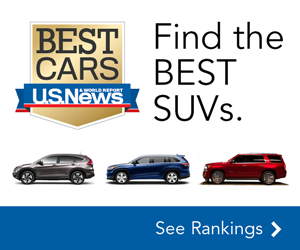 U.S. News & World Report