2018 Alfa Romeo Stelvio: What You Need to Know

US News & World Report - Cars
8/7/2017
The Alfa Romeo Stelvio is a brand-new model for 2018. Unfortunately for the Italian automaker, its first-ever SUV finishes near the bottom of our luxury compact SUV rankings because it just isn't as well-rounded as many competitors' vehicles.
The 2018 Alfa Romeo Stelvio is ranked:
Is the Alfa Romeo Stelvio a Good SUV?
It's certainly not bad for a first try. The Stelvio's low class ranking is partially because it is in an incredibly competitive class. There are things to like about the Stelvio. It is one of the most fun-to-drive SUVs in a class that features entries from Jaguar, Porsche, and BMW – no mean feat. The engine is powerful, and the Alfa's carlike handling is excellent for tackling winding roads.
However, the Stelvio falls short in some areas where you'd expect a luxury SUV to stand out. Its cabin features middling material quality for a luxury vehicle, and there's less rear-seat and cargo space than in many class rivals. The Stelvio also lacks some common features of other luxury vehicles.
Should I Buy the Alfa Romeo Stelvio?
The Stelvio represents a good value in the sense that you can get it fully loaded for less than many other luxury compact SUVs. However, price is not the only factor in play for most buyers. As detailed above, the Alfa falls short of the competition in some key areas. Some competitors offer everything the Stelvio does plus much more.
The Audi Q5 is one of the best SUVs on the market, and its interior quality is second to none. Its starting price is similar to the Stelvio's as well. The Jaguar F-Pace is another class rival that has a similar starting price. Like the Stelvio, the Jaguar delivers outstanding performance, but the Jag also has a nicer cabin.
So, while the Alfa Romeo Stelvio is a pretty good SUV – and one you will enjoy driving – there are many better options out there.
We Did the Research for You: 11 Reviews Analyzed
Instead of spending your precious free time poring over information, look at the research we've already done for you. Our analyses combine the findings of other professional reviewers with quantifiable data to generate a complete picture of every car we write about. For the 2018 Alfa Romeo Stelvio, we looked at 11 reviews.
The Alfa Romeo Stelvio is a brand-new vehicle for the 2018 model year.
Why You Can Trust Us
Our team has been ranking cars for a decade and has more than 75 years of experience in the automotive industry. We use our expertise to craft expert car reviews. To keep our writing unbiased, our editorial staff doesn't accept expensive gifts or trips from automakers, and all advertising on our site is handled by a third party.
How Much Does the Alfa Romeo Stelvio Cost?
This Alfa Romeo has a base price of just under $42,000. That's higher than the starting prices of most other luxury compact SUVs. There are three higher trims for this Alfa Romeo. The Stelvio Sport and the Stelvio Ti both cost between $43,500 and $44,000. The highest trim (the Stelvio Ti Sport) has a starting price around $46,500. There is also a high-performance Stelvio trim known as the Quadrifoglio, but pricing data for it isn't available as of this writing.
Though the base price is high, the Stelvio's trims are bunched closely in terms of price. That means that higher trims of this Alfa are less expensive than higher trims of many class rivals (in some cases, by quite a bit).
Check out our U.S. News Best Price Program for great savings at your local Alfa Romeo dealer.
Alfa Romeo Stelvio Versus the Competition
Which Is Better: Alfa Romeo Stelvio or Audi Q5?
If you set out to craft the perfect SUV, the Audi Q5 would provide a great blueprint. It annually finishes near the top of the class rankings, and it's been redesigned for 2018, so everything about it is fresh. The Q5 has an opulent interior and two rows of spacious, supportive seats. There's more cargo space than in the Stelvio, and the Audi comes standard with features that its Italian rival doesn't even offer, like Apple CarPlay and Android Auto. These two are pretty close in terms of performance, too. Both have powerful engines and standard all-wheel drive, and they get roughly equal fuel economy. There's really no comparison here; the Audi is the clear winner.
Which Is Better: Alfa Romeo Stelvio or Jaguar F-Pace?
Like the Stelvio, the Jaguar F-Pace is a performance-first SUV. It's also a relatively new face, having debuted for the 2017 model year. One key difference is the Jaguar's standard engine – a turbodiesel with much better mpg ratings than the Stelvio. The F-Pace also offers multiple V6 engines that provide great acceleration and a satisfying engine note. Like the Alfa, the Jag comes standard with all-wheel drive and provides sporty handling. Inside the F-Pace, you'll find plenty of room. It has one of the largest cargo holds in the class, and both rows of seats have room for tall occupants. The Jaguar can't match the Stelvio's interior styling, but it does have higher material quality. The F-Pace's starting price is about the same as the Stelvio's as well. These two SUVs have similar strengths, but the F-Pace has fewer weaknesses. It's the better option.
Stelvio Interior
How Many People Does the Stelvio Seat?
The Stelvio seats five people on leather upholstery. Both rows of seats have a decent – but not great – amount of space. Headroom will be tight for taller passengers because of the roofline, and legroom also dwindles rapidly as the front seats are pushed farther back.
Stelvio and Car Seats
There are two full sets of LATCH car-seat connectors in the rear outboard seats.
Stelvio Interior Quality
There's no reason to complain about this Alfa Romeo's interior style, but the quality of materials may be another matter. While the Stelvio is quite nice inside, German competitors have noticeably nicer cabins.
Stelvio Cargo Space
With the rear seats up, the Stelvio has 18.5 cubic feet of cargo space. That's enough room for a few sets of golf clubs or a cooler and a couple of tailgate chairs. Fold the rear seats down, and you'll have over 56 cubic feet of space – enough room for larger items like a bicycle or a snowboard. A power liftgate comes standard, and you can activate it from the key fob. While the cargo space is fairly usable, the Stelvio offers less capacity than many rivals.
Stelvio Infotainment, Bluetooth, and Navigation
Standard features in the Stelvio include dual-zone automatic climate control, HD Radio, Bluetooth, three USB ports, and an infotainment system with a 6.5-inch display screen. Available features include a dual-pane sunroof, navigation, satellite radio, a 14-speaker Harman Kardon audio system, and an upgraded infotainment system with an 8.8-inch screen.
One of the first things you'll notice about the Stelvio is the knob in the dash. That's how you control the infotainment system, and opinions about its utility are varied. At best, it takes some getting used to, and at worst, it's distracting and requires you to look down for long periods at a time to change settings. If you're looking for Apple CarPlay or Android Auto, look elsewhere; they aren't offered in the Stelvio.
For more information, read What Is Apple CarPlay? and What Is Android Auto? Then, see the Best Cars With Apple CarPlay and Best Cars With Android Auto.
Stelvio Performance
Stelvio Engine: Fast and Loud
The Stelvio comes standard with a 280-horsepower turbocharged four-cylinder engine. It's as quick as – or quicker than – many rivals' base engines, but it also makes plenty of noise (and not in a satisfying, hear-it-roar kind of way).
There's also a high-performance Stelvio: the Quadrifoglio. It features a twin-turbo V6 that puts out 505 horsepower. Alfa Romeo claims it'll go from zero to 60 mph in under 4 seconds.
Stelvio Gas Mileage: Solidly Efficient
This Alfa Romeo earns 22 mpg in the city and 28 mpg on the highway. Those are above-average ratings for the class, especially since the Stelvio – unlike some competitors – comes standard with all-wheel drive.
By driving the Stelvio, you'll save about $150 on gas each year compared to the Porsche Macan. The ratings are similar to those of the Volvo XC60, but the Volvo will still save you gas money because it's one of the few vehicles in this class that doesn't require premium fuel.
Stelvio Ride and Handling: Putting the "Sport" in Sport Utility
There are four driving modes to choose from (Natural, Dynamic, Advanced Efficiency, and Race Mode) that alter throttle response and handling to fit your driving style. Flip between them as you take full advantage of the Stelvio's considerable athleticism; some argue it drives more like a sports car than an SUV. Standard all-wheel drive provides dependable road grip.
Stelvio Reliability
Is the Alfa Romeo Stelvio Reliable?
J.D. Power and Associates hasn't yet given the Stelvio a predicted reliability rating.
Alfa Romeo Stelvio Warranty
Alfa Romeo covers the Stelvio with a four-year/50,000-mile warranty. Many other luxury vehicles (cars and SUVs) have similar warranty terms.
Stelvio Safety
Stelvio Crash Test Results
The 2018 Alfa Romeo Stelvio hasn't yet been put through crash tests by the National Highway Traffic Safety Administration or the Insurance Institute for Highway Safety.
Stelvio Safety Features
Standard features include a rearview camera and rear parking sensors. Available active safety features include adaptive cruise control, front parking sensors, lane departure warning, blind spot monitoring, an infrared windshield, forward collision warning, rear cross traffic alert, and automatic emergency braking.
Which Alfa Romeo Stelvio Model Is Right for Me?
There are four Stelvio trims, all of which feature the same engine and all-wheel drive. While there is some difference in the number of standard features between the trims, most of the significant tech and convenience features are available as options in every trim, including the base. In other words, the base trim is the best choice for this Alfa Romeo because it costs the least and allows you to only pay for the features you want.
Alfa Romeo Stelvio
This Alfa Romeo's base trim is known only as the Stelvio. It has a starting price of $41,995. There are several optional features, including a sunroof, navigation, forward collision warning, and an upgraded infotainment system. Some features are added as part of a package, while others can be added individually. Prices for the extra features and packages range from $200 to more than $1,500.
Alfa Romeo Stelvio Sport
The Stelvio Sport starts at $43,795. It comes with the same engine and standard features as the base model, but it also has larger wheels and some other styling differences. The available features and packages are the same as in the base model.
Alfa Romeo Stelvio Ti
The Stelvio Ti has a starting price of $43,995. In addition to the standard features found in lower trims, the Stelvio Ti comes with front parking sensors, heated front seats, satellite radio, and an infotainment system with an 8.8-inch display screen. The available packages and features are generally the same as in the lower trims.
Alfa Romeo Stelvio Ti Sport
The Stelvio Ti Sport is the highest trim. It starts at $46,495. The Ti Sport comes with all of the Ti's standard features plus larger wheels and some styling differences. It offers the same optional features and packages.
Alfa Romeo Stelvio Quadrifoglio
The Stelvio Quadrifoglio is a performance-oriented trim. Instead of the four-cylinder engine, the Quadrifoglio features a twin-turbocharged V6 that makes 505 horsepower. This high-performance trim will become available later in the model year, and more information (such as pricing) will be made public as it nears its release date.
Check out our U.S. News Best Price Program for great savings at your local Alfa Romeo dealer.
The Final Call
The 2018 Alfa Romeo Stelvio is a brand-new model and a pretty good SUV. It's fun to drive and has powerful engines. Unfortunately, it falls short in some key areas. It has subpar cargo space and somewhat low-quality materials by luxury vehicle standards.
Still, it's worth noting that the luxury compact SUV class is one of the more competitive segments. Factor that in, and the low-ranking Stelvio looks like a solid SUV in a class full of great options. If you like the Stelvio, you'll probably like some of its classmates even better.
Don't just take our word for it. Check out comments from some of the reviews that drive our rankings and analysis.
Read the full 2018 Alfa Romeo Stelvio reviewon U.S. News & World Report for more details, photos, specs and prices.
More from U.S. News & World Report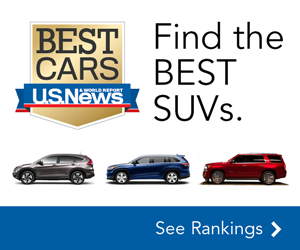 US News & World Report - Cars