2018 Ford Mustang: What You Need to Know

US News & World Report - Cars
12/12/2017
The 2018 Ford Mustang is refreshed for this model year and continues to occupy a lofty slot in our sports car rankings. The Mustang has one of the nicest interiors of any sports car, and updates to its powertrain have been well-received.
The 2018 Ford Mustang is ranked:
Is the Ford Mustang a Good Car?
The Ford Mustang is a good car with few flaws. It delivers the driving thrills you want from a sports car, thanks to its powerful engine lineup and dynamic handling. However, it also provides a cushioned ride most of the time.
You'll like what you find inside, too. The cabin looks great and uses high-end materials, and the front seats are spacious and comfortable. The rear seats are undersized – though it's worth noting some sports cars don't have rear seats at all. There are plenty of available tech features, including some driver assistance options you won't find in every rival. The Mustang even has a usable trunk, which isn't a given for a sports car.
Should I Buy the Ford Mustang?
There are a lot of reasons to buy the Mustang, including its below-average starting price. Despite its high value, there are still a few reasons to ding it. Most notably, its rear seats are so small, they border on unusable – meaning this isn't a great car if you need to move more than two people. Still, the Mustang delivers everything buyers want in a sports car, which is why it does so well in our class rankings. If you are going to shop around, you'll want to see how the Mustang stacks up against its archrival, the Chevrolet Camaro. You might also want to check out how this Ford fares against the Dodge Challenger, another classic muscle car.
Compare the Mustang, Camaro, and Challenger »
We Did the Research for You: 33 Reviews Analyzed
We don't base our car reviews on our personal opinions. Instead, we combine the findings of professional test drivers with data such as reliability ratings and safety scores to give you a complete overview of every vehicle we rank.
The 2018 Ford Mustang is part of a generation that began with the 2015 model year. The Mustang is refreshed for 2018, featuring updates to its styling, powertrain lineup, and features list. However, there haven't been extensive changes since the 2015 redesign. As a result, this review uses research and data from the 2015 to 2018 model years.
Why You Can Trust Us
U.S. News & World Report has been ranking the best cars, trucks, and SUVs for 10 years, and our staff has more than 75 years' worth of auto industry experience combined. To keep our reviews unbiased, we don't accept expensive gifts or trips from car companies, and an outside company manages our advertising.
How Much Does the Ford Mustang Cost?
With a starting price of under $26,000, the Mustang's base trim is less expensive than many rivals. However, muscle cars tend to have a wide price range because of the many powerful engines they offer, and this Ford is no different.
The starting price for the Mustang GT Fastback, the lowest trim that offers a V8, is around $35,000. If you want the high-performance Shelby GT350, good luck; the highest Shelby trim starts at nearly $65,000, making it one of the most expensive cars in the class.
Check out our U.S. News Best Price Program for great savings at your local Ford dealer. You can also find excellent manufacturer incentives on our Ford deals page.
Ford Mustang Versus the Competition
Which Is Better: Ford Mustang or Chevrolet Camaro?
The Mustang's age-old rival, the Chevrolet Camaro, is another sports car that sits near the top of our class rankings. These two deliver similar performance, and both have engine options ranging from turbo-fours to high-horsepower, performance-oriented V8s.
Inside, the Mustang features more premium materials, more comfortable seats, and more trunk space than the Camaro. The Camaro has a few more standard and available features, but that's its only real edge. The Mustang's base price is also a bit lower. These two are close in many ways, but the Mustang is the better buy overall. 
Which Is Better: Ford Mustang or Dodge Challenger?
The Dodge Challenger is a true muscle car. Unlike the Mustang, it doesn't offer a turbo-four engine (and if Dodge had its way, it'd probably even scrap the V6). The Challenger is about pure power, which is why it offers a range of V8 engines that have horsepower ratings. The Demon trim tops the list with 840 horsepower, which might actually melt your skin off when you put the hammer down.
On the flip side, the Mustang delivers more dynamic handling and gets better fuel economy. It has a more upscale interior, but the Challenger has more spacious seats and an adult-friendly back seat (the Mustang's rear seats are barely kid-friendly). The Dodge has the larger trunk and more standard features. In the end, the Mustang costs less and is the better car overall. Unless you need more rear-seat space or just have to have the highest horsepower ratings, it's the car to buy.
Compare the Mustang, Camaro, and Challenger »
Mustang Performance
Mustang Engine: "You Wanna Go Fast?"
Ricky Bobby would approve of the Ford Mustang. It provides multiple engine options, all of which make for an enjoyable driving experience. The base engine is the EcoBoost turbo-four, but don't be fooled by its low cylinder count. It puts out 310 horsepower and moves quickly. Of course, it doesn't compare to the 460-horsepower V8 powering GT models. Even the GT is put to shame by the 526-horsepower V8s you'll find in the performance-oriented Shelby GT350 models.
Mustang Gas Mileage: Pretty Good for a Muscle Car
The Mustang can't hang with the fuel economy ratings of the Mazda MX-5 Miata or Toyota 86, but it matches up well with other muscle cars like the Camaro and Challenger. Mustang EcoBoost models get 21 mpg in the city and 31 mpg on the highway, while GT models get 15 mpg in the city and 25 mpg on the highway.
The Chevrolet Camaro's turbo-four engine is slightly more fuel-efficient than the Mustang's, but the Chevy requires premium gasoline. Because of that, the Ford will save you about $300 per year in gas money. It'll also save you about $150 per year compared to the base Dodge Challenger, which has a V6.
Mustang Ride and Handling: Don't Be Afraid to Cut Loose
The Mustang is an agile beast that's perfect for tackling winding roads, but it provides that athleticism without neglecting ride quality. The suspension soaks up road imperfections well, and the sharp steering and solid road grip contribute to the buttoned-down feel you get while driving.
Read more about performance »
Mustang Interior
How Many People Does the Mustang Seat?
Most Mustang models seat four people (the Shelby GT350R seats two). The front seats are comfortable and have enough support for enthusiastic driving, and visibility is good from the driver's seat. The rear seats are puny and should be reserved for people you don't like much.
Mustang and Car Seats
The Mustang has two full sets of LATCH car-seat connectors. The tether anchors are easy to use, but the lower anchors are set deep in the seats and require a lot of force when attaching car seat straps. 
Mustang Interior Quality
The Mustang's interior is one of the nicest you'll find in a nonluxury sports car. Materials quality is mostly excellent, and the styling provides an attractive look.
Mustang Cargo Space
The Mustang has a good amount of cargo space for the class, regardless of body style. The fastback coupe has more than 13 cubic feet of trunk room, and the convertible has more than 11 cubic feet. In either model, you'll have enough room for about eight pieces of carry-on luggage or two or three sets of golf clubs.
Mustang Infotainment, Bluetooth, and Navigation
Standard features in the Mustang include MyKey, Bluetooth, two USB ports, a six-speaker audio system, and the Sync voice-controlled connectivity system. Available features include navigation, a 12-speaker Shaker audio system, satellite radio, and the Sync 3 infotainment system with an 8-inch touch screen, Apple CarPlay, and Android Auto.
You'll almost certainly love the Sync 3 infotainment system. In addition to including connectivity features like Apple CarPlay and Android Auto (which aren't available in every sports car), it has an intuitive interface and a responsive touch screen. For more information, read What Is Apple CarPlay? and What Is Android Auto? Then, see the Best Cars With Apple CarPlay and Best Cars With Android Auto.
Read more about interior »
Mustang Reliability
Is the Ford Mustang Reliable?
The 2018 Ford Mustang is part of a generation that typically earns a predicted reliability rating of four out of five from J.D. Power. That's a good rating in general (three is average across all vehicles), and it's a better rating than some other sports cars receive.
Ford Mustang Warranty
Ford covers the Mustang with a three-year/36,000-mile basic warranty and five-year/60,000-mile powertrain warranty. Several other sports cars have identical warranty terms.
Read more about reliability »
Mustang Safety
Mustang Crash Test Results
The 2018 Mustang has not been fully crash tested, but it did receive five out of five stars in the National Highway Traffic Safety Administration's rollover test.
Mustang Safety Features
A rearview camera comes standard in the Mustang. Available active safety features include rear parking sensors, adaptive cruise control, forward collision warning, pedestrian detection, rear cross traffic alert, blind spot monitoring, lane keep assist, and lane departure warning.
Read more about safety »
Which Ford Mustang Model Is Right for Me?
The first thing you need to decide when shopping for a Mustang is which engine you want, as that will go a long way toward helping you pick a trim. EcoBoost models feature an energetic and powerful turbo-four that has ample power for all driving situations, but GT models feature a beefy V8 that might be a better fit for more spirited drivers. The high-performance Shelby GT350 models have the strongest engines in the lineup, but you really don't need the power that they provide unless you plan on taking your car to the track.
Once you've picked an engine, you are presented with a binary body style choice: fastback coupe or convertible (not available with GT350 models). The fastback has a little more trunk space and will save you several thousand dollars, but it can't offer the thrill of cruising with the top down.
Finally, you can pick between the standard EcoBoost or GT models, or the Premium. Premium models cost a bit more, but they're worth it for most buyers. In addition to having more standard features, Premium models offer driver assistance and infotainment features you can't get in the base models.
Regardless of which trim you choose, you can add transmission and styling upgrades, as well as features packages. There's a lot to choose from in this regard, and you can easily add a few thousand dollars to the Mustang's price tag when you start tacking on optional features.
Ford Mustang EcoBoost Fastback
The Mustang EcoBoost Fastback has a base price of $25,585. It features a 310-horsepower turbo-four (EcoBoost) engine, a six-speed manual transmission, and rear-wheel drive. Standard features include push-button start, a rearview camera, MyKey, Bluetooth, two USB ports, a six-speaker audio system, and the Sync voice-controlled connectivity system.
Ford Mustang EcoBoost Premium Fastback
The Mustang EcoBoost Premium Fastback has a starting price of $30,600. In addition to the base model's features, the Premium Fastback comes with dual-zone automatic climate control, leather upholstery, power-adjustable front seats, heated and cooled front seats, rear parking sensors, a nine-speaker audio system, satellite radio, and the Sync 3 infotainment system.
Ford Mustang EcoBoost Convertible
The Mustang EcoBoost Convertible starts at $31,085. There's also a Mustang EcoBoost Premium Convertible, which starts at $36,100. These trims have essentially the same features lists as their fastback counterparts.
Ford Mustang GT
The Mustang GT comes in three options: Fastback, Premium Fastback, and Premium Convertible. The Mustang GT Fastback has a starting price of $35,095. The Mustang GT Premium Fastback starts at $39,095, and the Mustang GT Premium Convertible starts at $44,595.
All Mustang GT models come with a 460-horsepower V8 engine. Other than that, there aren't many differences between a GT model and the corresponding EcoBoost model, as the standard and available features lists closely resemble each other.
Ford Mustang Shelby GT350
The Mustang Shelby GT350 (coupe only) is one of the two high-performance trims, and it has a starting price of $57,145. The other trim – the Mustang Shelby GT350R – starts at $64,645. These performance-oriented models feature a 526-horsepower V8 engine, Recaro sport seats, Brembo brakes, and the MagneRide damping system. A six-speed manual is your only transmission option with the Shelby.
Check out our U.S. News Best Price Program for great savings at your local Ford dealer. You can also find excellent manufacturer incentives on our Ford deals page.
See 2018 Ford Mustang specs and trims »
The Final Call
The 2018 Ford Mustang is a great sports car. It's been refreshed for this model year, with some changes to the powertrain options, a few new styling touches, and some new available features. It's safe to say Ford did a good job, as the Mustang deservedly finishes near the top of our sports car rankings. No matter what you look for in a sports car, you can find it in this Ford (unless what you're looking for is a Chevy badge).
Don't just take our word for it. Check out comments from some of the reviews that drive our rankings and analysis.
Read the full 2018 Ford Mustang reviewon U.S. News & World Report for more details, photos, specs and prices.
More from U.S. News & World Report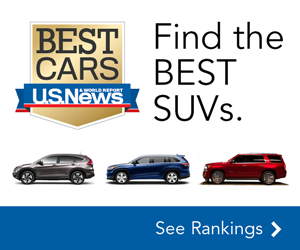 US News & World Report - Cars