2018 GMC Acadia: What You Need to Know

US News & World Report - Cars
11/8/2018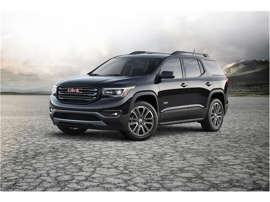 There's nothing to write home about with the 2018 GMC Acadia. That's why it finishes in the bottom half of our midsize SUV rankings. It doesn't do anything outrageously bad, but it doesn't do anything especially well, either.
Is the GMC Acadia a Good SUV?
The midsize SUV class is extremely competitive, and the middle-of-the-road GMC Acadia doesn't fare well in our rankings. That said, the Acadia is a good SUV on its own. This GMC has a quality cabin, an easy-to-use infotainment system, and a smooth ride. Even so, the Acadia has less cargo space than some competitors do, and it's less athletic.
Should I Buy the GMC Acadia?
If you were a fan of Jay Leno's late night show, then you might like the Acadia. Leno didn't take risks, which is why he was popular and viewers never found a reason to dislike him. You could say the same thing about the Acadia, minus the popular part.
You might want to overlook the Acadia and check out the Chevrolet Traverse and Buick Enclave. Both have excellent predicted reliability ratings and additional cargo space, and they're redesigned for the 2018 model year. The Enclave has a nicer interior and offers features that aren't available in the Acadia, and the Traverse has one extra seat.
Should I Buy a New or Used GMC Acadia?
As part of the Acadia's 2017 redesign, GMC added a new standard engine (a 193-horsepower four-cylinder) and introduced a new 310-horsepower V6, both of which get better gas mileage than the old V6. The redesign made the Acadia smaller. The 2017 Acadia has a lower maximum cargo capacity than the 2016 model by roughly 37 cubic feet, and it only seats up to seven people, while older models seat up to eight.
Additionally, GMC added Apple CarPlay, Android Auto, and an infotainment system with a larger touch screen to the standard features list and offered additional safety features, including lane change assist and automatic pre-collision braking. Other than a newly available heated steering wheel, the 2018 Acadia is practically identical to the 2017 model.
Buying a used Acadia instead of a new one will likely save you money. Just know that if you get a 2016 model or older, you won't get the benefits of the redesign. If you're interested in a used model, be sure to visit our overviews of the 2016 GMC Acadia and 2017 GMC Acadia. Also, check out our Used Car Deals page to learn about savings and discounts on used vehicles.
We Did the Research for You: 22 Reviews Analyzed
Our comprehensive reviews provide everything you need to know before heading to a dealer. Our car reviews are based on a combination of professional test driver opinions and quantifiable data like crash test results and predicted reliability ratings.
This review uses applicable research and data from the 2017 and 2018 model years, which are all years included in the SUV's current generation.
Why You Can Trust Us
U.S. News Best Cars has been ranking vehicles since 2007, and our team has more than 75 years' worth of combined experience in the automotive industry. To keep our reviews unbiased, our editorial staff is prohibited from accepting expensive gifts or trips from automakers, and a third party handles all advertising on our site.
How Much Does the GMC Acadia Cost?
The Acadia's starting price is in the middle of the midsize SUV pack, at $29,000. However, there are several higher trims to choose from, and some of them can get expensive. If you want all-wheel drive or a V6 engine, you'll have to step up to one of the SLE trims, which start around $32,600. The SLT trims start around $38,500 and add more tech and safety features. The high-end Denali trim has a starting price of around $45,100.
Check out our U.S. News Best Price Program for great savings at your local GMC dealer. You can also find excellent manufacturer incentives on our GMC deals page.
GMC Acadia Versus the Competition
Which Is Better: GMC Acadia or Chevrolet Traverse?
Redesigned for the 2018 model year, the Chevrolet Traverse is essentially the Acadia's larger cousin. Still, there are a few differences between the two. The Traverse has a standard V6, while the Acadia has a standard four-cylinder engine and an optional V6. The Traverse's V6 is more fuel-efficient on the highway than either of the GMC's engines. Both vehicles have similar features lists, but the GMC has a nicer interior than its Chevrolet rival. If you're looking for more space, you'll want the Traverse. It has seating for up to eight people as opposed to seven in the Acadia, and its maximum cargo capacity is much higher. Both vehicles have around the same price. The Acadia is the better choice if you're looking for a more luxurious vehicle and don't need as much space. Otherwise, the Traverse is the more practical option.
Which Is Better: GMC Acadia or Buick Enclave?
The Buick Enclave is also redesigned for the 2018 model year, and it has a standard V6 engine. In contrast, the Acadia has a base four-cylinder. This Buick seats up to seven and has an extensive features list. Additionally, this three-row SUV offers wireless device charging (not found in the Acadia). The Enclave's standard infotainment system has a larger touch screen than the Acadia. The Buick's interior is closer to the luxury end of the car-shopping spectrum than its midsize SUV cousin. But that comes at a premium. The Enclave costs almost $11,000 more than the Acadia. This Buick might be a nicer vehicle, but that doesn't necessarily justify the price jump.
Acadia Interior
How Many People Does the Acadia Seat?
Depending on the configuration, the Acadia seats five, six, or seven people. The first two rows of seats have ample room for adult passengers. The third row – as is typical for 3-row SUVs – is cramped. Still, adults can squeeze into the third row for short trips.
Acadia and Car Seats
There are two full sets of LATCH car-seat connectors in the Acadia. They're in the second-row seats, and they're fairly easy to use, though the lower anchors are set deep in the seat cushions. The third-row seats have tether anchors as well, but you may confuse them with other hardware.
Acadia Interior Quality
The Acadia's cabin is a nice place to spend time. It's quiet, it looks modern, and it feels upscale thanks to an abundance of soft-touch materials.
Acadia Cargo Space
The Acadia has just under 13 cubic feet of storage space with all seats in use. That's enough for several shopping bags or your golden retriever, but it's not a ton of space if you need to take vacation luggage.
With the second and third rows folded, the Acadia has 79 cubic feet of cargo space, which is plenty of room for large sports equipment (snowboards, a bike, etc.) and even some furniture.
Acadia Infotainment, Bluetooth, and Navigation
Standard features in the Acadia include satellite radio, five USB ports, Bluetooth, a 7-inch touch screen with IntelliLink, Apple CarPlay, Android Auto, Bluetooth, a six-speaker audio system, and a Wi-Fi hot spot. Available features include a dual-panel sunroof, navigation, an eight-speaker Bose surround-sound system, a rear-seat entertainment system, and GMC's IntelliLink infotainment system with an 8-inch touch screen.
Features like Apple CarPlay, Android Auto, and a Wi-Fi hot spot are standard in the Acadia, but they're optional (if they're available at all) in some competitors. The IntelliLink infotainment system is user-friendly, and the touch screen is responsive. There are also physical controls for some functions.
For more information, read What Is Apple CarPlay? and What Is Android Auto? Then, see the Best Cars With Apple CarPlay and Best Cars With Android Auto.
Acadia Performance
Acadia Engine: You Probably Want the V6
The Acadia features a 193-horsepower four-cylinder base engine. It's got enough juice for around-town driving, but it lacks the muscle and refinement of the optional V6 engine. The V6 puts out 310 horsepower and has better acceleration and passing power.
Acadia Gas Mileage: About Average
With its base four-cylinder engine, the Acadia gets 21 mpg in the city and 26 mpg on the highway. Those numbers are typical for a midsize SUV, though there are more-efficient class rivals. With the V6, you'll get 18 mpg in the city and 25 mpg on the highway.
Each year, you'll spend about the same in the Acadia with a V6 engine as you would in V6-powered rivals like the Chevrolet Traverse and Buick Enclave. However, you'll save about $150 per year in the four-cylinder Acadia.
Acadia Ride and Handling: Not Great, Not Terrible
The Acadia is unremarkable when it comes to ride and handling. Though others in the class are more athletic, this GMC is composed and relatively maneuverable. And while it may not have the best ride quality in the class, it does a good job absorbing road imperfections. The Denali trim has an adaptive suspension that you can adjust to your liking for tauter handling or a softer ride.
Acadia Reliability
Is the GMC Acadia Reliable?
The 2018 Acadia has a predicted reliability rating of three out of five, which is average for a new car.
GMC Acadia Warranty
GMC backs the Acadia with a three-year/36,000-mile warranty and a five-year/60,000-mile powertrain warranty. Many competitors have similar warranty terms.
Acadia Safety
Acadia Crash Test Results
The National Highway Traffic Safety Administration gives the 2018 Acadia a four-out-of-five-star overall crash test rating in front-wheel-drive models and a five-star overall rating in all-wheel-drive models. The Insurance Institute for Highway Safety gives the Acadia the highest rating of Good in all five crash safety tests. 
Acadia Safety Features
A rearview camera, Teen Driver (which lets you set volume and speed limits for other drivers of the car), and a rear-seat alert (reminding you to check the back seats to see if you've left anything or anyone behind) come standard in the Acadia. Available active safety features include front pedestrian braking, a safety alert driver's seat, rear cross traffic alert, forward collision warning, forward automatic braking, front and rear parking sensors, a surround-view camera, side blind spot monitoring with lane change alert, and lane keep assist.
Which GMC Acadia Model Is Right for Me?
There are several available Acadia trims. The base trim may be fine for many buyers because it comes with a decent assortment of tech features. However, it lacks the upscale feel and high-tech features of higher trims. The SLT trims are probably best for most buyers. They offer almost all the features you can get in an Acadia, including many active safety features, but they still cost a few thousand less than the top-level Denali trim.
The Acadia SL has a base price of $29,000. It's the only trim not available with the V6 engine or all-wheel drive, and it has no notable available features.
There are two SLE trims, the SLE-1, which has a starting price of $32,600, and the SLE-2, which starts at $35,200. Either SLE trim lets you upgrade to all-wheel drive for $2,000. The SLE-1 comes with satellite radio in addition to all of the base model's features. You can get the V6 engine in this trim, but you also have to add AWD; you'll spend $3,095 for both. The SLE trim also offers the All Terrain package, which replaces the third-row seat with a cargo management system. It also includes some styling upgrades and a suspension tuned for off-roading.
The SLE-2 is available in FWD and AWD with either engine. It comes standard with a power liftgate, heated front seats, and a power-adjustable driver's seat. Adding the V6 costs $1,095. For $790, you can get the Driver Alert I package, which adds rear parking sensors, a rear cross traffic alert, and lane change assist.
There are two Acadia SLT trims as well, with the SLT-1 starting at $38,500 and the SLT-2 starting at $41,900. The SLT-1 comes standard with a power-adjustable passenger seat, leather upholstery, an eight-speaker Bose audio system, the features from the Driver Alert I package, and an upgraded IntelliLink system with an 8-inch touch screen. You can add the V6 engine for $1,095. You can also add AWD (only if you've upgraded to the V6) for $2,400. Like the SLE, the SLT is also available with the All Terrain package.
The SLT-2 is only offered with the V6 engine. It comes standard with heated second-row seats, front and rear parking sensors, forward collision alert, lane keep assist, a safety alert driver's seat, blind spot monitoring, and low-speed forward automatic braking. AWD costs an extra $2,400.
The Acadia Denali has a starting price of $45,100. It comes standard with the V6 engine, navigation, a hands-free power liftgate, ventilated front seats, and an automatic heated steering wheel. AWD costs $2,000. The Technology package ($1,395) adds adaptive cruise control, forward automatic braking, and a surround-view camera.
Check out our U.S. News Best Price Program for great savings at your local GMC dealer. You can also find excellent manufacturer incentives on our GMC deals page.
The Final Call
The 2018 GMC Acadia is a good midsize SUV that has no major weaknesses, but it's not among the class leaders in many areas. Because the midsize SUV class is so competitive, that lack of notable strengths means that the Acadia finishes in the bottom half of the class rankings. Still, it rides smoothly, has a nice interior, and offers a good selection of features, so it's worth a look if you value those qualities.
Don't just take our word for it. Check out comments from some of the reviews that drive our rankings and analysis.
Read the full 2018 GMC Acadia review on U.S. News & World Report for more details, photos, specs and prices.
More from U.S. News & World Report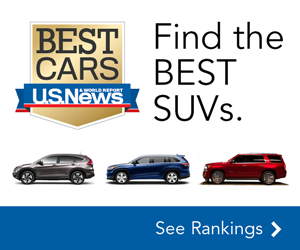 US News & World Report - Cars