2018 Lincoln MKC: What You Need to Know

U.S. News & World Report - Cars
4 days ago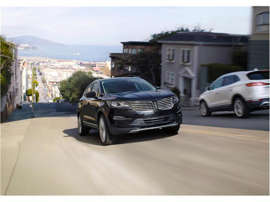 With a long list of features and one of the lowest base prices in its class, the 2018 Lincoln MKC is a great value. However, many class rivals are more well-rounded than this midpack SUV.
Is the Lincoln MKC a Good SUV?
The Lincoln MKC is a solid luxury compact SUV. Though it lacks the engaging performance chops and cargo space found in some rivals, it boasts a smooth and comfortable ride. The MKC also has many easy-to-use standard and available tech features. The MKC's combination of quality and value made it a finalist for our Best Luxury Compact SUV for the Money award. 
Should I Buy the Lincoln MKC?
The MKC's appealing low price undercuts nearly all other luxury compact SUVs, though many class rivals bring more to the table. Several competitors are more fun to drive, get higher fuel economy estimates, and offer more cargo space than the MKC. Additionally, they have more adult-friendly seating than the MKC does in its cramped rear seats.
The Lexus NX, for example, has faster acceleration along with a more upscale interior. You could also move up to the larger luxury midsize SUV class and consider the Lincoln MKX, which has more cargo space but is otherwise like the MKC. The Ford Escape is a compact SUV that offers engaging performance and plenty of technology at a much lower price, even if it lacks the luxury touches of the MKC.
Should I Buy a New or Used Lincoln MKC?
For 2018, Lincoln made a Wi-Fi hot spot standard in all MKC trims. That was the only major change for this model year, so if you can live without that modern convenience, consider shopping for a used MKC to save money. This SUV debuted for the 2015 model year and has seen some changes every year since then. You'll have to weigh those changes against even greater savings for older models. For 2016, the SYNC 3 infotainment system replaced the much-maligned MyLincoln Touch system. For 2017, new standard features included Apple CarPlay, Android Auto, and a power liftgate.
To research other models in this generation, check out our reviews of the 2015, 2016, and 2017 Lincoln MKC. If you decide an older model is right for you, check out our Used Car Deals page to learn about savings and discounts for used vehicles.
We Did the Research for You: 30 Reviews Analyzed
We base our car reviews on a combination of professional test driver opinions and hard data such as crash test results and reliability ratings. Before you head to the dealership for your next car, check out our vehicle reviews to learn everything you need to know. This 2018 Lincoln MKC review incorporates applicable research for all model years in this generation, which spans the 2015 through 2018 model years.
Why You Can Trust Us
U.S. News Best Cars has been ranking cars, trucks, and SUVs since 2007, and our team has more than 75 years' worth of combined experience in the automotive industry. To stay unbiased, our editorial staff doesn't accept expensive gifts or trips from automakers, and a third party handles all advertising on our site.
How Much Does the Lincoln MKC Cost?
With a starting price of just under $33,000, a new Lincoln MKC is one of the least expensive vehicles in the class. Many rival crossovers start in the mid-to-high-$30,000s, and some approach $50,000. That's more than the starting price for the highest MKC trim, the Black Label, which starts at around $45,600. There are two other MKC trims – the Select and the Reserve – that start at around $36,000 and $39,700, respectively.
Check out our U.S. News Best Price Program for great savings at your local Lincoln dealer.
Lincoln MKC Versus the Competition
Which Is Better: Lincoln MKC or Lexus NX?
When it comes to performance, the Lexus NX is marginally better than the MKC. Though the NX's turbocharged base engine has less horsepower, it provides quicker acceleration from a stop than both available MKC engines. Inside, the NX has nicer materials and a better overall aesthetic. Rear-seat passengers will enjoy plenty of head- and legroom. The Lexus NX costs a few thousand dollars more than the MKC, but given the improved performance and better interior, it's worth the extra money.
Which Is Better: Lincoln MKC or Lincoln MKX?
The main differences between the MKC and the Lincoln MKX are size and cost. The MKX is a luxury midsize SUV that costs about $5,000 more than the compact MKC. That extra money buys you much more cargo space but not much more passenger room. Those sitting in the rear seats probably won't notice much of a difference when it comes to leg- and headroom. Both SUVs hold five people, and their standard features lists are similar and include a power liftgate, heated front seats, Apple CarPlay and Android Auto. If you don't need the extra cargo space, save some cash and go with the smaller MKC.
Which Is Better: Lincoln MKC or Ford Escape?
The Ford Escape is an affordable compact SUV that rides on the same platform as its corporate cousin the MKC. The Escape's standard 168-horsepower engine is underwhelming, but two optional turbocharged EcoBoost engines perform much better. Go with the 245-horsepower, turbocharged four-cylinder if you're looking for lively acceleration. The Escape doesn't suffer from noticeable turbo lag as the MKC does from both of its available engines. The Escape has a substantially lower starting price and a shorter list of standard features. While both SUVs include amenities like Apple CarPlay, Android Auto, a rearview camera, and the MyKey system, the MKC adds standard heated front seats, leatherette upholstery, and a power liftgate. You can add these features – and more – as options in the Escape for thousands less than the price of the MKC. You'll get more value, along with improved performance from the Escape. It's the better choice if you can live without the Lincoln badge.
MKC Interior
How Many People Does the MKC Seat?
The MKC seats five people. The front seats are comfortable and supportive, with plenty of headroom. Legroom isn't expansive, but it's adequate for most. The rear seats will feel cramped for adults, and back-seat legroom is practically nonexistent if there are tall people up front.
MKC and Car Seats
The MKC has two full sets of LATCH car-seat connectors. You have to move the front seats forward quite a bit to fit some rear-facing car seats, but other than that, the MKC's LATCH system is easy to use.
MKC Interior Quality
Some high-quality materials are scattered around the MKC's modern-looking interior, but there are also low-end materials – like hard plastics – that better-outfitted rivals tend not to use.
MKC Cargo Space
The MKC doesn't have as much cargo space as many competitors, but it still has enough room to be useful. You have just over 25 cubic feet of space behind the rear seats, which is large enough for a couple of dogs or some chairs and a cooler. Fold the rear seats down, and you have just over 53 cubic feet of space, which is enough for larger outdoor gear. A power liftgate comes standard. A hands-free power liftgate is available.
MKC Infotainment, Bluetooth, and Navigation
The Lincoln MKC comes standard with dual USB ports, Bluetooth, a nine-speaker audio system, satellite radio, and the SYNC 3 infotainment system with an 8-inch touch screen, Apple CarPlay, and Android Auto. Lincoln Connect, which provides an in-vehicle Wi-Fi hot spot, is also standard. Available features include a panoramic sunroof, navigation, and a 14-speaker THX premium audio system.
The MKC's long list of standard features includes smartphone connectivity options for Apple and Android devices that aren't standard in some rivals. The SYNC 3 infotainment system features large, easily seen virtual buttons, so it's easy to use on the go. The touch screen also responds quickly to inputs.
For more information, read What Is Apple CarPlay? and What Is Android Auto? Then, see the Best Cars With Apple CarPlay and Best Cars With Android Auto.
MKC Performance
MKC Engine: 2 Turbo-4s
The MKC offers two turbocharged four-cylinder engines. The base engine puts out 240 horsepower, and the larger available engine puts out 285 horsepower. Both are paired with a six-speed automatic transmission. The base engine is the better choice. It delivers adequate performance in most driving situations, and the larger engine's extra power isn't all that noticeable when you're driving.
MKC Gas Mileage: Not Bad, but Not Good
The MKC gets typical fuel economy for the class with its base engine, earning 21 mpg in the city and 28 mpg on the highway. The larger engine's ratings are a few mpg worse. While class rivals like the Lexus NX and Mercedes-Benz GLC get similar mileage ratings, you'll spend less each year on fuel in the MKC because it takes regular gasoline, whereas many rivals require premium.
MKC Ride and Handling: Lean With It, Rock With It
The MKC isn't as agile or fun to drive as some class rivals. Though some argue that it's plenty nimble, it leans a lot when going around turns. Ride quality is great; you may not even notice when the pavement gets rough.
MKC Reliability
Is the Lincoln MKC Reliable?
The 2018 Lincoln MKC is part of a generation that typically earns a predicted reliability rating of four out of five from J.D. Power. That's a good rating in general (three is considered average for all vehicles), but it's only slightly above average for a luxury compact SUV.
Lincoln MKC Warranty
Lincoln backs the MKC with a four-year/50,000-mile bumper-to-bumper warranty and a six-year/70,000-mile powertrain warranty. Most luxury compact SUVs have similar warranties.
MKC Safety
MKC Crash Test Results
The National Highway Traffic Safety Administration gives the 2018 MKC a four out of five star overall crash test rating.
MKC Safety Features
Standard driver assistance features include Lincoln's MyKey (which lets you set speed and volume limits for other drivers of the car), a rearview camera, and rear parking sensors. Available features include adaptive cruise control, forward collision warning, front parking sensors, lane keep assist, parallel park assist, and blind spot monitoring.
Which Lincoln MKC Model Is Right for Me?
There are four trims to choose from when buying an MKC. All feature a turbocharged 2.0-liter four-cylinder engine and front-wheel drive. All-wheel drive is optional in all trims for around $2,400. You can add the 2.3-liter turbo-four to all but the base trim for about $3,500.
The base trim – the Premiere – has a lower starting price than most rivals and has a nice assortment of standard features, so it's a good choice for many buyers. If you're going to go above the base trim, then the MKC Reserve is a nice value as well. It's the lowest trim to offer many of the MKC's active safety features, and it still has a starting price under $40,000.
Lincoln MKC Premiere
The MKC Premiere is the base trim, and it has a starting price of around $32,900. It's a good thing the MKC has a solid array of standard features because the Premiere doesn't offer anything beyond what comes standard.
The MKC Select starts at around $35,900. In addition to the Premiere's features, the Select comes with leather upholstery, a power-adjustable passenger seat, and a power-adjustable tilting-and-telescoping steering wheel. You can add a panoramic sunroof for $1,700 and a THX audio system for about $1,000. Two option packages are available as well.
The Climate package costs about $600 and adds heated rear seats and a heated steering wheel. For about $1,100, you can add the Select Plus package, which includes navigation and blind spot monitoring with rear cross traffic alert.
Lincoln MKC Reserve
The MKC Reserve has a starting price of around $39,700. It comes with a panoramic sunroof, ventilated front seats, a hands-free power liftgate, navigation, and blind spot monitoring. The Climate package is also available for the Reserve. The Technology package (about $2,300) is also available and includes adaptive cruise control, forward collision warning, front parking sensors, lane keep assist, and parallel park assist.
Lincoln MKC Black Label
The MKC Black Label starts at around $45,600. It comes with several styling upgrades and a few interior upgrades such as premium leather upholstery. The Black Label offers the same packages as the Reserve trim.
Check out our U.S. News Best Price Program for great savings at your local Lincoln dealer.
The Final Call
The 2018 Lincoln MKC is a good SUV in a class full of them. Because it's not a class leader in any area, the MKC's flaws hold it back more than some other SUVs that stand out for one reason or another. This is a car worth buying, but you would do well to shop around before making a final decision.
Don't just take our word for it. Check out comments from some of the reviews that drive our rankings and analysis.
Read the full 2018 Lincoln MKC review on U.S. News & World Report for more details, photos, specs and prices.
More from U.S. News & World Report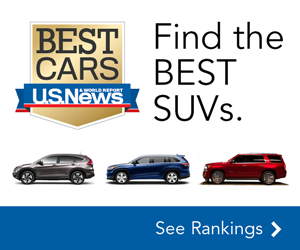 U.S. News & World Report - Cars