2018 Toyota Camry Hybrid: What You Need to Know

US News & World Report - Cars
7/31/2017
The Toyota Camry Hybrid has been fully redesigned for 2018, and the changes are impressive, as evidenced by its high placement in our midsize car rankings. It excels in the areas you expect a hybrid to, and it has the comfortable interior you want from a sedan.
The 2018 Toyota Camry Hybrid is ranked:
Is the Toyota Camry Hybrid a Good Car?
The Toyota Camry Hybrid is definitely a good car. It gets outstanding fuel economy, even by hybrid standards, and it provides a smooth ride. Both rows of seats have ample space for adults, and because the battery is now under the rear seat, this Toyota has more trunk space than many other hybrid sedans.
Even the Camry Hybrid's weak spots aren't that bad. Sure, this isn't the most athletic car on the road, but it's no slouch, either, and far better than it ever has been. And while some rivals offer Apple CarPlay and Android Auto (the Camry doesn't), the Camry Hybrid still has a long list of standard and available features, including lots of driver assistance technology.
Should I Buy the Toyota Camry Hybrid?
If you're looking for a new midsize hybrid, you'll be hard-pressed to do much better than the Camry Hybrid, but there are some options worth considering. Among midsize cars, the best competition might come from the Honda Accord Hybrid, which is powerful and fuel-efficient by hybrid standards, and it also has a nice interior. Then there's the gold standard for hybrids – the Toyota Prius. It has more cargo space than the Camry Hybrid and a lower starting price. The Camry Hybrid is an excellent car, but it you want to comparison shop, those are two good alternatives.
We Did the Research for You: 12 Reviews Analyzed
Our car reviews aren't based on our personal opinions. Instead, we combine the opinions found in other professional reviews with quantifiable data (like fuel economy estimates or safety and reliability ratings) to create an unbiased overview of every vehicle we rank. For the 2018 Toyota Camry Hybrid, we analyzed 12 other reviews.
The Toyota Camry Hybrid has been completely redesigned for the 2018 model year, which means it's the first model of a new generation.
Why You Can Trust Us
U.S. News & World Report has been ranking cars, trucks, and SUVs for a decade, and our Best Cars team has more than 75 years of combined experience in the automotive industry. We use our expertise to craft unbiased car reviews. To ensure that our work remains objective, we don't accept expensive gifts or trips from automakers, and all advertising on our site is handled by a third party.
How Much Does the Toyota Camry Hybrid Cost?
The Toyota Camry Hybrid LE (the base trim) has a starting MSRP of $27,800. While that's more than most midsize cars, it's middle-of-the-pack for a midsize hybrid. There are two higher Camry Hybrid trims: the SE ($29,500) and the top-of-the-line XLE ($32,250).
Check out our U.S. News Best Price Program for great savings at your local Toyota dealer. You can also find excellent manufacturer incentives on our Toyota deals page.
Toyota Camry Hybrid Versus the Competition
Which Is Better: Toyota Camry Hybrid or Toyota Prius?
The Toyota Prius' biggest challenger for the Best Hybrid crown might come from within its own family. After the redesign, the Camry Hybrid is now as fuel-efficient as the Prius. The Camry is also more powerful and more fun to drive. Inside, both look and feel nice. The Camry has more passenger space (as it should, being a larger car), but the Prius' hatchback design means it has much more cargo room. Since both are Toyotas, their features lists are similar. The Prius has the edge on pricing; it's roughly $3,000 less than the Camry Hybrid. This is a tough choice that really comes down to whether you want more athleticism and passenger room (Camry Hybrid) or more cargo space and a lower price (Prius).
Which Is Better: Toyota Camry Hybrid or Honda Accord Hybrid?
The Honda Accord Hybrid and the Camry Hybrid are both great choices in the midsize hybrid segment. Both have good power for a hybrid and provide excellent fuel economy, though the Camry's is slightly better. Inside, they both have a mix of soft-touch and hard plastic materials. The Camry Hybrid also has more trunk space and costs less than the Honda. Given those measures, the Camry Hybrid edges the Accord Hybrid.
Camry Hybrid Interior
How Many People Does the Camry Hybrid Seat?
The Camry Hybrid seats five people. The cabin is well-insulated from outside noise, and both rows of seats have enough space for adults. The rear seats have better legroom than many rivals, but the front seats might not have enough headroom for taller drivers. Visibility is great because of the thin roof pillars.
Camry Hybrid and Car Seats
There are two full sets of LATCH connectors for installing car seats. The middle seat has a tether anchor but no lower anchors.
Camry Hybrid Interior Quality
This Toyota has a stylish cabin that features high-end materials. Even lower trims have a good feel inside, and there are few interior quality differences among trim levels.
Camry Hybrid Cargo Space
Many hybrids offer less space than their nonhybrid counterparts. Not the 2018 Camry. During the redesign, the battery was moved from the trunk area to the rear seat, so the Camry Hybrid has the same 15.1 cubic feet as the nonhybrid Camry. That's enough space for a dozen carry-on bags or to take your cornhole boards to a friend's cookout.
Camry Hybrid Infotainment, Bluetooth, and Navigation
Standard features in the Camry Hybrid include dual-zone automatic climate control, a USB port, and the Entune Infotainment system with a 7-inch touch screen, Siri Eyes Free, and Bluetooth. Available features include a moonroof, satellite radio, a nine-speaker JBL audio system, a Wi-Fi hot spot, navigation, and an upgraded Entune system with an 8-inch touch screen and the Entune App Suite. 
The Entune infotainment system is intuitive and easy to use. The touch screen is responsive, and there are redundant physical controls for some functions. There are plenty of tech features, but the Camry Hybrid doesn't offer Apple CarPlay or Android Auto, which can be found in several other cars in the class.
For more information, read What Is Apple CarPlay? and What Is Android Auto? Then, see the Best Cars With Apple CarPlay and Best Cars With Android Auto.
Camry Hybrid Performance
Camry Hybrid Engine: Powerful, by Hybrid Standards
The Camry Hybrid features an electric motor and a four-cylinder engine that combine to put out 208 horsepower, making this Toyota one of the more powerful hybrid sedans on the market. Power and acceleration are ample for most driving situations, but the standard continuously variable automatic transmission is slow to shift on occasion.
Camry Hybrid Gas Mileage: The Prius Better Watch Its Back
The Toyota Camry Hybrid got even more fuel-efficient after this year's redesign. Now the LE trim earns 51 mpg in the city and 53 mpg on the highway. The higher trims are less fuel-efficient but still earn an outstanding 44/47 mpg city/highway.
Better gas mileage means more money in your pocket. You'll spend about $100 less on gas with the Camry Hybrid compared to a Malibu Hybrid. In fact, with the Camry Hybrid, you'll spend about as little on gas as you would with a Toyota Prius.
Camry Hybrid Ride and Handling: Not the Best but Still Good
The Camry Hybrid still isn't on the level of some of the sportiest midsize cars, but it's more than just a grocery getter, and it handles well on winding roads. It also delivers a smooth ride over most road surfaces. Front-wheel drive is standard.
Camry Hybrid Reliability
Is the Toyota Camry Hybrid Reliable?
J.D. Power and Associates has not given the 2018 Camry Hybrid a predicted reliability rating yet.
Toyota Camry Hybrid Warranty
Toyota covers the Camry Hybrid with a three-year/36,000-mile basic warranty, a five-year/60,000-mile powertrain warranty, and an eight-year/100,000-mile warranty for hybrid components. These are comparable warranty terms to what other hybrids offer.
Camry Hybrid Safety
Camry Hybrid Crash Test Results
The 2018 Toyota Camry Hybrid has not yet undergone crash tests by the Insurance Institute for Highway Safety or the National Highway Traffic Safety Administration.
Camry Hybrid Safety Features
Standard active safety features include a rearview camera, adaptive cruise control, and the Toyota Safety Sense suite, which includes a forward collision warning, pedestrian detection, and lane departure warning. Available features include a head-up display, blind spot monitoring, rear cross traffic alert, and a surround-view camera.
Which Toyota Camry Hybrid Model Is Right for Me?
Because all Camry Hybrids feature the same powertrain and drivetrain, features are all that really set the three trim levels apart. The prices between the trims aren't that drastic, so if you want all the features, the XLE is a reasonable buy. However, many features are available in lower trims, so you can save some money by sticking with the SE or even the base LE.
Toyota Camry Hybrid LE
The Camry Hybrid LE carries a base price of $27,800. In addition to the standard features, a few option packages are available. The Convenience package ($1,225) adds blind spot monitoring and rear cross traffic alert. For $2,125, you can add both the Convenience package and a moonroof. The Audio package ($3,580) includes the Convenience package (and a moonroof) and adds an upgraded Entune infotainment system, navigation, and wireless smartphone charging.
Toyota Camry Hybrid SE
The Camry Hybrid SE has a starting MSRP of $29,500. In addition to the LE's standard features, the SE comes with leatherette upholstery and some styling upgrades. The Convenience and Audio packages are available in this trim also.
Toyota Camry Hybrid XLE
The Camry Hybrid XLE starts at $32,250. This trim comes with all the features found in lower trims plus leather upholstery, an improved driver information display, and a head-up display. For $4,110, you can get the Audio package, which includes a surround-view camera, a moonroof, an upgraded Entune system, wireless smartphone charging, and a JBL audio system.
Check out our U.S. News Best Price Program for great savings at your local Toyota dealer. You can also find excellent manufacturer incentives on our Toyota deals page.
The Final Call
The Toyota Camry Hybrid has been redesigned for the 2018 model year and has staked its claim as one of the best vehicles in our midsize car rankings. It has all the things so many love about the nonhybrid Camry – plenty of passenger space, lots of safety features, and a decent powertrain – while also returning incredible fuel economy, even by hybrid standards. It's a great vehicle, and it deserves to be on your shortlist when researching your next car.
Don't just take our word for it. Check out comments from some of the reviews that drive our rankings and analysis.
Read the full 2018 Toyota Camry Hybrid reviewon U.S. News & World Report for more details, photos, specs and prices.
More from U.S. News & World Report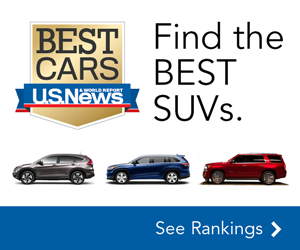 US News & World Report - Cars