2018 Volvo XC60: What You Need to Know

U.S. News & World Report
9/13/2018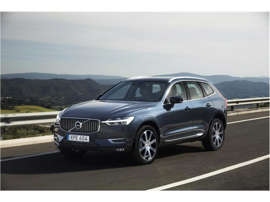 The fully redesigned 2018 Volvo XC60 ranks in the middle of the luxury compact SUV class. Top attributes include a massive amount of safety features (most of which are standard) and a sophisticated, serene interior. A bottom-of-the-barrel predicted reliability score, however, keeps it from running with the best in the class.
The 2018 Volvo XC60 is ranked:
Is the Volvo XC60 a Good SUV?
The Volvo XC60 is a good luxury compact SUV. It's been fully redesigned for 2018 and features improvements across the board. Some notable updates include a state-of-the-art infotainment system, more legroom for rear-seat riders, and peppy engine choices. There's also a new Volvo XC60 plug-in hybrid model for 2018. The XC60's quality and value made it a finalist for our 2018 Best Compact SUV for the Money. It was also a finalist for our 2018 Best Luxury Compact SUV for Families award, thanks to its ample space, family-friendly features, solid safety scores, and praise from automotive critics.
Should I Buy the Volvo XC60?
If comfort, safety, and sophistication are the main drivers in your search for a new crossover SUV, the Volvo XC60 is a good fit for you. With its roomy second row and impressive list of safety features, the XC60 is a good pick for families. Tech-savvy shoppers will appreciate its sleek infotainment system and available semiautonomous driving functions. The XC60 feels lively, but it isn't a sporty SUV. Spirited drivers will likely prefer the performance of a Porsche Macan or Jaguar F-Pace. One concern, however, is the XC60's rock-bottom predicted reliability score.
Should I Buy a New or Used Volvo XC60?
The XC60 is fully redesigned for 2018, and this new generation brings a host of changes. The redesigned XC60 is longer and wider than the previous generation, adding more rear legroom and passenger space. An improved suspension gives the XC60 more agility while retaining excellent levels of comfort. Volvo has added Steer Assist to the company's already lengthy list of safety technologies, which works hand-in-hand with the new Oncoming Lane Mitigation and Blind Spot Information System to prevent crashes. The Sensus infotainment system is now standard, highlighted by an intuitive 9-inch vertical touch screen that also boasts Android Auto and Apple CarPlay compatibility. The XC60 catches up to the rest of the Volvo fleet with standard LED headlights and available luxury touches like Nappa leather. Additionally, a plug-in hybrid model is now available.
It is possible for you to save money by shopping for a used 2017 or older XC60 (potentially thousands of dollars on a 2016 model compared with a new model, for example), but you won't get the many benefits of the new generation. If you're considering an older model, be sure to read our 2017 XC60 review to help you decide if you can live without these upgrades. Also, check out our Used Car Deals page to learn about savings and discounts on used vehicles.
We Did the Research for You: 17 Reviews Analyzed
Don't let the overwhelming amount of online information scare you away from your quest for a new car. This overview has everything you need to know about the 2018 Volvo XC60, the first model year of the car's new generation. We analyzed 17 professional reviews and included pertinent data like fuel economy ratings, safety features, and the differences between the T5 and T6 engines.
Why You Can Trust Us
U.S. News & World Report has been in business since 1933. Many people know us best for our rankings of the Best Hospitals and the Best Colleges, but we've also been ranking and reviewing cars for more than 10 years. To ensure our reviews remain unbiased, we don't accept expensive trips or gifts from car companies, and a separate department handles our advertising.
How Much Does the Volvo XC60 Cost?
The XC60's starting MSRP ranges from $41,500 for the base T5 Momentum trim to $48,700 for the top-level T6 Inscription. Its base price is about $2,000 higher than the average starting price for this class, but the XC60's rich array of standard features makes it a pretty good value. Starting prices for the T8 Plug-in Hybrid range from $52,900 to $56,700.
Check out our U.S. News Best Price Program for great savings at your local Volvo dealer.
Volvo XC60 Versus the Competition
Which Is Better: Volvo XC60 or Audi Q5?
You'll be hard-pressed to find a swankier interior than the XC60's, but there are notable differences in competitors' on-road manners and personality. If you want a more thrilling ride, the redesigned Audi Q5 is a good pick. Its handling is sharp and poised, with brisk acceleration from each turbocharged powertrain. Audi didn't overlook the cabin, either, adding premium materials and lots of standard features.
Which Is Better: Volvo XC60 or BMW X3?
With its precise steering and athletic suspension, the BMW X3 makes curvy routes a delight. Its above-average fuel economy, safety scores, and predicted reliability make it a great pick for commuters. Prices for extras add up quickly with the X3, though.
Which Is Better: Volvo XC60 or Volvo XC90?
The compact XC60 and the midsize Volvo XC90 share nearly identical interior designs and features lists. However, the 3-row XC90 costs about $4,000 more and can carry more people and cargo, while the smaller XC60 has brisker acceleration and feels more nimble.
XC60 Interior
How Many People Does the XC60 Seat?
The new XC60 is a little longer and wider than the previous model, granting passengers even more room to spread out. It's built to hold five people, and though the hump in the floor shrinks foot space somewhat for the middle rear-seat passenger, adults can get cozy in both the front and back seat. Leather upholstery is standard, along with a 10-way power-adjustable driver's seat. Swanky extras like Nappa leather, heated seats, and a massage feature are among the available options.
XC60 and Car Seats
To secure child safety seats, there is a full set of tether and lower anchors on the rear outboard seats, plus a third tether anchor for the middle seat. The previous generation's built-in child booster seats are no longer available.
XC60 Interior Quality
You may never want to climb out of the XC60 after going for a test drive – and we wouldn't blame you. This SUV's clean and modern cabin is not only its shining glory, but also one of the best in the class. Top-notch materials like supple leather and aluminum inlays come standard, and test drivers rave about the available open pore driftwood trim.
XC60 Cargo Space
The XC60's 22.4-cubic-foot cargo hold (with the rear seats in use) is on par with the average luxury compact SUV. With the back seats folded down, however, the XC60's overall cargo space of 63.3 cubic feet is one of the largest in the class. All trims come with a power liftgate to help you easily load your gear, and uplevel models feature a hands-free liftgate and power-folding rear seats.
XC60 Infotainment, Bluetooth, and Navigation
Volvo does away with the bulk of the previous model's center stack buttons. With the exception of a few climate and audio buttons, all other adjustments are made using the vertically mounted touch screen. This design adds to the SUV's clean, modern styling, but it means you'll have to use the touch screen for almost all of your infotainment needs. Because this 9-inch display is responsive, has crisp graphics, and can even be used when you're wearing gloves, this isn't too big of an issue. Learning the menus takes a little bit of time, but most users find the Sensus Connect system user-friendly. It also comes standard with a nice array of tech features, such as voice controls, Apple CarPlay, Android Auto, and a rearview camera.  
For more information, read What Is Apple CarPlay? and What Is Android Auto? Then, see the Best Cars With Apple CarPlay and Best Cars With Android Auto.
XC60 Performance
XC60 Engine: Three Levels of Power, Price, and Fuel Economy
Out of the XC60's three engine choices, the midlevel T6 gets the most attention. The fuss over it is well-deserved – drop the throttle, hear the soft whine of the supercharger kick in, and you'll get up to 60 mph in 5.9 seconds. A turbocharger is also on board, and while it doesn't feel quite as brisk as a Jaguar F-Pace's, overall an XC60 with this energetic engine is fun to pilot.
If you don't want to shell out the extra $3,400 for the T6, the XC60's standard T5 engine is perfectly agreeable (just not that aggressive). The XC60 is also available as a plug-in hybrid. Its T8-designated powertrain combines the supercharged, turbocharged four-cylinder gas engine with an electric motor and a lithium-ion battery.
XC60 Gas Mileage: One of the Thriftiest
The base T5 engine gets 22 mpg in the city and 28 mpg on the highway, which is one of the highest fuel economy ratings in our best luxury compact SUV rankings. You'll spend about $200 less each year on fuel than you would with all-wheel-drive versions of the Porsche Macan or Acura RDX. The T6 engine reduces fuel economy slightly to 21 mpg in the city and 27 mpg on the highway. The T8 Plug-in Hybrid powertrain has an EPA rating of 26 mpg combined and 59 mpg-e. Its electric-only range is 17 miles.
XC60 Ride and Handling: Smooth and Spry
As part of its redesign, the XC60 gets a new suspension setup. Much of the body roll that plagued the previous generation is now gone, and this compact crossover feels agile and light on its feet. You can adjust the response of elements like steering and throttle using the four standard drive mode settings. Even in Dynamic mode, the XC60 is a comfort-oriented SUV, focusing more on delivering a smooth ride (which it does very well) than an athletic jaunt. Switching into Off Road mode automatically engages hill descent control. Ideal for navigating gravel roads in Smokey Bear's neighborhood, this mode is aided by the XC60's 8.5 inches of ground clearance and standard all-wheel drive.
XC60 Towing Capacity                                                           
With the Volvo XC60's towing capacity of 5,291 pounds, you can bring a small boat or camping trailer on your next adventure. This is an outstanding tow rating for a crossover SUV of this size, trouncing rivals like the Lexus NX (which can tow 2,000 pounds) and the Acura RDX (rated for 1,500 pounds). To learn more about towing, read How Much Towing Capacity Do I Really Need?
XC60 Reliability
Is the Volvo XC60 Reliable?
The 2018 XC60 has an abysmal predicted reliability rating of two out of five from J.D. Power. That's the lowest rating a car can receive.
Volvo XC60 Warranty
The 2018 Volvo XC60 comes with a four-year/50,000-mile warranty.
XC60 Safety
XC60 Crash Test Results
The Insurance Institute for Highway Safety named the 2018 XC60 a Top Safety Pick+. The National Highway Traffic Safety Administration has not released crash test results for the 2018 XC60.
XC60 Safety Features
When it comes to safety, Volvo is one of the most advanced brands in the marketplace. The XC60 offers more standard and available safety equipment than competing Mercedes-Benz, Lexus, and Audi crossovers. Every trim comes with run-off road mitigation and protection, oncoming lane mitigation, collision mitigation with active braking (with the ability to scan for intersections, cyclists, pedestrians, and large animals), automatic braking after a collision, active high-beam headlights, a driver drowsiness monitor, traffic sign recognition, lane keep assist, and a rearview camera.
Available safety equipment includes blind spot monitoring with steering assist, rear collision warning with braking, cross traffic alert, adaptive cruise control, semiautonomous drive, distance alert, and a 360-degree camera.
Which Volvo XC60 Model Is Right for Me?
The 2018 XC60 offers three trims (Momentum, Inscription, and R-Design) and three engines (T5, T6, and T8 Plug-in Hybrid). These can be matched together in any combination you desire. Every model includes all-wheel drive and an eight-speed automatic transmission.
We cover each trim in depth below, and information on the different engines is available under the performance tab. The Momentum trim comes with many comfort features in addition to an impressive amount of safety technology. Unless the driftwood inlays or Nappa leather seats of the Inscription trim speak to you, save the extra $3,800 and stay with the base model. You'll still feel swaddled in opulence.
That said, if you can afford it, you'll be most content with the Volvo XC60 T6. This engine upgrade adds $3,400 to the sale price, but with its trivial reduction in gas mileage and satisfying boost in acceleration speed, most will find the T6 to be a worthy investment.
The base Momentum trim comes standard with dual-zone automatic climate control, a panoramic moonroof with a power sunshade, and an in-cabin air filtration system. Its Sensus Connect infotainment system features a 9-inch touch screen, 10 speakers, Apple CarPlay, Android Auto, voice commands, Bluetooth, and satellite radio. A lengthy array of advanced safety technology also comes standard, like active high-beam headlights, collision mitigation with active braking (and the ability to scan for intersections, cyclists, pedestrians, and large animals), a driver drowsiness monitor, traffic sign recognition, and a rearview camera. Prices start at $41,500 for the T5 Momentum and $44,900 for the T6 Momentum.
Standout features added to the Inscription trim include quad-zone automatic climate control, driftwood trim, Nappa leather upholstery, a navigation system, and a hands-free power liftgate. MSRP increases by $3,800, working out to $45,300 for the T5 Inscription and $48,700 for the T6 Inscription.
The R-Design dresses up the XC60 with a sportier look. Trim-exclusive elements include cloth and leather sport seats, special wheels and grille, and R-Design badging inside and out. Most other features are similar to the Momentum trim. The R-Design trim costs $44,800 with the T5 engine and $48,200 with the T6 engine.
The T8 Plug-in Hybrid can be ordered in the Momentum ($52,900), Inscription ($56,700), or R-Design ($56,200) trim. Its 400-horsepower T8 powertrain includes a four-cylinder engine that's turbocharged and supercharged, and a singular electric motor.
For great deals at your local Volvo dealer, check out our U.S. News Best Price Program.
The Final Call
The 2018 Volvo XC60 is a great example of what culture and comfort should look like in a luxury 2-row SUV. Its standout feature is its elegant cabin, which is swathed in opulent materials and state-of-the-art technology. Even though this Volvo has a higher starting price than rivals like the Mercedes-Benz GLC and Acura RDX, it's packed with so many standard features that it's still a good value. This vehicle's main focus is comfort, which means the ride is smooth – even over uneven pavement. Its engines and new suspension system are peppy and quick, but it's not as sporty as the Porsche Macan, BMW X3, or Audi Q5.
Don't just take our word for it. Check out comments from some of the reviews that drive our rankings and analysis.
Read the full 2018 Volvo XC60 review on U.S. News & World Report for more details, photos, specs and prices.
More from U.S. News & World Report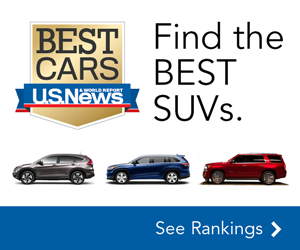 U.S. News & World Report