Honda Project P Is A 165-MPH Civic Type R Pickup
motor1
5/24/2018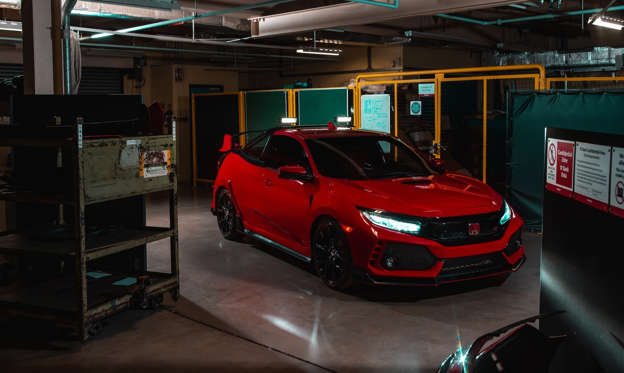 Honda Civic Type R Pick-up
© Motor1.com
Don't be surprised if you see it on the Nurburgring very soon.
The latest generation Honda Civic Type R is now not only the fastest front-wheel-drive car at the Magny-Cours track, but also one of the fastest pickups in the world today. Yes, you read that right – the specialist from the Product Engineering department at the automaker's UK factory in Swindon have built a one-off Civic Type R pickup truck, which was revealed at the SMMT Test Day in Great Britain.
The team has used a pre-production prototype of the hot hatch, which was officially revealed nearly a year ago, to create the unique Project P concept. It has two doors and two seats, and features a flatbed loading area behind the seats, where the rear bench and boot space would normally be.
More fast pickups: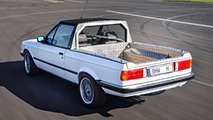 © Bereitgestellt von The Motorsport NetworkBMW shows off E30 and E92 M3 pickups, E36 M3 Compact, E46 M3 Touring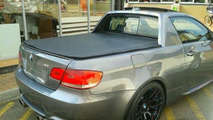 © Bereitgestellt von The Motorsport Network Unofficial BMW M3 Pickup photographed in Pretoria
The transformation is performed in such way that allows the rear fixed wing to be retained. Actually, fixed is not the correct term, as it has a movable design which allows an access to the load bed of the small pickup. One of our favorite design details of the new Type R, the triple exhaust pipes at the back, is also here. The whole body is finished in Rallye Red, one the factory colors of the Civic Type R hatch.
Read more about the new Honda Civic on MSN Autos
"We have a special projects division at the factory in Swindon and this project was a fantastic opportunity for the team to show just what their creative minds could do," Alyn James, project lead, comments. "The passion that our engineers have for Honda is shown in our latest creation and we are even considering taking it to the Nurburgring to see if we can take the record for the fastest front wheel drive pickup truck!"
The team shouldn't have troubles setting a new record at the 'Ring, given the fact that the Project P uses the same powertrain, suspension, and gearbox as the standard production Civic Type R. The specialists estimate the truck will have a 0-62 miles per hour (0-100 kilometers per hour) acceleration time in under six seconds and a top speed in excess of 165 mph (265 kph).
Needless to say, Honda has no plans to put the model into mass production.
Source: Honda