Hyundai and Kia Models Suffer Alarming Number of Fires, Watchdog Group Says

Consumer Reports
6/12/2018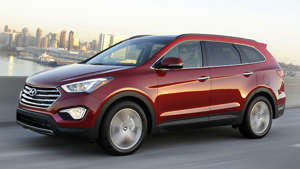 Consumer Reports has no financial relationship with advertisers on this site.
Research
A consumer watchdog group is pressing the National Highway Traffic Safety Administration to investigate complaints of spontaneous fires, unrelated to crashes, in certain Kia and Hyundai vehicles.

The Center for Auto Safety (CAS) filed a formal petition with NHTSA on Tuesday. In it, the center pointed to an unusual number of consumer complaints about four models, all from model years 2011 to 2014: the Kia Optima sedan and Sorento SUV, and the Hyundai Sonata sedan and Santa Fe SUV. At least six people have been injured in the incidents, the center said.
The center found 120 complaints in the NHTSA database where consumers reported fires without a preceding collision. There were also 229 separate complaints of melted wires in the engine bays, smoke, or burning odors indicating potential fires, the center said. NHTSA should focus on instances where wiring harnesses interact with fender edges, it said.
Kia and Hyundai didn't respond to emails and phone calls from Consumer Reports seeking comment. 
In one of the complaints to NHTSA, a 2012 Hyundai Sonata owner in Matthews, N.C., reported walking back to his car in November 2013 after shopping, and finding the car engulfed in flames. The engine wiring harness, front bumper, intake manifold, and all the plastic fluid containers were destroyed. A fire investigator said an electrical short in the wiring harness traveled throughout the engine compartment and ignited a pile of leaves under the car.
Many auto manufacturers occasionally produce vehicles that catch fire, even when not involved in a collision, says Jason Levine, CAS executive director. The Kia and Hyundai models in the petition show far more complaints than similar vehicles manufactured at the same time, he says.
"There is enough of a statistical disparity to suggest a systemic issue that NHTSA must investigate and seek a repair remedy as soon as possible," Levine says.
The Kia Sorento and Optima, and Hyundai Santa Fe were all produced at the same factory in West Point, Ga., according to the petition. The Hyundai Sonata sedans were made at a plant in Montgomery, Ala., it said. Hyundai and Kia are run as separate business units, but they share a corporate parent, and in many cases their cars share parts, design, and engineering.
NHTSA is required to respond to a petition for a defect investigation within 120 days, according to the center. The agency said it would "review the petition and take appropriate action if warranted."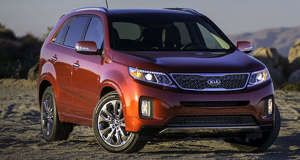 Consumer Reports is an independent, nonprofit organization that works side by side with consumers to create a fairer, safer, and healthier world. CR does not endorse products or services, and does not accept advertising. Copyright © 2018, Consumer Reports, Inc.