Kia, Hyundai, Genesis Have The Fewest Problems Among New Cars
motor1
6/21/2018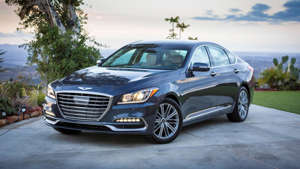 At least according to J.D. Power's new annual study.
Looking for a reliable and affordable (or a luxury) brand new car? You should definitely buy Kia, Hyundai or Genesis, if we are to trust J.D. Power's new annual vehicle quality study.
Genesis is the top-ranked brand with only 68 reported problems per 100 cars (68 PP100), taking the crown from last year's winner Kia. Kia is now second with 72 PP100, followed closely by its partner Hyundai 74 PP100 which places third. The South Korean trio is followed by Porsche (79 PP100) and Ford (81 PP100).
At the other end of the spectrum, Land Rover is the lowest-ranked manufacturer with 160 PP100, followed by Jaguar (148 PP100), and Volvo (122 PP100). The industry's average result this year is 93 PP100, which represents a minor improvement with 4 PP100 over 2017. All three American automakers are improving faster than the industry – FCA has an improvement of 7 PP100, followed by Ford (5 PP100), and General Motors (5 PP100).
See the results from 2016 and 2017:
Kia On Top In J.D. Power Quality Rankings, Again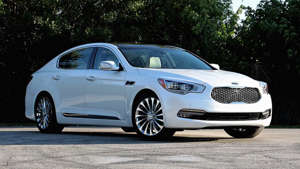 J.D. Power IQS has some interesting shake-ups -- Kia beats out Porsche!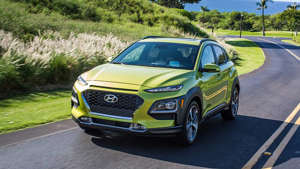 While missing the top spot in the overall brand ranking, Porsche should be proud of its 911 sports car, which is the best-rated model this year. With only 48 PP100, the vehicle registers the lowest level of problems recorded in the current generation of J.D. Power's study (2013-2018).
While 23th overall from a total of 32 brands, Mazda is the most-improved brand with 25 PP100 fewer problems than last year. Mitsubishi, Cadillac, Infiniti, Hyundai, and Lexus also improve their results with 20 PP100, 15 PP100, 15 PP100, 14 PP100, and 14 PP100 respectively.
"There's no question that most automakers are doing a great job of listening to consumers and are producing vehicle quality of the highest caliber," Dave Sargent, vice president of global automotive at J.D. Power, comments the results. "That said, some vehicle owners are still finding problems. As vehicles become more complex and automated, it is critical that consumers have complete confidence in automakers' ability to deliver fault-free vehicles."
For more details, check out the press release section below.
Source: J.D. Power via Bloomberg