5 great cars you may be overlooking

Consumer Reports
3/9/2015
5 great cars you may be overlooking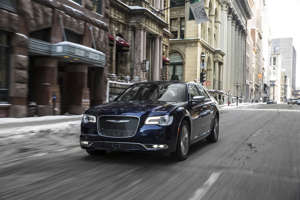 Often times the best new car choices lurk under the radar screen, hidden from the limelight. They may not be the best selling in a given segment and may have been absent from any prestigious award ceremony, but that doesn't mean you shouldn't consider them. Why be part of the herd if you can make an informed, intelligent decision on your own? Daring to be different can have its rewards.
Here we list five cars that merit special attention even though they may not be the most obvious choice or something your trend-setting neighbor just parked on his/her driveway. In compiling this list, we not only looked at models that did well in our testing, but also factored feedback from owners who told us in significant numbers that they would definitely buy again.
—Gabe Shenhar
1. Chrysler 300 and Dodge Charger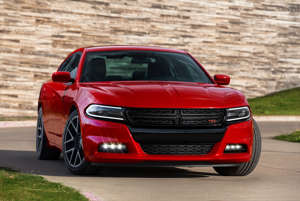 After a freshening for 2015, these fraternal twins remain solid and competitive. The Chrysler 300 is comfortable, roomy, quiet, and capable cruiser that's quite rewarding to drive. That shouldn't be too surprising since it is derived from the Mercedes-Benz E-Class of two generations ago. If it had a more prestigious logo, the 300 could command $10,000 more. The V6 mated to the eight-speed automatic is the way to go, and all-wheel-drive is optional. It also doesn't hurt that the UConnect infotainment system is one of the best in the business.
If you want to kick things up a notch, with a younger, more exuberant alternative, the related Dodge Charger provides a sportier experience. And if your conscience and wallet allow you to indulge in that unadulterated 5.7-liter Hemi V8, it is a certifiable four-door muscle car that can pamper without being too ostentatious. Fair warning: Both sedans have variable reliability that can dip below average for a given model year.
2. Mazda3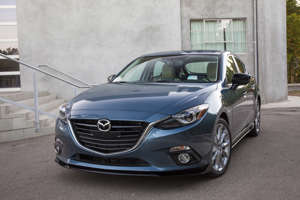 Selling a fraction of what the perennially popular Honda Civic and Toyota Corolla move, the Mazda3 stands out in other ways. It delivers agile handling that makes it fun to drive. It also has a slick powertrain, and if you get the 2.0-liter, expect a frugal 33 mpg overall. If mpg is not a priority, spring for the punchier 2.5-liter engine. And, if you're among those who prefer shifting for yourself, the manual transmission is terrific with precise, light action. Admittedly, if you really need a roomy rear seat and quiet cabin, it may not be your ride. But the owners have spoken and 78 percent of them would definitely buy one again—the highest percent in the class.
3. Subaru Forester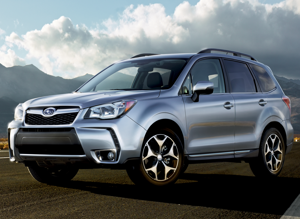 It happens to be our Top Pick in the popular small SUV category and the second most popular vehicle among our subscribers over the last three years. (The first one is the Honda CR-V.) Eighty percent of owners have told us they would definitely buy on again. That's no surprise, as the Forester is roomy, has excellent outward visibility, gets a commendable 26 mpg overall, comes well-equipped, and is competitively priced. One caveat: We suggest you wait a few months until the Forester gets the contemporary infotainment system that's already in the Legacy and Impreza.
4. Subaru Legacy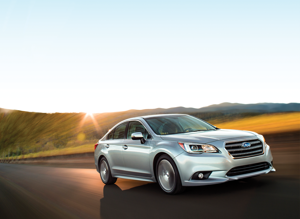 Not even a blip in the popularity contest waged between the Honda Accord and Toyota Camry, the Subaru Legacy is a hidden gem. Freshly redesigned for 2015, the Legacy delivers the most comfortable ride among midsized sedans; it has standard all-wheel-drive; and it offers a contemporary, easy-to-use infotainment system. Although not a sports sedan, it handles well and the CVT transmission does a convincing impersonation of a multi-ratio conventional gearbox. If the standard 2.5-liter isn't energetic enough for you, splurge on the 3.6R. That six-cylinder engine transforms the car, making it a bargain luxury sedan.
5. Volkswagen Passat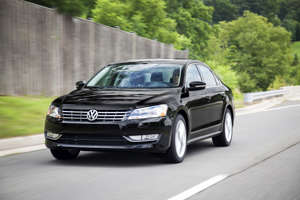 The Passat is a solid, roomy, quiet sedan with an enormous rear seat and a large trunk. Good outward visibility, supportive seats, and easy controls make it a good long distance companion. Throw in the diesel engine that powers the TDI version and not only do you get effortless mid-range shove but it returns 37 mpg overall. With 51 mpg on the highway, you'll exceed 700 miles of cruising range enough for a non-stop New York to Chicago dash.
More from Consumer Reports:
Best and worst three-row vehicles
Safest and most lethal late-model cars
Best new cars for under $25,000
Consumer Reports has no relationship with any advertisers on this website. Copyright © 2006-2015 Consumers Union of U.S.