MLB All-Star Game MVP Alex Bregman Wins 2019 Chevy Camaro SS
motor1
7/19/2018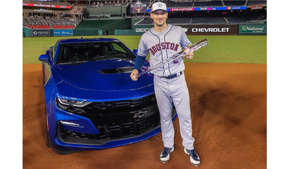 But he won't be driving it as he'll be giving the car to his mom.
Being a professional athlete at the top of your game certainly has its perks as aside from having a high-paying job, there are other benefits sportsmen get to enjoy throughout their careers. Soccer players are being given the privilege to drive shiny new high-end cars for free, golfers can take home expensive cars after scoring a hole-in-one, while baseball players in the MLB have the opportunity get the keys to a new Chevrolet.
In his first appearance in an All-Star Game, Alex Bregman managed to hit the game-winning home run in extra innings to help his team – the Houston Astros - claim victory. Thanks to his performance, Alex was named the most valuable player of the game and Chevrolet asked him to pick between a 2019 Camaro SS or a Colorado ZR2 as a reward. He decided to go with the former, but you won't be seeing him behind the wheel as he has already given the car to his mother. Best son in the world or what?
Check out more about the newest Camaro: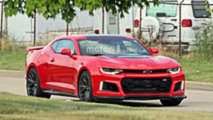 Chevy has been the Official Vehicle of Major League Baseball for the past 13 years and is also running the Chevrolet Youth Baseball program. In partnership with dealers, the company with the bowtie emblem has donated more than 150,000 equipment kits and has raised the impressive sum of $36 million. Not only that, but Chevy has also offered 1,800 free skills clinics to the public and mentions it has had a positive impact on 7 million boys and girls across the United States.
Talking about Alex Bregman's performance, Brian Sweeney, U.S. vice president of Chevrolet, said the following:
"Bregman set a great example for baseball fans and especially our kids by hustling hard for the entire game and demonstrating exceptional teamwork — essential qualities to win on the field, in the classroom and in life — and that is why Chevrolet is proud to present the MVP award."
Source: Chevrolet