Should you buy a new or used car?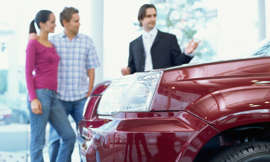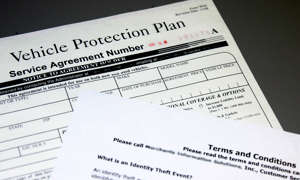 For many drivers the car-buying process starts with this basic question: New or used? Some of us crave a cabin filled with that new-car smell and the latest gizmos. Others do the math and are certain buying new is financially foolish. The decision has become more difficult to make as rapid high-tech innovations load new cars with fresh features. On the other hand, today's late-model used cars and trucks offer reliability and value that was unimaginable a generation ago. If you're stuck deciding between a new or late-model used car, this list of pros and cons may help guide you to the right spot on the car lot.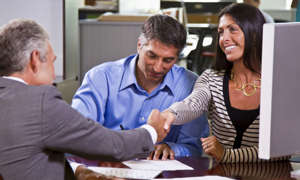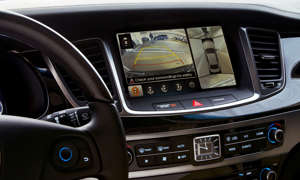 NEW CARS: PROS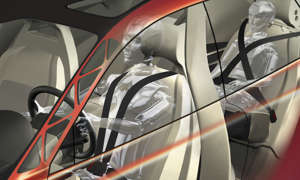 It's only new once
Look at the single digits on the odometer and enjoy the comfort of knowing that every mile this car travels will be under your care and supervision. It will be maintained to your standards. You'll know its history of repair, accident and recall. And there's no denying the allure of that new-car smell.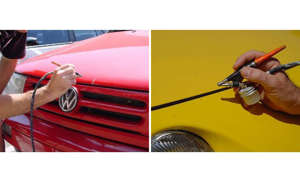 Warranty protection
New-car warranty coverage varies by manufacturer, but typically covers the powertrain for 60,000 to 100,000 miles, and offers "bumper to bumper" coverage of other components for 36,000 to 100,000 miles. leads the industry with a 10-year/100,000-mile warranty on every component. includes roadside assistance and the first three scheduled maintenance visits as part of its new-car coverage — a typical perk for luxury brands. This level of warranty coverage is usually only offered to the original owner of the vehicle. Coverage may decrease — or cease — for subsequent owners even if the vehicle is within the scope of the original warranty. Modern cars and trucks are generally very reliable, but if you are unlucky and buy a new car with a bad transmission, you'll be covered.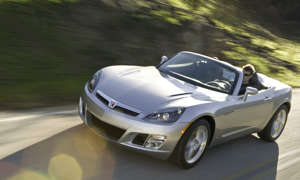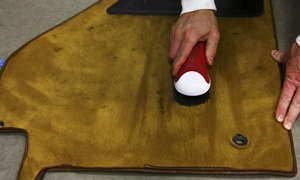 Easier financing
If you have good credit, it's often possible to finance a new-car purchase with little or no down payment through the use of rebates, dealer incentives and other offers made by the manufacturer. Financing a used car will usually require a down payment.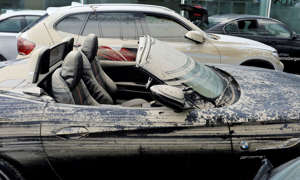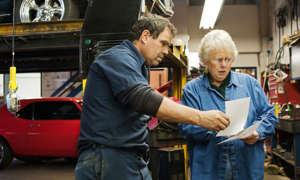 The latest gizmos
The hottest new engine? Stunning fuel economy? Voice-activated infotainment? Bright-white LED headlamps? Heavy-duty towing? You can have it all right now in a new vehicle, or wait three to five years for that new car to be available on the used-car lot. And by then, the new cars will have something better. Early adopters can't wait, and thus buy a new car.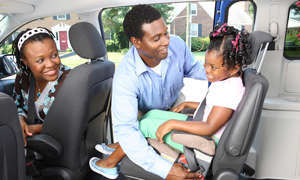 The best safety
New cars feature the latest in safety technology, features that often appear first on high-end models and then trickle down to more affordable cars and trucks — unless that technology is mandated by regulation. Since 2012, for example, all new cars are required to feature electronic stability control, a technology the Insurance Institute for High Safety says reduces by half the risk of a fatal single-vehicle crash. Right now, the IIHS is touting the benefits of new safety tech such as forward collision avoidance, adaptive headlights and blind spot detection. Buying a new car offers the opportunity to drive a vehicle that protects its occupants with the latest safety features.
Research
Minimal service expense
Today, most new vehicles require very little service in the first 80,000 to 100,000 miles other than tire rotation and changing the oil and filters. You can drive a long time before any major service expense is required.
The psychological factor
Whether it is for reasons of pride, ego, confidence or status, there's no question that a driving a new car packs a big psychological punch for many people.
NEW CAR: CONS
Instant depreciation
The moment an average new car leaves the dealership, it loses about 10 percent of its value, for a total depreciation of 15 to 20 percent in its first year of ownership, and then about 10 percent per year for the next few years after that, according to industry sources such as Kelley Blue Book, Consumer Reports and others. After three years and an average 45,000 miles, that same car has lost about 40 percent of its original value. Not all cars depreciate at the same rate, but they do lose value. And that depreciation really hurts if you are financing the car, because you're essentially paying interest on value that you've already lost. This is the real price you pay for the warranty, the ego boost and that new-car smell.
The pain of the first scratch
Inevitably, you will have to suffer the sadness of the first door ding, coffee spill or paint scratch that sullies the pristine perfection of your new car. You can rub out the plastic mark left by a shopping cart, but the little dent will still be there. Let's hope it's not on the driver's door.
Higher insurance payments
A new car costs more to insure simply because it's more valuable.
USED CAR: PROS
No depreciation
The original owner has already taken the depreciation hit for you. A late model used car — one that's three to five years old with typical mileage — will have already seen its most significant depreciation, but with 50,000 to 70,000 miles on the odometer it still has many reliable miles left in its lifetime. So, you can either pocket the depreciation savings or step up to a more upscale model by buying used.
Lower insurance rates
When the car is worth less, the cost of insurance goes down. Eventually, the value of the car may reach a point where you can drop collision coverage altogether.
Your dream car is out of production
stopped selling the Crown Victoria in 2008. went away in 2009. The was discontinued in 2011. If the vehicle you really want or need is no longer produced, finding a used one will be your only option. You can stalk Craigslist and the classifieds, but a good independent used car dealer can probably locate the car you want through the wholesale auction services open only to licensed dealers.
Less cosmetic anxiety
No used car will be cosmetically perfect, which means a parking lot dinger or the juice-box mess left on the car seat just doesn't seem so disappointing.
USED CAR: CONS
A questionable past
Even if you do a thorough background check — a title history, maintenance records, inspection by a professional technician — you can never really be certain that your new used car hasn't suffered some abuse, accident or lapse in maintenance that could leave you disappointed down the road. If you buy from a dealer, you will at least know the business has its reputation on the line, and you'll usually have some legal recourse if actual fraud is committed. A used-car dealer can also set up third-party warranty coverage on a late-model vehicle. If you buy a car from a private party, you will be on your own. This is anxiety that new-car buyers never suffer.
Higher maintenance costs
A late-model used car will be closer to the mileage milestones that incur significant maintenance costs, from replacement of the original tires to worn out brake rotors and timing-belt service. Parts such as suspension bushings and tie-rod ends wear and should be replaced. Light bulbs burn out and the battery gets tired. As mileage climbs, the alternator, water pump and other components will reach the end of their service life. If you don't keep up with maintenance and repairs, reliability may suffer.
Fewer safety features
A car or truck that's even a few years old may not be equipped with newer technology such as electronic stability control or a full complement of side-curtain airbags that could save your bacon in a crash, or even prevent a crash from happening. This becomes even more important if there are teen drivers in your household, or if you're driving an infant who should be secured in a car seat attached to the latest car-seat anchors.
Veteran moto-journalist and Wisconsin-native Charles Plueddeman has been driving, riding and testingautomobiles, motorcycles, boats, ATVs and snowmobiles for more than 20 years. He is a regular contributor to Boating Magazine and Outdoor Life, and his product evaluation articles have appeared in Popular Mechanics, Men's Journal, AutoWorld, Playboy, Boats.com and many other national publications and Web sites.