Cars That Can Save Your Life

Consumer Reports
4/13/2015
Cars That Can Save Your Life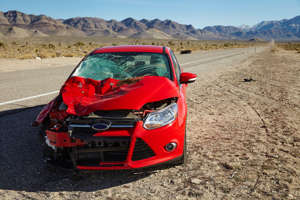 Although self-driving cars are years away, some of their souped-up features are already available on contemporary cars—and can save you from a crash. Those crash-avoidance systems can let a car "see" other vehicles or pedestrians well before they are in your line of sight, anticipate some types of collisions, automatically apply the brakes to avoid a crash, and prevent you from crossing lanes into the path of another car.
Some systems, such as forward-collision warning, have been around for several years on luxury cars but are filtering down to mainstream vehicles. Others, such as steering assist, are just getting ready for prime time.
The life-saving potential of crash-avoidance systems is great enough that the Insurance Institute for Highway Safety (IIHS) tests them as part of its safety evaluations. As of 2015, vehicles must both excel in crash tests and have a front-crash warning system with automatic braking to be named an IIHS Top Safety Pick Plus. In addition, that "autobrake" has to function effectively in formal track tests that IIHS conducts.
The government's National Highway Traffic Safety Administration (NHTSA) is considering making some of the systems mandatory. NHTSA vehicle-safety information shows which systems are available by model, but those features don't yet influence the agency's 5-Star Safety Ratings.
Cost can still be an obstacle. Most advanced systems today come only as part of an options package or on higher-trim versions. We think it's worth the extra cost if you can afford it.
The crash-avoidance systems rely on a variety of sensors, cameras, lasers, short- and long-range radar, or combinations of cameras and radars.
Computers monitor what's going on and, when appropriate, prompt some action from the car or the driver.
Those actions may start with attention grabbers, such as a beep, a flashing dashboard icon, or such "haptic" signals as a tug from the seat belt or a vibration in the seat or steering wheel. The more advanced systems can apply partial or full braking force if the driver doesn't respond.
In our evaluations, we've found that there's a fine line between a helpful copilot and a computerized backseat driver. If a warning system emits too many inappropriate or false alerts, the temptation is to switch it off. Although some autonomous braking systems are more effective than others, there's a net benefit regardless.
"Even in the cases where these systems failed to prevent a crash, if there's automatic braking going on, or if the driver does brake in response to a warning, that crash is going to be less severe than it would have been otherwise," says David Zuby, IIHS chief research officer.
The technology isn't perfect. Camera systems can be baffled by bad weather. Radars can see through rain and fog, but they aren't as discerning as cameras, and road muck can block them. In the end, those systems can prevent a lot of crashes from happening. But it's important to realize that none of the aids reduces the need to stay alert.
Crash-avoidance systems
Rear camera
Rear-visibility technology (such as backup cameras) will become mandatory in May 2018. They can help prevent a back-over accident, such as hitting a child who wanders behind your car.
CR's view: Cameras are a must-have on SUVs and pickups, which often have large blind zones behind them. They're also great for backing into tight parking spaces or lining up a trailer hitch.
Forward-collision warning (FCW) and autobrake
Also called a precrash-mitigation system, these stand-alone or combined radar-, laser-, or camera-based systems peer ahead and warn drivers of an impending collision by using visual, auditory, or physical cues. Some also precharge the brakes and take other steps to prepare for impact. If the driver ignores the warnings, systems with autonomous braking will apply partial or full braking force. Some can respond at anywhere from walking to highway speeds.
CR's view: We prefer systems that let you adjust your follow distance. If you are looking for a new car, get one with FCW.
Blind-spot monitoring and assist
A blind-spot-monitoring system uses radars or cameras to scan the areas beside and behind you, looking for vehicles entering or lurking in your blind zones. When such a vehicle is detected, an illuminated icon appears in or near the appropriate side-view mirror.
If you signal a turn while a car is in your blind zone, some systems send a stronger alert, such as a blinking light or louder chirps. More advanced systems help keep you in your lane by applying the brakes on one side of the vehicle.
CR's view: In general, we like these and find them helpful.
Rear cross traffic
Most systems use radar sensors that are mounted on each side of the rear bumper. When the car is reversing, the system scans for hazards approaching from the sides. Good systems can detect bicyclists and people with shopping carts. It can warn by flashing the blind-spot indicators or sounding a warning tone.
CR's view: This is a system that has made most of us say, "Whew."
Crash-avoidance systems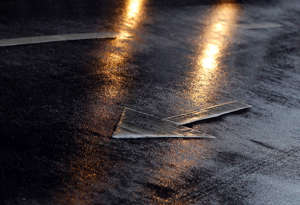 Adaptive headlights
Adaptive headlights swivel as you turn the steering wheel, which helps illuminate the road when going around curves. A 2014 IIHS study found that adaptive headlights improved drivers' reaction times by about a third of a second. That could be just enough to avoid hitting a parked car on a dark road.
CR's view: Our drivers have mixed feelings about adaptive headlights. The wider view can be helpful, but the swiveling motion of the light path can be a little distracting, especially if the headlight beams' motion isn't exactly synchronized with the steering wheel's.
Lane-departure warning (LDW) and steering assist
This mostly uses cameras with processing software to pick up lane markers and monitor your distance from them. If you stray over the line without signaling, you'll hear a warning tone or feel a physical alert such as a vibration in the steering wheel or seat. More advanced "lane- keeping assist" (LKA) systems selectively apply brakes or nudge the steering to guide you back if you're wandering.
CR's view: We've found LDW more useful on highways than on narrow, winding country roads, where they can alert you too often. We also prefer systems that make corrections using the steering rather than the brakes.
Pedestrian detection and braking
Pioneered by Volvo and now offered by others, pedestrian detection can recognize a person straying into a vehicle's path. Some systems will automatically apply the brakes, if needed, partially or to a complete stop. Some newer systems can also detect bicyclists.
CR's view: A good investment, especially if you often drive in populous areas.
Drowsiness detection
Various technologies determine whether a driver is tired or falling asleep. Alerts may include a chime, a dab on the brakes, a tug on the shoulder belt, and/or an illuminated cup-of-coffee icon on the instrument panel.
CR's view: We haven't experienced any problems, such as false alarms, on cars we've tested with this feature.
In addition to drowsy driving, the systems can detect if you're wandering around in your lane. Some may prevent drivers from looking down to text or e-mail.