2011 Ford Fusion: What You Need to Know

US News & World Report - Cars
1/11/2016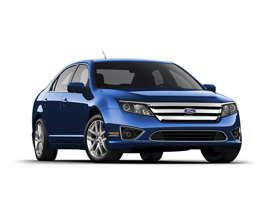 Sensible, yet fun to drive, the highly ranked 2011 Ford Fusion is a great choice for used car shoppers who need the practicality of a family sedan and want well-rounded performance. The Fusion was named our 2011 Best Affordable Midsize Car for Families, in part due to its abundant passenger and cargo space.
The 2011 Ford Fusion is ranked:
When it was new, reviewers liked the 2011 Ford Fusion for its sporty handling, strong brakes and powerful available V6 engine. The Fusion's interior received just as many positive comments. "Understated, upscale, elegant, high-quality, comfortable, spacious" and "high-tech" were the words test drivers used to describe the 2011 Fusion's cabin. A huge trunk doesn't hurt the Fusion either.
Auto critics agreed that the 2011 Fusion isn't perfect. A few test drivers said the electric power steering on non-Sport models was numb and light.
The 2011 Ford Fusion has a four-cylinder engine and two V6 engines. A six-speed manual is standard and a six-speed automatic is available. The four-cylinder Fusion gets up to 23/33 mpg city/highway, which is slightly better than some rival used cars. All-wheel drive was optional on SEL and Sport models with a V6 engine when the Fusion was new. The base Fusion comes with keyless entry, cruise control and a four-speaker stereo, while upper trims add features like power front seats, leather, dual-zone climate control and Ford's Sync infotainment system. The Fusion's standard safety features include six airbags, anti-lock brakes, electronic stability control and traction control.
Other Cars to Consider
The 2011 Honda Accord excels in its class for being practical, spacious and safe. The Accord has higher safety scores and better fuel economy than the Fusion. Reviewers liked the Accord's silky ride and strong V6 engine when it was new, but they preferred the Fusion's sporty handling. A 2011 Accord Coupe is available if you prefer two doors, though no Accord model offers all-wheel drive.
The 2011 Hyundai Sonata's sleek exterior styling helps it stand out from the pack. Reviewers liked that the 2011 Sonata came standard with lots of tech features, like Bluetooth and satellite radio, as well as a large trunk. The 2011 Sonata doesn't come with a V6 engine, but test drivers liked its base four-cylinder and available turbo-four so much that they didn't feel it needed a V6 option.
Read the full 2011 Ford Fusion reviewon U.S. News & World Report for more details, photos, specs and prices.
More from U.S. News & World Report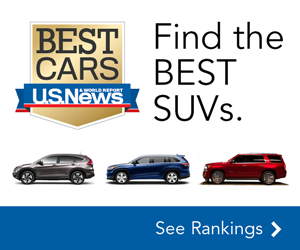 US News & World Report - Cars