2011 Toyota Tundra: What You Need to Know

US News & World Report - Cars
12/29/2015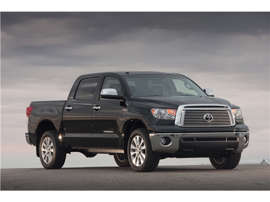 Good safety scores make the 2011 Toyota Tundra a practical choice among full-size trucks. Reviewers loved the Tundra's powerful engine choices and spacious crew cab body styles.
The 2011 Toyota Tundra is ranked:
Reviewers said that the 2011 Tundra's handling fell short of some rivals. They noted that the Tundra has a firm suspension, which results in a particularly rough ride. The 2011 Tundra's base engine is a V6 that few reviewers tested. Most tested Tundras equipped with one of the two available V8s, which provide ample power. In particular, test drivers said that Tundra models with the larger 5.7-liter V8 feel especially quick. A rear-wheel drive Tundra with the V6 engine achieves 16/20 mpg city/highway, which is fairly good among similarly-configured pickups. The Tundra can tow up to 10,400 pounds when equipped with the 5.7-liter V8, which is a bit less than what the 2011 Ford F-150 can tow.
Reviewers agreed that the Tundra's interior is well-assembled, with easy-to-use controls. However, most also wrote that higher trim levels lack the luxurious feel of other trucks in the class. Still, they were impressed with its spaciousness. A regular cab Tundra can seat three, while the two-row Double (extended) Cab and CrewMax (crew cab) models have seating for up to six. The base Tundra comes with dual-zone air conditioning and a four-speaker stereo with an auxiliary input jack, but not much else. Features that were available include power windows, door locks and mirrors, a 10- or 12-speaker JBL stereo, Bluetooth, leather seats, heated and ventilated front bucket seats, a backup camera, a power moonroof, a rear-seat entertainment system and navigation.
Other Trucks to Consider
The 2011 Ford F-150 ranks highly for its strong engine offerings and upscale interiors. The F-150 has one of the highest towing capacities in the class, and if you're looking for a work truck, the F-150 also offers business-friendly features like Cable Lock and Crew Chief.  
Reviewers liked the 2011 GMC Sierra 1500's refined ride and available V8 engines, which they said strike a good balance between power and fuel economy. Like the Tundra, the Sierra 1500 also stands out as one of the most reliable trucks in the class.
Read the full 2011 Toyota Tundra reviewon U.S. News & World Report for more details, photos, specs and prices.
More from U.S. News & World Report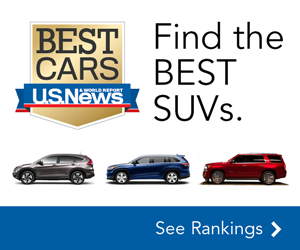 US News & World Report - Cars