2016 Buick Enclave: What You Need to Know

US News & World Report - Cars
4/20/2018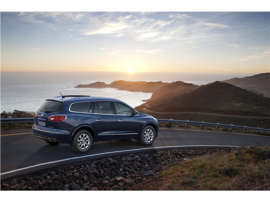 The 2016 Buick Enclave ranks near the top of its class, thanks to its roomy and upscale cabin, comfortable ride, excellent safety scores, and great predicted reliability rating.
The 2016 Buick Enclave is ranked:
Is the 2016 Buick Enclave a Good Used SUV?
The 2016 Enclave is a great choice if you're shopping for a used midsize SUV. Like its corporate siblings, the 2016 Chevrolet Traverse and GMC Acadia, the 3-row Enclave can seat eight people comfortably and offers an exceptionally large cargo area. It also pleases with a supple ride, quality cabin materials, and high predicted reliability and safety ratings. Overall, the Enclave is a well-rounded crossover SUV, but it's not without its blemishes. You'll want to look elsewhere if high fuel economy or agile handling tops your list of priorities.
Why You Can Trust Us
We've researched 94 Buick Enclave reviews, as well as hard data points like reliability scores and cost of ownership estimates, to help you make the best car-buying decision possible.
U.S. News Best Cars has been ranking and reviewing vehicles since 2007, and our team has decades of experience in the auto industry. Though we're passionate about cars, we're even more committed to providing helpful consumer advice. To maintain objectivity, we don't accept expensive gifts or trips from car companies.
How Much Is the 2016 Buick Enclave?
You can expect to pay between $25,000 and $35,400 for a used 2016 Enclave. These figures are based on about 500 listings for the 2016 Buick Enclave on our site. The SUV's average cost is $29,900. Prices vary depending on the vehicle's condition, mileage, features, and location.
How Much Does the 2016 Buick Enclave Cost to Own?
The Enclave's upkeep costs are higher than average for the midsize SUV class, partly due to the SUV's low fuel economy estimates. Over five years, you can expect to spend $27,600 on gas, insurance, repairs, and maintenance – or about $5,500 per year. The 2016 Hyundai Santa Fe has some of the lowest projected five-year costs for a 3-row SUV in this class, at around $24,200.
Is It Better to Buy a Used or New Enclave?
The 2018 Enclave starts at $39,995 – about $10,000 more than the average 2016 Enclave. A used Enclave offers good predicted reliability and value, nice features, and ample room. However, buyers who want the latest in design and technology will be better off with the new model. The Enclave was fully redesigned for 2018. This all-new model boasts higher-quality materials, sleeker styling inside and out, more active safety features, and support for Apple CarPlay and Android Auto. Plus, since it's new, you won't have to worry about questionable vehicle maintenance from a previous owner.
Read about the new Buick Enclave »
The 2018 Enclave is a solid vehicle, but if you want a new SUV that's more in line with the price of the 2016 Enclave, consider the 2018 Buick Envision. It's a compact SUV, so it seats fewer people and can't carry as much cargo. However, the Envision offers superior fuel economy and better maneuverability. It's still about $4,000 more than the used Envision, but you may be able to close that price gap with the help of our Buick deals page.
How Reliable Is the 2016 Buick Enclave?
The Enclave has great predicted reliability, earning a score of four out of five from J.D. Power.
2016 Buick Enclave Recalls
At the time of this writing, there are two recalls for the 2016 Enclave. Buick has identified incorrect welds within the third-row seats of some models, which may not properly restrain occupants in a crash. The second recall addresses a manufacturing fault that could cause the windshield wiper motor to overheat. Before buying a used Enclave, make sure these recalls have been addressed.
See more information on Buick Enclave safety recalls »
Which Model Year of the Buick Enclave Is Best?
The 2016 Enclave is part of the SUV's first generation, which spans the 2008 to 2017 model years. The SUV received its only major updates in 2013 and 2014. The 2013 model introduced a new infotainment system, blind spot monitoring, and refreshed styling inside and out. The 2014 model introduced available forward collision warning. There were no significant changes in 2015, 2016, or 2017, so you can save money by shopping for earlier models that still have nearly all the same features and comparable performance.
Which Used Buick Enclave Model Is Right for Me?
Buick offers the 2016 Enclave in three trims: Convenience, Leather, and Premium. The Buick Enclave Convenience comes standard with a 6.5-inch touch screen, a rearview camera, Bluetooth, satellite radio, a CD player, USB inputs, Wi-Fi, a power liftgate, keyless entry, remote start, cruise control, tri-zone climate control, parking sensors, and alloy wheels. That's an excellent array of standard features, and it makes the Convenience trim a great buy.
The Enclave Leather trim adds leather seats, heated seats (front), and blind spot monitoring. Lastly, the Buick Enclave Premium trim adds heated and cooled front seats, forward collision and lane departure warning, adaptive headlights, a navigation system, and a Bose stereo.
Certified Pre-Owned Buick Enclave Warranty
With Buick's CPO program, there is a one-year/12,000-mile limited warranty, and the original new-car powertrain warranty is extended to six years or 100,000 miles. Buick CPO models must pass a 172-point inspection. Additional benefits like towing and roadside assistance may be available, so read Buick's warranty page carefully. The model's original sale date determines whether it is eligible for the CPO program.
Buick offers one of the very best CPO programs available, according to our analysis. To find a better program, you'll need to look to the luxury class – Lexus, Infiniti, and Mercedes Benz.
How Safe Is the Enclave?
The Insurance Institute for Highway Safety gave the 2016 Enclave a top score of Good in all four categories tested. The National Highway Traffic Safety Administration gave the SUV a perfect five-star rating for overall, front, and side crash safety, as well as four stars for rollover safety.
All Enclave models come standard with a rearview camera and rear parking sensors. Available features include blind spot monitoring, rear cross traffic alert, forward collision warning, lane departure warning, and adaptive headlights that pivot to increase visibility around turns.
2016 Buick Enclave Versus the Competition
Which Is Better: 2016 Buick Enclave or 2016 Honda Pilot?
The 2016 Honda Pilot and Enclave are both great options in the midsize SUV class. Both can seat eight comfortably, and each impresses with its quality cabin materials and smooth ride. The Pilot takes an edge in fuel economy – up to 20/27 mpg city/highway – and it also provides zippier acceleration and more-advanced safety features. The Enclave, however, has a much larger cargo area. It also rates higher for predicted reliability, and used models are often less expensive. At the end of the day, both SUVs are good buys.
Which Is Better: 2016 Buick Enclave or 2016 Ford Explorer?
The 2016 Ford Explorer looks great on paper, but it's outshined by the Enclave in reality. The Explorer can't seat eight, and its rear seats aren't as roomy as the Enclave's. It also trails the Buick in predicted reliability, interior quality, and cargo space. Overall, the Enclave is a better people- and cargo-hauler than the Explorer, though not exactly fuel-efficient.
2016 Enclave Performance
How Does the 2016 Buick Enclave Drive?
The Enclave has a 288-horsepower V6 engine. A six-speed automatic transmission and front-wheel drive are standard; all-wheel drive is available. The V6 hustles the SUV up to speed quickly and provides ample muscle for driving around town. However, it feels out of breath at highway speeds and offers limited passing power, especially when the Enclave is loaded with passengers and cargo. The transmission is partly responsible for this. It changes gear smoothly, but it often feels reluctant to downshift when more power is needed.
The Enclave's greatest asset is arguably its soft, comfortable ride. The suspension soaks up road bumps and dips remarkably well, and it translates few of those jolts into the cabin. It's quiet, too; there's little road, wind, or engine noise to speak of. That said, there's no getting around the SUV's large proportions and hefty weight. The Enclave isn't very maneuverable, so making U-turns and fitting into tight parking spaces can be a chore. Its body also tends to lean in sharp turns.
Does the 2016 Buick Enclave Get Good Gas Mileage?
The Enclave gets just 15 mpg in the city and 22 mpg on the highway, which is very low for a midsize SUV.
2016 Buick Enclave Towing Capacity
The Enclave is rated to tow up to 4,500 pounds when equipped with an available towing package. Models without the package can tow up to 2,000 pounds.
2016 Enclave Interior
How Many People Does the 2016 Enclave Seat?
The 2016 Enclave has seating for seven. A second-row bench seat is available, which raises the total seating capacity to eight. All three rows offer generous head- and legroom, and though the third row is best left for kids and teens, adults can still sit back there comfortably on short trips. The second-row seats can slide forward to provide easy access to the third row; they can also recline and slide backward to better accommodate tall passengers. The Enclave's cabin has attractive styling and many quality materials. Its padded dashboard has an especially upmarket look and feel as well. One downside is the SUV's back window: it's rather slim and impedes rear visibility.
How Many Car Seats Fit in the 2016 Buick Enclave?
The Enclave has two full sets of LATCH connectors for securing child seats. The IIHS gave the SUV's LATCH system an Acceptable rating – the second highest – for ease of use, noting that some of the anchors are hard to access.
2016 Buick Enclave Features
The 2016 Enclave comes standard with a 6.5-inch touch screen, a rearview camera, satellite radio, Bluetooth, USB inputs, OnStar, and a built-in Wi-Fi hot spot. Available features include a Bose stereo, a navigation system, and an 8-inch rear-seat DVD screen. Three knobs and a couple of buttons handle all of the Enclave's heating and air conditioning functions. They're nicely arranged on the dashboard and easy to use while driving. Buick's IntelliLink touch screen isn't as user-friendly, however. The screen is placed a bit low on the dashboard and out of the driver's line of sight. It's occasionally slow to respond to inputs as well, and some of the icons are rather small.
2016 Buick Enclave Dimensions
Buick Enclave Cargo Space
The Enclave has 23.2 cubic feet of cargo space behind its third-row seats and 68.9 cubic feet with these seats folded. Total cargo space climbs to 115.2 cubic feet with the second- and third-row seats folded, which is very large for the midsize SUV class.
2016 Enclave Length and Weight
The 2016 Buick Enclave is 16.8 feet long. Front-wheel-drive models have a curb weight of 4,724 pounds, and all-wheel-drive models weigh 4,922 pounds.
Where Was the 2016 Buick Enclave Built?
The Buick Enclave was built in Lansing, Michigan, at GM's Lansing Delta Township Assembly Plant. The Chevrolet Traverse and GMC Acadia are also assembled there.
Read the full 2016 Buick Enclave reviewon U.S. News & World Report for more details, photos, specs and prices.
More from U.S. News & World Report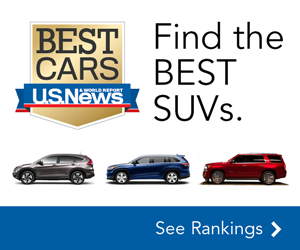 US News & World Report - Cars