2018 Toyota 86: What You Need to Know

US News & World Report - Cars
6/11/2018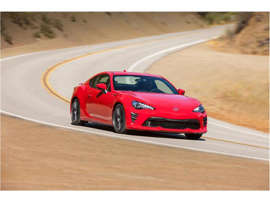 The 2018 Toyota 86 finishes in the bottom half of our sports car rankings. The 86 is fun to drive and has comfy front seats, but it doesn't have the polish of some higher-ranked class rivals.
The 2018 Toyota 86 is ranked:
Is the Toyota 86 a Good Car?
Yes, the Toyota 86 is a good car. It handles extremely well and delivers a smooth ride. It also has a functional interior with supportive front seats and easy-to-use tech features. On the downside, the 86's engine isn't as impressive as many rivals' engines, and it has a small trunk and tiny rear seats. Though in fairness, those last two complaints are common in the sports car class.
Should I Buy the Toyota 86?
Whether or not you should buy the 86 depends on what you're looking for in a sports car. The 86 is certainly fun to drive, but it's not that powerful. Its small rear seat and relatively Spartan interior also make it less suitable as a daily driver than some competitors. So keep the 86 on your list, but take a gander at rivals like the Subaru BRZ, Mazda MX-5 Miata, and Ford Mustang.
Should I Buy a New or Used Toyota 86?
Prior to 2017, the Toyota 86 was known as the Scion FR-S. There hasn't been a full redesign of this vehicle since its introduction for the 2013 model year. Though there have been several minor changes and additions since its debut, including a new trim for 2018, there haven't been any major changes. If you're OK with a used car, consider a 2017 86 or even an FR-S. You'll get a similar car for less money.
If you're interested in a used model, be sure to visit our overview of the 2017 Toyota 86 and some of our used FR-S reviews. Also, check out our Used Car Deals page to learn about savings and discounts on used vehicles.
We Did the Research for You: 20 Reviews Analyzed
We don't base our car reviews on our personal opinions. Instead, we combine the findings of professional test drivers with data such as reliability ratings and safety scores to give you a complete overview of every vehicle we rank.
This Toyota 86 review uses applicable research and data from all the model years of the current generation (2013 to 2018) and includes research for both the 86 and Scion FR-S.
Why You Can Trust Us
U.S. News & World Report has been ranking the best cars, trucks, and SUVs since 2007, and our staff has more than 75 years' worth of auto industry experience combined. To keep our reviews unbiased, we don't accept expensive gifts or trips from car companies, and an outside company manages our advertising.
How Much Does the Toyota 86 Cost?
The 86 has a base price of $26,255, which is higher than many sports cars' starting prices, though not by that much. There's one higher trim, the 86 GT. It starts a bit above $28,000, which is a lot less than you'll pay for many rivals' higher trims, though many rivals also offer things the 86 doesn't, like upgraded engines and more advanced features.
Check out our U.S. News Best Price Program for great savings at your local Toyota dealer. You can also find excellent manufacturer incentives on our Toyota deals page.
Toyota 86 Versus the Competition
Which Is Better: Toyota 86 or Subaru BRZ?
The Subaru BRZ is nearly identical to the Toyota 86. The two vehicles share a platform and were jointly designed, so there's little to separate them in terms of performance or interior quality. The BRZ costs a bit less, while the 86 has a better predicted reliability rating. Choosing between them boils down to personal preference.
Which Is Better: Toyota 86 or Mazda MX-5 Miata?
The Mazda MX-5 Miata is one of our highest-rated sports cars, and it has a lower starting price than the 86. The Miata features a four-cylinder engine, and it's the class leader in fuel economy. It's also arguably the most agile car in the class, making it exceptionally fun to drive. The Miata is a roadster, and its convertible top is easy to raise and lower. The seats are comfortable, though there are only two of them. The Miata features a user-friendly infotainment system with an easily visible screen. The 86 isn't a bad car, but the Miata surpasses it in many areas and is a better buying choice.
Which Is Better: Toyota 86 or Ford Mustang?
Like the Miata, the Ford Mustang is an annual contender for the top spot in our sports car rankings. It's available as a coupe and a convertible, and it has a lower starting price than many other sports cars, including the 86. The Mustang's base turbo-four is more powerful and gets similar gas mileage to the 86's engine. The Ford also offers a couple more powerful engine options, and it handles curvy roads with ease. The Mustang's interior looks good and features comfortable seats. Like the 86, the Mustang's back seat is cramped, but the Ford has a much larger trunk. Overall, the Mustang offers more to like than the 86 from a performance and utility standpoint, making it the clear choice here.
86 Performance
86 Engine: In a Word, Underwhelming
You only have one engine choice in this Toyota: a 205-horsepower four-cylinder (200 horsepower when paired with the automatic transmission). It's less impressive than many rivals' engines and not just because it's less powerful. The engine fails to inspire when you put the hammer down, and while it rarely feels overmatched, it never feels quick.
86 Gas Mileage: Nothing Special
The 86 gets 21 mpg in the city and 28 mpg on the highway with the manual transmission and 24/32 mpg city/highway with the automatic. Compared to the rest of the class, the ratings are average with the manual and a little above average with the automatic. When you consider that the 86's engine is less powerful than many rivals' engines, you might find the mpg numbers disappointing.
Even with the more fuel-efficient automatic transmission, the 86 will cost you at least $100 more per year in gas money than rivals like the Mazda Miata and Ford Mustang.
86 Ride and Handling: Stable and Sporty
The 86 rides fairly smoothly for a sports car, but it's primed for driving enjoyment thanks to its sharp steering and strong brakes. Add in the responsive, buttoned-down feel, and you have a sports coupe that's ideal for carving corners.
86 Interior
How Many People Does the 86 Seat?
This Toyota coupe has seats for four people, but realistically, it only seats two. The back seat is too small for most adults to sit comfortably in. The front seats, however, are comfortable and have plenty of side bolstering.
86 and Car Seats
There are two complete sets of LATCH car-seat connectors, but you have your work cut out to install a car seat in the 86. The lower anchors are buried in the cushion, and it can be difficult to attach car seat straps to them.
86 Interior Quality
The 86 has a driver-focused interior that's functional if not necessarily stylish. It has some quality materials, visibility is good for the driver, and the controls are easy to reach.
86 Cargo Space
The 86 has just 6.9 cubic feet of trunk space. That's one of the smallest capacities in the class, and it's only enough room for about five grocery bags. On the bright side, you can fold down the rear seat for extra room, opening enough space for you to carry an entire set of track tires.
86 Infotainment, Bluetooth, and Navigation
Standard features in the 86 include an eight-speaker audio system with a 7-inch touch screen, a USB port, voice recognition, and Bluetooth. Available features include dual-zone automatic climate control, push-button start, and an upgraded audio system with navigation.
The touch screen can get washed out in the sunlight at times, but there are no other major issues with it. The interface is intuitive, and it's easy to reach from the driver's seat. Unlike many rivals, the 86 doesn't offer Android Auto or Apple CarPlay.
For more information, read What Is Apple CarPlay? and What Is Android Auto? Then, see the Best Cars With Apple CarPlay and Best Cars With Android Auto.
86 Reliability
Is the Toyota 86 Reliable?
The 2018 86 has a predicted reliability rating of 3.5 out of five from J.D. Power. That's slightly above average (three is considered average).
Toyota 86 Warranty
Toyota covers the 86 with a three-year/36,000-mile basic warranty and a five-year/60,000-mile powertrain warranty. Many competitors have similar warranty terms.
86 Safety
86 Crash Test Results
The 2018 86 earns a rating of Good (the highest possible) in four out of six Insurance Institute for Highway Safety crash tests. It earns an Acceptable (the second-highest rating) in the driver side small overlap front test, and it hasn't been put through the passenger side small overlap front test.
In National Highway Traffic Safety Administration tests, the 2018 86 earns four out of five stars in the frontal crash test and five stars in the rollover test.
86 Safety Features
The only notable driver assistance feature in this Toyota is a rearview camera, which comes standard.
Which Toyota 86 Model Is Right for Me?
There are only two 86 trims: the base 86 and the GT. Both feature a four-cylinder engine, a six-speed manual transmission, and rear-wheel drive. You can upgrade to a six-speed automatic transmission in each trim for $720.
The GT trim doesn't come with many more features than the base 86, but it only costs about $2,000 more. That's not a huge difference for a car that costs over $25,000, and it might be worth it to get the GT's additional comfort and convenience features.
Toyota 86
The 86 has a base price of $26,255. Its standard features include an eight-speaker audio system with a 7-inch touch screen, a USB port, voice recognition, Bluetooth, HD Radio, and a rearview camera. There are no notable available features with this trim.
Toyota 86 GT
The 86 GT has a starting price of $28,385. There's also a GT Black trim that costs the same but has some different styling touches. In addition to the base trim's features, the GT comes with dual-zone automatic climate control, push-button start, leather upholstery, and heated front seats.
Check out our U.S. News Best Price Program for great savings at your local Toyota dealer. You can also find excellent manufacturer incentives on our Toyota deals page.
The Final Call
The 2018 Toyota 86 is a fun-to-drive sports car, but it isn't as well-rounded as some of its competitors. That's why it finishes in the middle of the class rankings. Still, it's a good car, and it's certainly worth buying if you like it.
Don't just take our word for it. Check out comments from some of the reviews that drive our rankings and analysis.
Read the full 2018 Toyota 86 review on U.S. News & World Report for more details, photos, specs and prices.
Research the Toyota 86 on MSN Autos | Find a Toyota 86 or Scion FR-S near you
More from U.S. News & World Report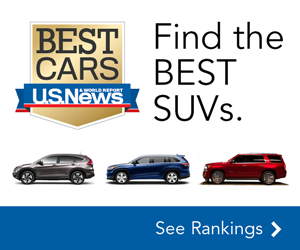 US News & World Report - Cars