2019 Subaru BRZ: What You Need to Know

US News & World Report - Cars
1/30/2019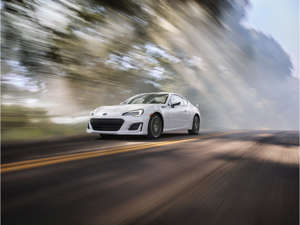 The 2019 Subaru BRZ provides a lot of driving enjoyment for its price point and has enough cargo space for an extra set of tires. Not everyone will love its stale styling and technology, though, which contribute to the BRZ's lower-half ranking in the sports car class.
The 2019 Subaru BRZ is ranked:
Is the Subaru BRZ a Good Car?
The BRZ is a good sports car that proves you don't need extreme horsepower to have fun. Light and nimble, the BRZ focuses more on the driving experience than its performance specs. Most auto reviewers find that its rousing handling is more than enough to spice up a stale commute. However, the BRZ does have a few shortcomings, most of which relate to its interior. It has dated technology, a thin features list, and a dull interior.
Should I Buy the Subaru BRZ?
You should buy a BRZ if you want a spry sports car that costs less than $30,000 and offers auxiliary space behind the front seat. There are a few other lively alternatives also worth considering, each with a different personality. The Toyota 86, which was developed in conjunction with the BRZ, is nearly identical except for its easier-to-use infotainment system. The convertible Fiat 124 Spider feels classier with its upscale interior. The Mazda MX-5 Miata boasts one of the highest performance scores in our sports car rankings. Note that the 124 Spider and MX-5 Miata are convertibles. If you want a Subaru that's sporty and comes with all-wheel drive, the WRX is a thrilling choice. 
Should I Buy a New or Used Subaru BRZ?
Buying a used BRZ instead of a new one will likely save you money, though you will miss out on some appealing upgrades if you go too far back. After launching the BRZ for 2013, Subaru has issued regular updates for its rear-drive sports car. Notable recent changes include engine and suspension enhancements and refreshed styling for 2017 models and an improved infotainment system for the 2018 Limited trim.
If you're considering an older model, be sure to read our 2017 and 2018 BRZ reviews to help make your decision. Also check out our Used Car Deals page to learn about savings and discounts you can find on used cars.
We Did the Research for You: 40 Reviews Analyzed
Our Subaru BRZ review includes far more than just one person's opinion. We collected professional evaluations from more than 40 sources and combined them with concrete data like fuel economy estimates, safety features, and performance specs to help you make an informed buying decision.
This 2019 Subaru BRZ review incorporates applicable research for all model years in this generation, which runs from 2013 to 2019.
Why You Can Trust Us
At U.S. News & World Report, we rank the Best Jobs, Best Hospitals, and Best Colleges to guide readers through some of life's most complicated decisions. We've been ranking and reviewing the Best Cars since 2007, backed by a team with more than 75 years of combined automotive experience. To keep favoritism out of the picture, we maintain a separate advertising team and decline expensive gifts and trips from car companies.
How Much Does the Subaru BRZ Cost?
The 2019 BRZ starts at about $26,000, making it one of the least expensive sports cars in our rankings. For more information on pricing and standard features, see the Which Subaru BRZ Model Is Right for Me? section below.
Check out our U.S. News Best Price Program for great savings at your local Subaru dealer. You can also find excellent manufacturer incentives on our Subaru deals page.
Subaru BRZ Versus the Competition
Which Is Better: Subaru BRZ or Mazda MX-5 Miata?
The Mazda MX-5 Miata is a superb two-door that regularly places among the best in our sports car rankings. Its demeanor is similar to the BRZ: Handling is sprightly and responsive, and its powertrain is peppy and satisfying. The BRZ comes only as a coupe with a fixed roof, and the MX-5 is a convertible. A soft top is standard, or you can upgrade to the hardtop Miata RF roadster. The Mazda's touch-screen interface is straightforward, and it's available with advanced safety features that you can't get in the Subaru. If a convertible fits your lifestyle, you should pick the Miata over the BRZ.
Which Is Better: Subaru BRZ or Toyota 86?
Toyota and Subaru teamed up to build both the 86 and the BRZ. You'll see a lot of similarities between these two, but they aren't identical because each brand applied its own unique styling to their respective cars. Although both come with the same Subaru-designed boxer engine, professional reviewers say they have different driving dynamics. Deciding between these two mostly boils down to personal preference, though the Toyota 86 offers a couple of advantages. Its record of predicted reliability is healthier than the Subaru's, and it has a better infotainment system.
BRZ Interior
How Many People Does the BRZ Seat?
The two-door BRZ has four seats. This car is clearly built for the enthusiast, with well-bolstered front seats and a cockpit layout that positions pedals and gauges right where a sports car driver wants them. As in most low-slung coupes, the petite back seat is best used for storage or the occasional passenger. 
BRZ and Car Seats
Both rear seats have a full set of LATCH car-seat connectors. However, the narrow quarters leave little room for a child safety seat, and the lower anchors are hard to find and use.
BRZ Interior Quality
The BRZ's interior materials are durable and well-made. Its interior isn't fussy, with a design that some feel is appropriately simple, but others find outdated. The Limited trim's leather, Alcantara, and red stitching elevate the cabin's styling. 
BRZ Cargo Space
The BRZ doesn't offer a lot of cargo space, but its 6.9-cubic-foot trunk is typical for a car this size. A standard folding rear seat lets you expand the trunk, giving you enough space to haul an extra set of tires.
BRZ Infotainment, Bluetooth, and Navigation
Even shoppers with a mild interest in using up-to-date technology will want to bypass the base BRZ Premium in favor of the BRZ Limited. This upgraded infotainment system comes with a larger touch-screen display and smartphone integration through Apple CarPlay and Android Auto. Satellite radio, HD Radio, and Bluetooth are standard across the lineup.
For more information, read What Is Apple CarPlay? and What Is Android Auto?
BRZ Performance
BRZ Engine: An Enthusiastic Flat-Four
The BRZ has an animated engine. It may not pin you back in your seat under hard acceleration, but this sports car is lively and satisfying to drive. Every edition comes with a 205-horsepower naturally aspirated four-cylinder engine mated to a six-speed manual transmission. The optional six-speed automatic transmission, available only in the Limited trim, drops the horsepower rating to 200.
BRZ Gas Mileage: Mediocre
The BRZ gets 21 mpg in the city and 29 mpg on the highway when equipped with a manual transmission. That fuel economy rating isn't great, especially alongside the Mazda MX-5 Miata's ratings of 26/34 mpg city/highway.
BRZ Ride and Handling: Precise, Agile Handling
The BRZ earns much of its fun-to-drive status for its handling. Light and sprightly, this car has responsive steering and brakes. Sports car enthusiasts will appreciate its firm suspension, but passengers may feel its ride is too jerky. Unlike every other Subaru, the BRZ comes only with rear-wheel drive.
BRZ Reliability
Is the Subaru BRZ Reliable?
The 2019 BRZ has a predicted reliability rating of three out of five, which is about average for the industry. 
Subaru BRZ Warranty
Subaru covers this sports car with a three-year/36,000-mile limited warranty and a five-year/60,000-mile powertrain limited warranty.
BRZ Safety
BRZ Crash Test Results                                                                                                                                     
The 2019 BRZ earned four out of five stars in the frontal crash test and five stars in the rollover test from the National Highway Traffic Safety Administration. The Insurance Institute for Highway Safety gave it the highest rating of Good in four crash tests and the second-highest rating of Acceptable in the small overlap front crash test. 
BRZ Safety Features
Even though sports cars are not typically known for having gobs of high-tech safety systems, the BRZ is especially thin in this category. A rearview camera is standard, but no other advanced safety features are available. Some rivals have available features such as parking sensors, blind spot monitoring, and rear cross traffic alert.
Which Subaru BRZ Model Is Right for Me?
Subaru builds the rear-wheel-drive BRZ in two main trims: Premium and Limited. A special edition, the Series.Gray, joins the lineup for 2019. All three feature the same 2.0-liter engine paired with a six-speed manual transmission.
Of this trio, we recommend the Limited for most shoppers. It feels more upscale, with leather, Alcantara, and red stitching enhancing the cabin. It also has heated seats and a better infotainment system. Unlike the BRZ Premium, the Limited is customizable with options such as an automatic transmission and performance upgrades.
Standard features in the BRZ Premium ($25,795) include cloth seats, a leather-wrapped steering wheel and shifter handle, manually adjustable air conditioning, cruise control, heated side mirrors, and a trunk spoiler. Standard technology includes a 6.2-inch touch-screen display, basic smartphone integration, HD Radio, satellite radio, and a rearview camera.
Pricing starts at $28,645 for the uplevel BRZ Limited. Leather and Alcantara-trimmed seats are standard, along with heated front seats, red interior stitching, dual-zone automatic climate control, keyless entry, and push-button start. The technology gets a boost, starting with a 4.2-inch LCD driver information display screen. Infotainment system upgrades include a 7-inch touch screen, a navigation system, Android Auto, and Apple CarPlay. This interface can also receive over-the-air updates – a new feature for 2019.
Subaru offers a couple options exclusively for the Limited trim. You can swap out the manual transmission for a six-speed automatic for $1,100. The $1,195 Performance package bundles together premium wheels, upgraded suspension, and high-performance Brembo brakes.
The limited-edition BRZ Series.Gray is new for 2019. Subaru plans to build only 250 of these, with prices starting at $30,140. Its name is a nod to the lone paint color available: cool gray khaki. Adding to the car's distinctive appearance are edition-specific black 17-inch alloy wheels, black exterior badges, and black folding side mirrors. Also standard are the same upgraded brakes and suspension components that come in the Limited's Performance package.
Check out our U.S. News Best Price Program for great savings at your local Subaru dealer. You can also find excellent manufacturer incentives on our Subaru deals page.
The Final Call
The 2019 Subaru BRZ is proof that you don't have to spend more than $30,000 to get a fun-to-drive sports car. Its lightweight steering, taut suspension, slick manual transmission, and energetic four-cylinder engine add immediate excitement to any curvy patch of pavement. Subaru has successfully built an entertaining driver's car, but the BRZ comes up short beyond the driver's seat. Its styling and technology appear stale alongside some rivals, and its options list is sparse.
Don't just take our word for it. Check out comments from some of the reviews that drive our rankings and analysis.
Read the full 2019 Subaru BRZ review on U.S. News & World Report for more details, photos, specs and prices.
More from U.S. News & World Report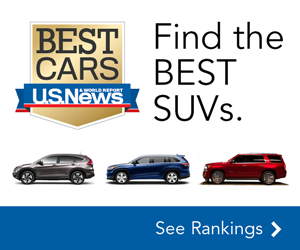 US News & World Report - Cars