Exterior Design and Dimensions

Car and Driver
5/9/2018
Exterior Design and Dimensions Rating:

The XTS isn't particularly interesting to look at, but in this class flying under the radar may be an asset. Some exterior tweaks for 2018 had a largely positive impact.
Exterior Dimensions
Despite being more than sixteen and a half feet long, the XTS is actually the shortest of this bunch. It doesn't look that way from the outside, though, where an unusually long rear overhang makes the XTS look somewhat ungainly. The front and rear were both refreshed for 2018, and the chrome-lined grille is new, too.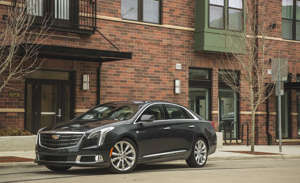 Exterior Measurement Comparisons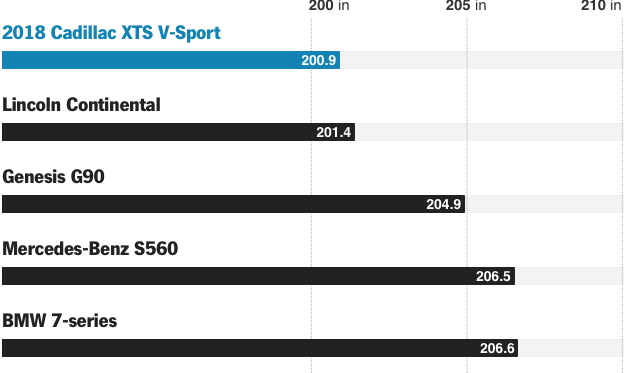 Exterior Design and Dimensions
© Car and Driver
Exterior Features
For 2018, LED headlights and taillights became standard in the XTS; its snaggletooth front lights are immediately recognizable at night. Passive entry to the front and rear doors and trunk is a standard key-fob feature.

Exterior Design and Dimensions
© Car and Driver
Active Key-Fob Commands

Passive Key-Fob Commands