2017 Subaru Impreza: What You Need to Know

US News & World Report - Cars
8/24/2018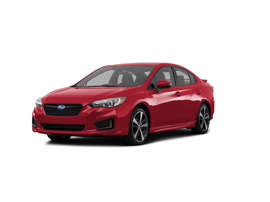 The 2017 Subaru Impreza finishes in the lower half of our rankings. Although it has top-notch safety scores, its predicted reliability rating is subpar. Overall, the Impreza doesn't do enough in other areas to stand out from the competition.
Is the 2017 Subaru Impreza a Good Used Car?
The 2017 Impreza is a decent used compact car, but it comes up short compared to many classmates. For 2017, the Impreza received a full redesign aimed at improving interior quality, though some materials still feel low rent. Still, there's ample room for passengers throughout the cabin, and this new generation adds cool features like Android Auto and Apple CarPlay.
The handling is composed – even a little lively – and the standard all-wheel-drive system adds good road grip to the Impreza's strengths. However, this Subaru is only available with one powertrain. Though it's adequate enough for daily driving, don't expect a ton of power.
Why You Can Trust Us
We've researched 22 Subaru Impreza reviews, as well as hard data points like reliability scores and cost of ownership estimates, to help you make the best car-buying decision possible.
U.S. News & World Report has been ranking cars since 2007, and our team has more than 75 years of automotive industry experience combined. While we're passionate about cars, we're even more committed to providing helpful consumer advice. To ensure our reviews remain impartial, we refuse expensive gifts and trips from car companies, and an outside team handles the advertising on our site.
How Much Is the 2017 Subaru Impreza?
Prices for the 2017 Impreza range from about $17,000 to about $25,500, with an average price of almost $21,000. This data comes from nearly 900 listings for the 2017 Impreza on our site. Actual prices fluctuate depending on the vehicle's features, mileage, condition, and location.
How Much Does the 2017 Subaru Impreza Cost to Own?
The 2017 Impreza tends to be right in line with its competition when it comes to gas, insurance, repair, and maintenance costs. You can expect to pay around $22,700 over five years for these expenses.
Is It Better to Buy a Used or New Impreza?
Subaru made no major changes to the 2018 Impreza. Therefore, you may be better off shopping for a used Impreza instead. You'll likely save money as well, with starting prices for a new 2018 Impreza ranging from about $18,500 for a base model to about $28,000 for a fully loaded model. List prices for a used 2017 Impreza are a couple thousand dollars less across the lineup.
For less than the average price of a used 2017 Impreza, there are a number of great choices in the new compact car class. The highly ranked 2018 Kia Soul starts at just over $16,000, but you'd want to move up a trim level to get features like a touch-screen infotainment system and a rearview camera. That brings the Soul's price to around $20,400. The Soul has a spacious back seat, and its hatchback design affords a ton of cargo room (up to 61.3 cubic feet).
Which Model Year of the Subaru Impreza Is Best?
The 2017 Subaru Impreza was fully redesigned with interior and exterior styling updates, nicer interior materials, and a lower, wider trunk opening. The car is about 1.5 inches longer and wider, making for a roomier interior. Subaru also retuned the Impreza's suspension and increased its engine output from 148 to 152 horsepower. Android Auto and Apple CarPlay also became standard. Also, the optional infotainment system's screen was enlarged to 8 inches from 7 inches. Lastly, many driver assistance features became available, including lane keep assist, blind spot monitoring, rear cross traffic alert, and reverse automatic braking.
You'll likely save lots of money by shopping for a 2015 Impreza or a 2016 Impreza, but you'll miss out on all the changes of the next-generation model. We recommend spending a little more for a 2017 Impreza.
How Reliable Is the 2017 Subaru Impreza?
The 2017 Subaru Impreza has a below-average predicted reliability rating of 2.5 out of five from J.D. Power.
2017 Subaru Impreza Recalls
As of this writing, there are two open recalls that apply to the 2017 Impreza. Fuel may prematurely vaporize in the fuel line, resulting in reduced fuel pressure. This can increase the risk of the engine stalling and the risk of a crash. The rearview camera also may not function properly, which may block your view of people or obstructions behind the car. Be sure a Subaru dealer has addressed these issues before buying a used 2017 Impreza.
See more information on Subaru Impreza safety recalls »
Which Used Subaru Impreza Model Is Right for Me?
The 2017 Subaru Impreza is available as a hatchback or a four-door sedan. It also comes in four trim levels: base, Premium, Sport, and Limited.
Though the base model comes well-equipped with features like a touch screen, Android Auto, and Apple CarPlay, shoppers should at least look to a Premium model. That trim adds heated front seats, a six-speaker stereo, and some models will come with the Eyesight suite of advanced safety tech, which includes blind spot monitoring, rear cross traffic alert, lane departure warning, forward collision warning, and adaptive cruise control. Those features are also available in Sport models, which comes with a larger 8-inch touch screen and satellite radio.
Certified Pre-Owned Subaru Impreza Warranty
Though it may cost a bit more, a certified pre-owned vehicle may suit you better. For its certified pre-owned vehicles, Subaru extends the original new-car powertrain warranty to seven years or 100,000 miles. To become certified pre-owned, each vehicle must pass a 152-point inspection. Additional benefits like towing and roadside assistance may be available, so read the Subaru warranty page carefully. Subaru's CPO program is about average compared to other nonluxury brands, based on the coverage and benefits that it provides.
How Safe Is the Impreza?
The 2017 Subaru Impreza has perfect crash test scores. The National Highway Traffic Safety Administration gave the Impreza a five-star overall rating, with five stars in the frontal, side crash, and rollover tests. At the Insurance Institute for Highway Safety, the Impreza earned the top score of Good in six crash tests. The IIHS named the 2017 Impreza a Top Safety Pick+, the agency's highest award, also giving it the highest marks for front crash prevention and headlight performance.
The Impreza comes standard with a rearview camera. Available advanced driver assistance features include automatic high beams, steering-responsive adaptive headlights, adaptive cruise control, blind spot monitoring, rear cross traffic alert, reverse automatic braking, lane departure warning, lane keep assist, forward collision warning, and automatic pre-collision braking.
2017 Subaru Impreza Versus the Competition
Which Is Better: 2017 Subaru Impreza or 2017 Chevrolet Cruze?
The 2017 Chevrolet Cruze has an above-average predicted reliability rating, which boosts its overall rankings by a lot. Both of these compact cars are pretty comparable. Each is available as a sedan or a hatchback, with a roomy second row and plenty of cargo room in five-door models. Both also come with a standard infotainment system with Android Auto and Apple CarPlay. The Cruze ups the ante with a standard Wi-Fi hot spot and a Teen Driver safety system. Both cars have confident handling and a smooth ride, but the Impreza has standard all-wheel drive and a peppier engine than the Cruze. For most shoppers, we recommend skipping the Impreza in favor of the Cruze, which has a higher predicted reliability rating and a lower average list price.
Which Is Better: 2017 Subaru Impreza or 2017 Mazda3?
The 2017 Mazda3 is one of the best performing cars in the class, with its engaging handling and a pampering ride. Its two available engines are zippier than the Impreza's lone engine offering, and the only drivetrain available in the Mazda3 is front-wheel drive. Like the Impreza, the Mazda3 gets great safety scores but also has an unimpressive predicted reliability rating. Both cars feature a standard infotainment system that's easy to use. The Mazda3 has one of the most upscale cabins in the class, but you'll find more back-seat room in the Impreza. Average list prices for the Impreza are a few thousand dollars more than for the Mazda3, so save your money and get a better car with the Mazda3.
2017 Impreza Performance
How Does the 2017 Subaru Impreza Drive?
The Impreza's 152-horsepower four-cylinder engine isn't the strongest, but this flat-four delivers enough oomph for daily driving. Your choice of transmission is between a five-speed manual and a continuously variable automatic transmission. The automatic transmission is smooth, but throttle response can be slow.
The Impreza's standard all-wheel-drive system maintains good grip when the roads are slick. It also keeps the car more planted around turns when conditions are good, so you can have some fun on twisty stretches of pavement. The ride is comfortable too, with the suspensions smoothing out imperfections in the road.
Does the 2017 Subaru Impreza Get Good Gas Mileage?
The 2017 Impreza earns good fuel economy estimates for a compact car, even though it has all-wheel drive (which is typically bad for fuel efficiency). With the automatic CVT, the Impreza sedan gets 28 mpg in the city and 38 on the highway. Sedans with the manual transmission get up to 24/32 mpg city/highway.
2017 Impreza Interior
How Many People Does the 2017 Impreza Seat?
The Impreza seats five, and unlike most compact cars, it can comfortably fit that many people. The back seats have ample head- and legroom to accommodate tall adults. Cloth seats are standard, and a six-way power-adjustable driver's seat, leather upholstery, and heated front seats are available.
How Many Car Seats Fit in the 2017 Subaru Impreza?
The 2017 Impreza has two complete sets of LATCH systems to install child seats, along with a top tether anchor for the middle seat. The middle seat can borrow lower anchors from either side. The Insurance Institute gave the Impreza's LATCH system top scores for ease of use.
2017 Subaru Impreza Features
Standard features in the 2017 Impreza include a four-speaker audio system, Bluetooth, a rearview camera, and a 6.5-inch touch-screen infotainment system with Android Auto and Apple CarPlay. Available features include push-button start, a moonroof, automatic climate control, a six-speaker stereo, satellite radio, an 8-inch touch screen, navigation, and a Harman Kardon premium audio system.
Android Auto and Apple CarPlay let you use some of your phone's apps right on the infotainment display. Pairing your phone with the system is quick and painless. The infotainment system has sharp graphics and large icons. You can easily change climate or audio settings using the physical controls on the center stack.
2017 Subaru Impreza Dimensions
Subaru Impreza Cargo Space
The 2017 Impreza sedan has 12.3 cubic feet of trunk space, which is a bit below average for a compact car. Impreza hatchbacks have 20.8 cubic feet behind the rear seat and 55.3 cubic feet with the rear seats folded. For the 2017 redesign, Subaru updated the rear end to allow a wider cargo opening, making it easier to load large items. When you fold down the rear seats, the floor isn't quite flat, but there's a small incline to make it possible to slide in items without much trouble.
2017 Impreza Length and Weight
The 2017 Impreza sedan is 15.2 feet long, and the hatchback is 14.6 feet long. Curb weights range from 2,974 to 3,135 pounds and depend on the body style, transmission, and trim level.
Where Was the 2017 Subaru Impreza Built?
Subaru built the 2017 Impreza in Indiana.
Read the full 2017 Subaru Impreza review on U.S. News & World Report for more details, photos, specs and prices.
More from U.S. News & World Report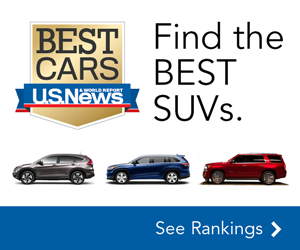 US News & World Report - Cars