Debunking the week's tabloid stories: Aug. 23, 2019

Gossip Cop
|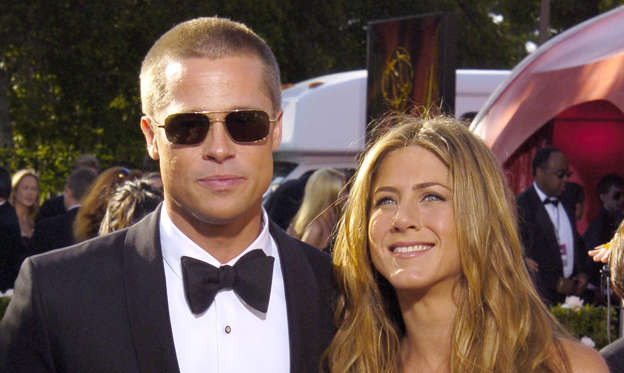 Brad Pitt and Jennifer Aniston rekindle romance?
Brad Pitt and Jennifer Aniston have rekindled their romance, reveals OK! The two were spotted car shopping together as well as dining together. Their renewed relationship is getting very serious, and they may be preparing to make a big announcement soon.
According to the outlet, the exes were spotted at a Los Angeles Maserati dealership, laughing at each other's jokes and not trying to hide their relationship from the world. The two have also had multiple dinner dates at the famed Beverly Hills Hotel. Although there's been no reveal yet, Aniston's friends are fully expecting the actress to announce something serious soon, most likely an engagement or pregnancy with Pitt.
The entire story is false. There are no photos of the "couple" at the car dealership or at the hotel, which there would be if the two weren't trying to hide. It's especially suspicious considering how frequently paparazzi wait outside of the Beverly Hills hotel.
Separate reps for both Aniston and Pitt tell Gossip Cop on the record they're not back together. OK! had already tried to claim that Pitt had proposed to Aniston in May, and, before that, had also published a fake story about the two marrying and Aniston having a baby. The tabloid didn't bother to address those previous scenarios, and that's because they were false.
© SGranitz/WireImage