Debunking the week's tabloid stories: Feb. 14, 2020

Gossip Cop
|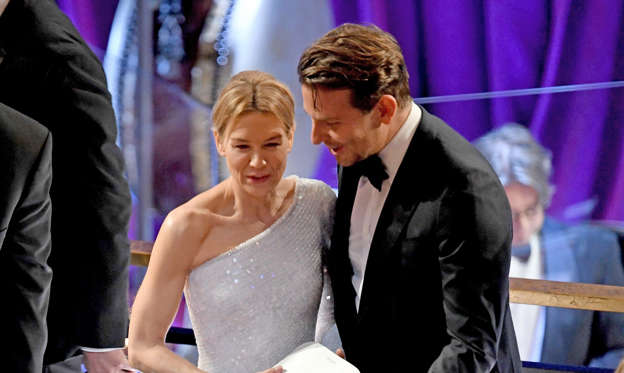 Bradley Cooper, Renee Zellweger secretly dating again?
Bradley Cooper and Renée Zellweger secretly dating again, according to a new report in OK! this week. The two stars dated from 2009 to 2011 before going their separate ways, but recently rekindled their romance.
According to a source, Cooper and Zellweger reconnected after bumping into each other during awards season. "The timing was perfect since they're both single," adds the insider. "Once they got to chatting, it was clear to both of them that the chemistry was still there."
The whole premise is bogus, however. Here's what's really happening: Cooper and Zellweger were photographed having a friendly interaction at the Oscars last weekend. OK! saw the picture of the two and decided to create this tale of a renewed romance. The two stars appear to be on good terms after ending their relationship nearly a decade ago, but they're not back together. A rep for Zellweger laughs off the tabloid's story, while a source close to Cooper tells us there's "no truth" to it.
It must be noted, OK! has trouble keeping track of its fictional articles about Cooper's love life. Just a few weeks ago, Gossip Cop busted the tabloid for falsely claiming Cooper was secretly dating Ana de Armas, his co-star in the 2016 movie War Dogs. Suddenly he's been romancing Zellweger throughout awards season? The magazine can't even be bothered to stay consistent when it makes up stories.
© Kevin Winter/Getty Images