Debunking the week's tabloid stories: Feb. 15, 2019

Gossip Cop
|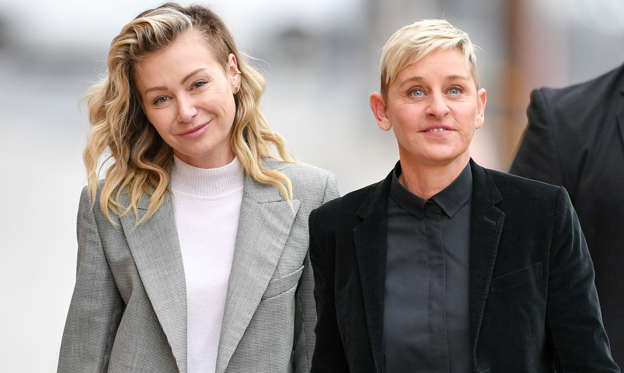 Ellen DeGeneres secretly planning split from Portia De Rossi?
Ellen DeGeneres has been "plotting a split in secret for months," and is now ready to call it quits with her wife, Portia de Rossi, reveals Star. The magazine further asserts DeGeneres even bought a multimillion-dollar home "behind her wife's back."
A source tells the magazine the new house is "where she's moving as she rebuilds her life after Portia." The outlet also contends the couple's impending $450 million divorce stems from de Rossi and DeGeneres having a slew of marital issues, including the daytime host supporting Kevin Hart after a series of his homophobic tweets were uncovered.
Of course, it wasn't true a month ago when Star claimed DeGeneres and de Rossi were getting a divorce because of the talk show host defending Hart, and it's no more true today.
Another reason DeGeneres is supposedly secretly moving out, alleges the tabloid, is that de Rossi wanted to adopt a kid, but her wife didn't. This false narrative has been around for years, and DeGeneres herself has stated in interviews how she and her wife have been on the same page for years about not wanting children.
Lastly, right as the tabloid's story hit newsstands, de Rossi posted a video from Rwanda, where she showed a heart DeGeneres sent her because they couldn't be together. Actually, the actress was in Africa opening a gorilla refuge she funded in DeGeneres's name.
© PG/Bauer-Griffin/GC Images