Debunking the week's tabloid stories: July 13, 2018

Gossip Cop
|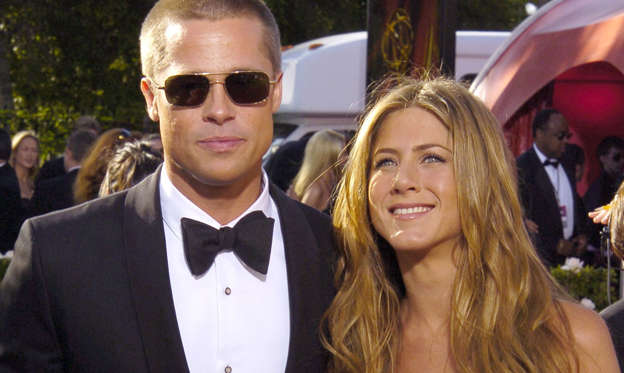 Brad Pitt's parents urging him to marry Jennifer Aniston again?
Brad Pitt's parents are urging him to marry Jennifer Aniston again, reveals Life & Style. The magazine explains in its new issue how the actor's mom and dad are playing "matchmaker."
A source relates how Pitt and Aniston have "become close" in the wake of their respective "heartbreaks" with Angelina Jolie and Justin Theroux, and an insider for the outlet leaks that "some of his best friends think he should give it a shot, but the majority of the pressure is coming from his own parents."
"They are desperately trying to convince Brad that Jen was the right one for him all along," contends the magazine's insider, while the "source" adds, "Brad's parents want them to get married again." Both maintain Pitt's parents even "constantly remind Brad that they always loved Jen and that Angie was never a good fit for him."
But while Aniston and Pitt have had contact occasionally over the years, they absolutely have not "become close" again, as alleged. And when Gossip Cop ran this story by Pitt's rep, the spokesperson literally laughed aloud and confirmed it is not remotely true.
In fact, while the outlet insists there's nothing "romantic" between them yet, in May the tabloid tried to get readers to believe Pitt and Aniston were having a baby together. The articles aren't consistent because they're entirely made-up.
© SGranitz/WireImage