Debunking the week's tabloid stories: June 14, 2019

Gossip Cop
|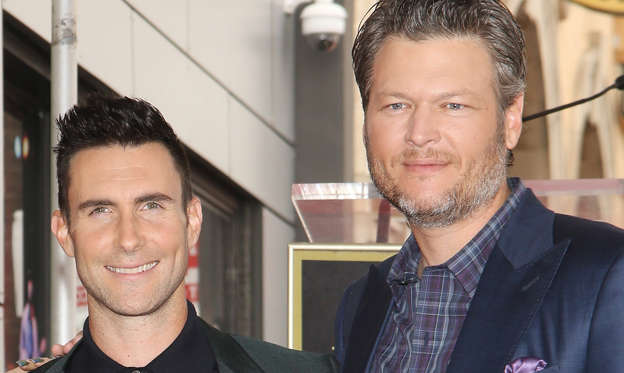 Blake Shelton schemed to have Gwen Stefani replace Adam Levine on 'The Voice'?
Blake Shelton secretly schemed to have Adam Levine replaced by Gwen Stefani on "The Voice," reveals the Globe.
According to the outlet, Shelton pulled strings behind the scenes to have his "rival" booted and replaced by his girlfriend. "Blake couldn't be more pleased," a source says about Levine's exit from the series. "Blake and Adam didn't see eye to eye on a lot of things, particularly Gwen."
The truth, which the tabloid decided to ignore for its article, is that Levine decided to leave the singing competition show on his own accord, and Stefani only stepped in afterwards. Meanwhile, her boyfriend wasn't plotting anything. In fact, Shelton tweeted after the news broke, "I only found out about this yesterday and it hasn't set in on me yet."
Also, far from not getting along, Shelton and Levine are the closest of friends. Levine noted on Instagram about Shelton, "I couldn't hide my love for you if I tried. Seriously… Our friendship is and always will be one for the books." Lastly, the Maroon 5 frontman couldn't be happier about Stefani taking his chair.
To recap: Levine made the decision on his own to leave "The Voice." Shelton didn't know about his friend and colleague's exit until the last minute, and the two are close pals in real life. Simply, the Globe's scandalous account of events never happened.
© Michael Tran/FilmMagic