Debunking the week's tabloid stories: March 15, 2019

Gossip Cop
|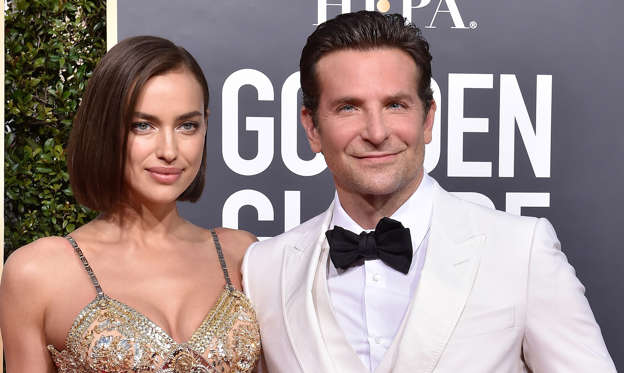 Irina Shayk forcing Bradley Cooper to choose between her and Lady Gaga?
Irina Shayk is forcing Bradley Cooper to choose between her and Lady Gaga, reveals the National Enquirer. The magazine says the model is furious about all the attention surrounding the A Star Is Born co-stars, especially following their performance at last month's Oscars.
A source tells the publication, "Irina is livid that all anyone will talk about is how hot her partner and Lady Gaga are together." The tipster adds, "After the show, Irina told Bradley he has to choose once and for all between her and Gaga or she'll kick him to the curb."
None of this is remotely true. Besides openly kissing Cooper at the Oscars, she also gave her boyfriend and Gaga a standing ovation following their performance, and she hugged the singer after she won for Best Original Song. Even Gaga told Jimmy Kimmel on his show that she and Cooper were simply acting like they're in love.
Unfortunately, the tabloids have been pushing a nonexistent love triangle between Cooper, Gaga and Shayk for quite some time. Last week, Gossip Cop called out the Enquirer's sister outlet, Star, for falsely claiming Gaga might be pregnant with Cooper's baby.
Shortly before that, the magazine's other sister publication, In Touch, made up a story about Gaga asking Cooper to marry her. This latest article surrounding Shayk's supposed ultimatum to her boyfriend is similarly untrue.
© Axelle/Bauer-Griffin/FilmMagic