Debunking the week's tabloid stories: March 22, 2019

Gossip Cop
|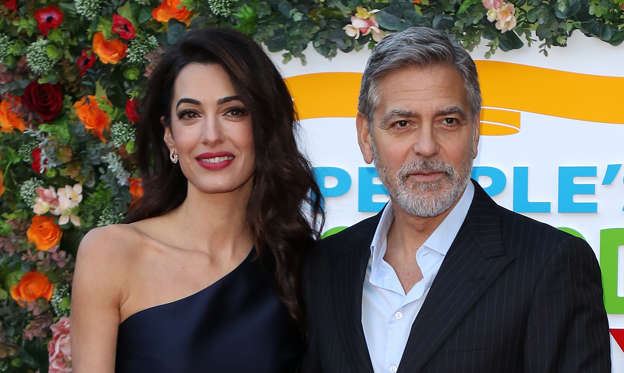 George and Amal Clooney headed for split?
George Clooney and his wife Amal "headed for a split," reveals OK!.
A source tells the magazine they recently fought over George "reverting" to his old ways of "partying and taking road trips with the guys." Following that, Amal "fled" from their home in England and "moved into their new Sardinian estate with the kids," Ella and Alexander.
The publication notes how their divorce could get "very ugly, very quickly." The insider explains, "What it boils down to is, George is a Hollywood bachelor heart, and she's a straight-laced lawyer who's left with the brunt of the work at home." "The differences seem to have finally gotten the best of them."
The tabloid's tale, however, is untrue. For starters, the Clooneys never bought a house in Sardinia. That was cooked up by OK!'s sister publication, the National Enquirer, which incorrectly asserted in January that Amal left her and George's UK home with the twins and was going to divorce him. At the time, the actor's rep told Gossip Cop the story was "made-up."
Actually, Gossip Cop busted the same outlet when it similarly alleged in February 2018 that George and Amal were headed for a split. A few months later, the outlet tried again to contend George and Amal Clooney's marriage was in crisis. Basically, the latest story is nothing more than a number of old lies strung together in a new way.
The reality is the Clooneys were pictured at events in Scotland and England last week, holding hand and looking very much in love.
© Neil Mockford/GC Images