Debunking the week's tabloid stories: Oct. 19, 2018

Gossip Cop
|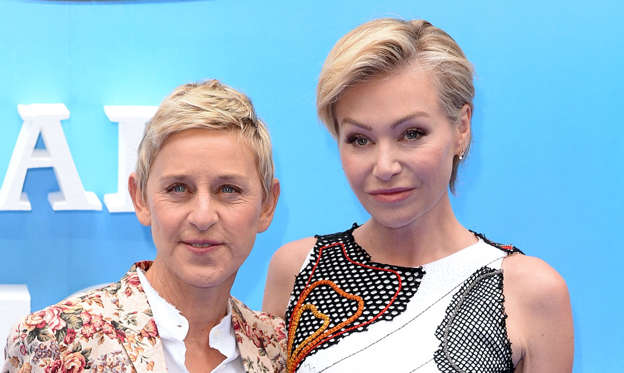 Ellen DeGeneres, Portia De Rossi living apart to save marriage?
Ellen DeGeneres and Portia de Rossi are living apart to save their marriage, reveals Life & Style. The magazine reports the $15 million home in Beverly Hills that they recently bought "isn't just another investment, nor is it their new marital home." According to the outlet, it's "an escape pad for Portia," so that they can give each other space and strengthen their marriage.
An insider asserts the home is needed because DeGeneres is "very controlling," and her "insane jealousy" of de Rossi's friendships with other women has caused the "nastiest fights," which have "only been getting worse." The tipster adds de Rossi "can't stand living under the same roof" as DeGeneres and "insists the only way their marriage is going to go the distance is to get some much needed."
The tabloid's tale, however, is untrue. Just last week, DeGeneres celebrated National Coming Out Day by posting an Instagram photo of herself kissing de Rossi. As for de Rossi, she told Us Weekly in June that she and her wife "avoid" and "don't care" about all the phony magazine stories alleging they're getting a divorce.
Still, Gossip Cop checked in with a source close to DeGeneres, who confirms they're not living apart. The couple simply loves to invest and profit off of real estate deals.
© Anthony Harvey/Getty Images