Hollywood's most awkward celebrities

By Stars Insider
of StarsInsider
|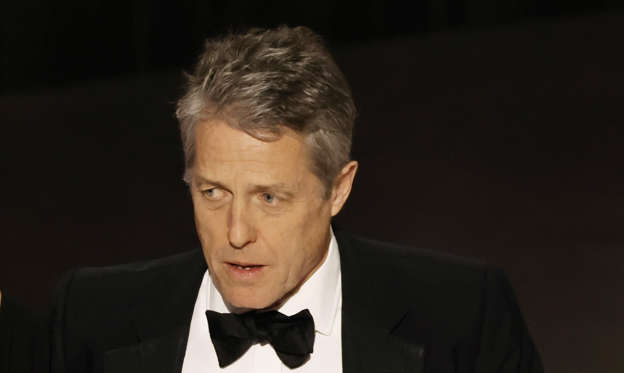 Hollywood's most awkward celebrities
When you think of celebrities, you usually imagine impossibly attractive people who never wait in line, who dine at five-star restaurants, are dressed to the nines, and look positively effortless. You think George Clooney, Angelina Jolie, Brad Pitt. You think style, grace, and charisma.
And then there are those celebrities who seem like they weren't prepared for fame at all. They're the stars you love for saying the things Jennifer Aniston never would. Celebrities like these are sometimes unbearable to watch, but you can't look away.
That was certainly the case with Hugh Grant, whom you might think would have a little more ease after being in Hollywood for years, but who made quite an awkward impression at the 2023 Oscars. It began with his red carpet interview with Ashley Graham in which he gave completely lackluster responses to her very standard questions. When she asked if he was looking forward to seeing anyone win, he replied, "No one in particular," and when she asked what he was wearing he said, "My suit," whom he clarified was by "my tailor." Graham asked about his appearance in 'Glass Onion' and he shut it down by saying, "Well, I'm barely in it. I'm in it for about three seconds," and after she politely thanked him for his time he awkwardly turned side to side and raised an eyebrow.
It only got harder to watch as he presented an award alongside his 'Four Weddings and a Funeral' co-star Andie MacDowell. Grant emphasized "the vital importance of using moisturizer," pointing out that McDowell has been using one "for the last 29 years, and I've never used one in my life." He gestured to her and said, "Still stunning," then gestured to himself and said, "Basically a scrotum." At least the audience erupted in laughter!
Click through to see the most awkward stars to ever scoot across red carpets. 
You may also like: Gun control laws: celebrities who are either for or against stricter legislation
© Getty Images