Sherilyn Fenn turns 50: Twin Peaks then and now

By AP/Getty/REX
of Photos
|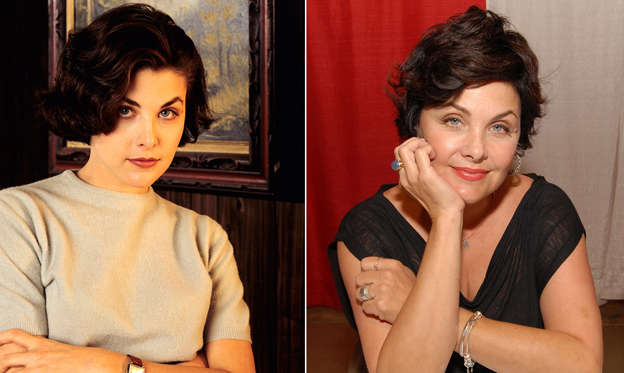 Sherilyn Fenn is celebrating her 50th birthday
Can you believe Sherilyn Fenn is 50? The gorgeous actress is best known for playing Audrey Horne, Twin Peak's resident troublemaker. She was infatuated with Special Agent Dale Cooper (played by Kyle MacLachlan) and managed to discover several secrets about the murder of homecoming queen Laura Palmer, such as the fact that Audrey's father was having an affair with the victim before her death.
The TV series made Sherilyn a star and led to big-screen roles in Boxing Helena and Fatal Instinct. But she largely failed to capitalise on her fame after the series ended in 1991, and remains best known for Twin Peaks.
Although not confirmed, there have been multiple reports that Sherilyn will return for the series reboot. That would mean reviving her (presumably) dead character, but this is David Lynch and Twin Peaks, so anything is possible!
© Getty