2012 MTV Video Music Awards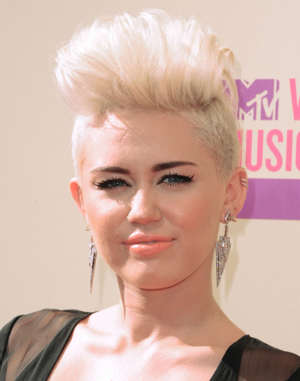 MSN Music
Pop music's most predictably unpredictable awards show has landed.
For winners and show highlights from MTV's broadcast, see the news article here.
Bing:More on the MTV Video Music Awards
The 29th annual MTV Video Awards, produced at Los Angeles' Staples Center on Sept. 6, again rewards the biggest stars, splashiest videos and eye-popping music videos during a broadcast event geared to shake up more familiar awards show conventions. Although 2012 hasn't brought any pre-show headlines to rival last year's confirmation that reigning power couple Jay-Z and Beyoncé were expecting their first child, the show's long history of surprises, scripted and otherwise offers plenty of memorable moments covered in related features here.
Articles:
Most Memorable VMA Moments ever
Photos:
The Most OMG Performances ever at the VMAs
30 Worst VMAs Outfits of all time
Video:
Related:
Official Site for 2012 MTV Video Music Awards
The MTV Video Music Awards will air Thursday, Sept. 6, at 8 p.m. ET/7:00 Central on MTV.
Keep up with MSN Music. Like us on Facebook and follow us on Twitter.