Aaliyah tribute album shelved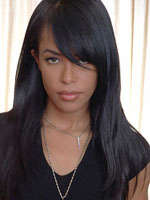 WENN

A tribute album in honor of late singer Aaliyah has been cancelled.

Last year, rapper Drake announced plans to release a record featuring unheard samples from the R&B star, who died in a plane crash in 2001. The project drew criticism from fans and was opposed by the tragic singer's family, and Drake pulled out from working on the album.

Now producer Noah "40" Shebib has confirmed the project has been shelved altogether. He tells Vibe.com, "I've been obsessed with Aaliyah forever, and I know Drake has his relationship with her. But that opportunity was mine. Drake said, 'Can I do it with you?' and I was like, 'Of course, we'll do it together.' The world reacting to Drake's involvement so negatively, I just wanted nothing to do with it. That was a very sad experience for me. I was naive to the politics surrounding Aaliyah's legacy.

"(Aaliyah's) mother saying, 'I don't want this out' was enough for me," Shebib adds. "I walked away very quickly."