Actress Marta Heflin dies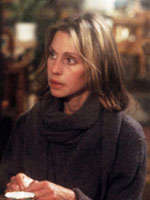 WENN

Actress Marta Heflin has died at the age of 68.

The stage and screen star passed away on September 18 after a long illness, according to The New York Times.

Heflin is best known for her roles in Hollywood movies "A Perfect Couple" and "Come Back to the Five and Dime, Jimmy Dean, Jimmy Dean," in which she starred opposite Karen Black, Cher and Kathy Bates.

She also racked up Broadway credits in productions including "Fiddler On The Roof" and "Hair" in the 1960s and in "Jesus Christ Superstar" in the 1970s.

Heflin came from a long line of entertainers -- her mom was theater producer/journalist Julia Heflin, and she was the niece of actress Frances Heflin and Oscar-winning actor Van Heflin.