Angela Bassett to join CIA TV drama?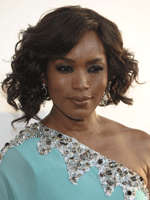 By Tim Molloy
TheWrap

Oscar nominee Angela Bassett and "Nip/Tuck" star Julian McMahon are in final negotiations to join a Karyn Usher-produced Fox pilot about a 14-year-old orphaned daughter of an operative who finds a surrogate father and mentor in the spy world.

Find:Angela Bassett on Whitney Houston's talent

Bassett would play CIA director Alice Vargas and McMahon would play Kevin Lear, the surrogate father to the bereaved girl, Jane (Saxon Sharbino).

Also on TheWrap:Fall 2012 TV Pilots

The pilot is produced by Brett Ratner, Marty Adelstein, Shawn Levy and Becky Clements, as well as Usher. It comes from 21 Laps/Adelstein in association with Twentieth Century Fox TV.

Keep up with MSN TV: Like us on Facebook and follow us on Twitter

Bassett, star of "Strange Days" and other films, was nominated for a Best Actress Oscar for her portrayal of Tina Turner in 1993's "What's Love Got to Do With It." She recently appeared on Broadway opposite Samuel L. Jackson in the Martin Luther King, Jr. drama "The Mountaintop."