Benedict Cumberbatch's parents appear on 'Sherlock'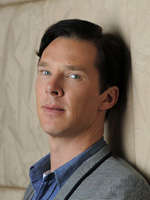 WENN

Actor Benedict Cumberbatch was joined onscreen by his real life parents in a new episode of detective series "Sherlock."

The star reprised his role as Sherlock Holmes for the latest installment of the popular show, which aired in the U.K. on New Year's Day, and his mother and father joined their son for the special episode.

Timothy Carlton and Wanda Ventham, who are both actors, played Sherlock's parents. Cumberbatch says of their appearance, "[I was] so proud of them. They're Equity [actors union] card-carrying members, but you know it was nerve-wracking because they are actors as well, and yet they were brilliant and they were fantastic."