'Beverly Hills Cop' pilot lands at CBS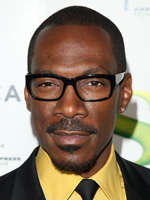 By Tim Kenneally
TheWrap

"Beverly Hills Cop" has been locked up by CBS.

The network has picked up a pilot for a small-screen adaptation of Eddie Murphy's "Beverly Hills Cop" movies, with a production commitment to the project, an individual familiar with the pilot told TheWrap.  

Bing:Can Eddie Murphy revive movie career?

Murphy, who will appear in the pilot and may recur if the pilot goes to series, will executive-produce with Marney Hochman. "The Shield" creator Shawn Ryan will also executive-produce and write the pilot, as well as serve as showrunner.

The pilot, a drama, will focus on Aaron, the son of Axel Foley (Murphy). A blue-collar police officer, the younger Foley works to take down the criminal elements of the rich and famous, while trying to escape from under his father's long shadow. Sony Pictures Television is producing the project.

Also from TheWrap: Eddie Murphy to Get Cracking on Marion Barry Biopic

Deadline first reported the news of CBS picking up the "Beverly Hills Cop" pilot.