Clive Davis to write about Whitney Houston for new book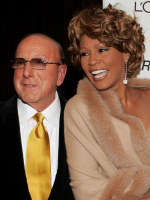 WENN

Music mogul Clive Davis will pay tribute to his longtime friend Whitney Houston in a new book sanctioned by her estate.

Bing:How did Whitney's final film do at the box office?

The legendary singer drowned in her bathtub at the Beverly Hilton hotel in Los Angeles in February just hours before she was set to appear at Davis' annual pre-Grammy Awards party. The record executive, who is credited with helping Houston find fame, will now write about their relationship in an essay for a book called "Whitney: Tribute to an Icon."

More:Madonna kicks off US tour

The book will include never-before-seen photographs of the star, and music photographer Randee St. Nicholas and the singer's sister-in-law manager, Pat Houston, will also write tributes. The book will go on sale in November.