Exhibition of rare Islamic objects opens in Spain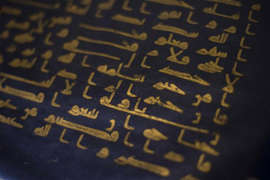 MADRID (AP) — A private museum in southern Spain is opening an exhibition of rare Islamic art and scientific objects that highlight the use of light in decoration and studies in the Arab world.

The exhibition, "Nur: Light in art and science in the Islamic world," is sponsored by the energy company Abengoa and has gathered 150 pieces from collections such those of the Bodleian Library at Oxford University and private collectors from around the world.

Curated by Sabiha Al Khemir, a Tunisian writer and expert in Islamic art, the exhibition opens on Saturday at the Focus-Abengoa Foundation's gallery in Seville.

From there, it travels next year to the Dallas Museum of Art in Texas, where it will be open to the public from March 30 to June 29.