Founding Father featured in popular new video game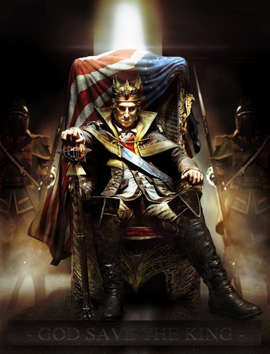 McLEAN, Va. (AP) — George Washington, Ben Franklin and other heroes of the American Revolution take center stage in one of the biggest video game releases of the year.

The latest edition of the popular Assassin's Creed franchise is set in the Revolutionary War. While wars are a common setting for video games, it is rare for a game to be set in that era.

The game's makers hired history professors as consultants, and say they worked hard to offer a realistic portrayal.

At George Washington's Mount Vernon estate, curators say they're excited that the game may get young gamers thinking about Washington and the Founding Fathers in a new way.