Gerard Butler in talks to star in 'Point Break' remake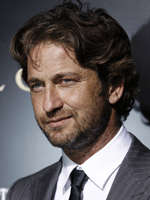 WENN

Scottish actor Gerard Butler is reportedly finalizing a deal to star in a remake of surf film "Point Break," according to The Hollywood Reporter.

The "300" star is in talks to play Bodhi, the adrenaline-junkie athlete who was originally played by Patrick Swayze in the 1991 film. The new screenplay was penned by Kurt Wimmer, the screenwriter who worked on the 2012 "Total Recall" remake.

If Butler lands the role, it won't be the first time he dons a wetsuit for a surfing movie -- he rode the waves in 2012 drama "Chasing Mavericks."