'Glee' to strip down Britney Spears' '3' on upcoming episode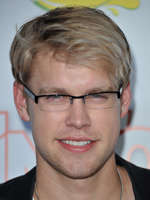 Billboard

"Glee" is delivering another night of Britney Spears covers for the second episode of its new season, and Chord Overstreet promises a funny, dance-heavy time for fans of the FOX series.

"We're doing '3,'" the actor revealed to Billboard on the MTV VMA red carpet on Thursday. "It's gonna be fun. It's all acoustic, kind of redone. It'll be fresh. There's a lot of really funny stuff in that episode. Lots of good dance numbers."

Bing:'Glee' guest stars

Previously confirmed songs set for the "Spears 2.0" episode include "Boys" (a duet between Kevin McHale and Darren Criss) and "Gimmie More" (Heather Morris). Spears' club hit "3" was actually her third No. 1 on the Hot 100 when it debuted at the pinnacle on Oct. 24, 2009.

"Spears 2.0" episode aside, Overstreet eyes an exciting season ahead for the show, which must now adapt to several of its star characters going away to college. "They focus on that, the back and forth," he said.

Tell us on Facebook:Excited for the 'Spears 2.0' episode?

As for cameos, "Kate Hudson's coming on this year. Sarah Jessica Parker. Maybe we'll see Gwyneth Paltrow back, who knows. Anything can happen."

"Glee's" fourth season returns at 9 p.m. Sept. 13, on FOX.

Also:'Glee' Season 4 Promo: It's a Kate Hudson-Lea Michele Catfight

Overstreet was on the VMAs red carpet with his older brother Nash, lead guitarist of Hot Chelle Rae, who told us the band is hard at work on the followup to last year's "Whatever."

"We've been in the studio the past three days ... and the past year," Nash Overstreet said. "I'm gonna leave here and everyone's gonna go to after parties and I'm gonna go record some vocals."