Glenn Beck returning to TV on Dish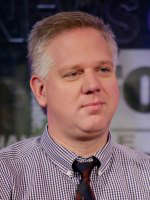 By Tim Molloy
TheWrap

A year after Glenn Beck left television for the Internet, his new online TV network is returning to TV in a new deal with the Dish Network.

Bing:Jessica Simpson shows off weight loss on 'Katie'

Beck launched GBTV -- later renamed TheBlazeTV -- on Sept. 12, 2011, after leaving his Fox News show. The Blaze TV will be available beginning today to Dish's 14 million subscribers, who can pay $5 a month for the station alone or subscribe to it as part of Dish's America's Top 250 package. It will also remain available online.

"After being phenomenally successful with his online streaming network, we're pleased to host Glenn Beck's return to broadcast TV, especially during this exciting and important political season," said Dish CEO and President Joseph Clayton. "With Glenn's return, DISH is truly the one stop for news, opinion and perspective across the full political spectrum."

Added Beck: "TheBlaze has helped revolutionize television over the Internet and now we are excited to bring the revolution back to traditional television."

TheBlaze features Beck and other commentators, including Andrew Wilkow, S.E. Cupp, Buck Sexton and Will Cain. It will be available as a free preview through Sept. 26.

More:'Today' Bucks 9/11 Moment for Kardashian Chatter

The lineup of programs will continue to include "The Glenn Beck Program," "Liberty Treehouse," "Real News From TheBlaze," and a new show hosted by Wilkow.

TheBlaze.com said August was its best month ever, and that it hosted 9 million unique visitors.